Lido Finance Staking Review – Is Lido Staking Legit & Trustworthy?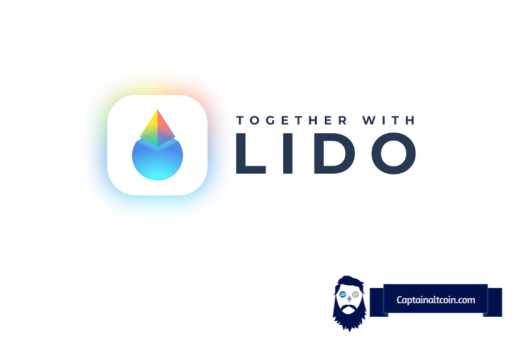 Lido Finance Staking Review – Is Lido Staking Legit & Trustworthy?
The Lido platform has a simple and user-friendly interface that makes staking cryptocurrency easy, even for users new to the DeFi ecosystem, with no minimum amount required when staking assets.
Users can connect their wallets and stake any amount of tokens to earn rewards in real-time.
What is Lido Finance?
---
Lido Finance is a decentralized liquid staking protocol that lets users stake Ethereum, Solana, Polygon, Polkadot, and Kusama. When staking ETH and other similar assets, the staked tokens are locked for a period, which means you can't use them as collateral on lending platforms to earn additional yield rewards.
Lido aims to solve the problem above by using liquid staking, which allows you to use your staked assets as collateral and earn interest from lending on top of the rewards generated by staking. Lido also has its native token available on many exchanges, called LDO.
Lido's liquid staking process involves depositing and staking native ETH and receiving a new token called stETH, which is equivalent on a 1:1 basis with the staked tokens. Lido's stETH token is pegged to the value of your staked Ethereum and can be used for on-chain lending and other DeFi activities without the restrictions encountered with normal staking, which lacks a liquid alternative to the token.
How does Lido work?
---
When you deposit ETH (or other tokens) to the Lido platform, you will receive st-tokens that are pegged to ETH, just like stablecoins are pegged to the US dollar. Users can use st-tokens as collateral or for other DeFi activities. This lets them get the most out of their staked assets and earn the most rewards. Users can turn their liquidity tokens back into their native tokens at any time on the Lido platform.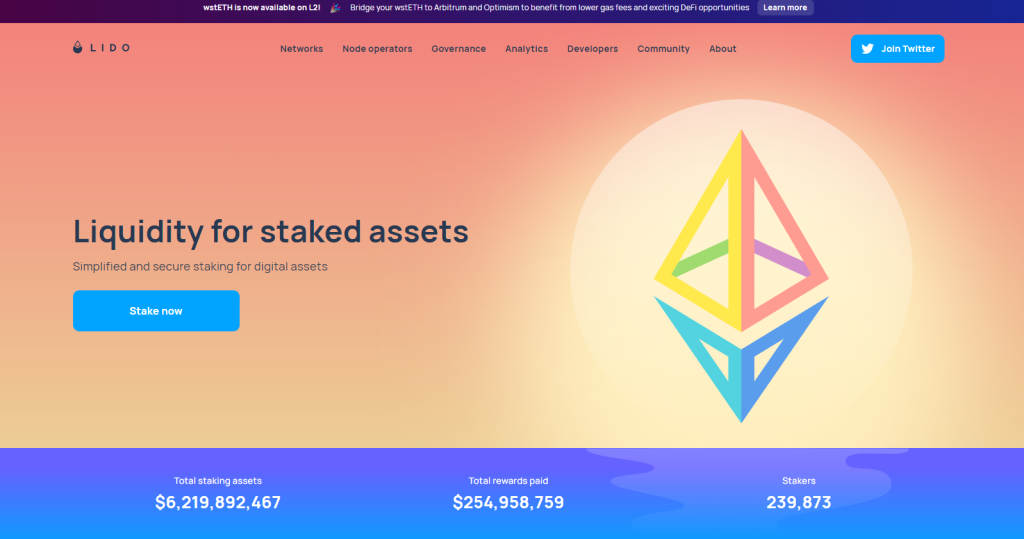 Who is doing the staking on Lido?
---
Lido Finance is one of the world's largest staking providers. It is made up of a DAO (decentralized autonomous organization) with members like Libertus Capital, Semantic VC, StakeFish, Bitscale Capital, and various angel investors like Kain Warwick from Synthetix or Stani Kulechov (Aave).
Is Lido decentralized?
---
Yes. Lido Finance is a decentralized platform that is owned by a DAO made up of well-known members.
What makes up Lido Finance?
---
1. Lido DAO
---
The Lido DAO is owned by members that include leading venture capital firms and angel investors.
2. Staking Service
---
Lido allows users to stack assets such as Ethereum or Solana and receive daily staking rewards while also using the staked tokens as collateral through liquid staking. When compared to other similar staking solutions on the market, Lido's APR rates are fair. For Ethereum and Polygon, the APR is 6.4%, and for Polkadot, it goes up to 12.9%.
3. Lido's Derivative Tokens
---
When you deposit ETH or SOL tokens to Lido, you will get the same amount (1:1) of stETH or stSOL tokens, which are pegged to the native tokens and can be used as collateral for loans.
Bonded Luna (bLUNA) is another example of a derivative token. It is pegged to Luna and can be used on the Anchor protocol as collateral to borrow stablecoins.
4. Governance Token (LDO)
---
LDO is the native utility token that Lido DAO uses to give out voting rights, add or remove node operators, and manage how fees are split.
5. Security and Insurance
---
The Lido Insurance Fund is a vault contract that stores funds for insurance purposes. This is how Lido protects its users.
What fees does Lido charge?
---
Lido charges a 10% fee on your staking rewards, which goes to the node operators and the DAO Treasury. The Lido fee can be changed in the future if the DAO decides to do so via voting.
Is Lido safe and trustworthy?
---
Yes. With billions of dollars in staked assets, Lido is one of the biggest companies in the cryptocurrency staking industry.
How to stake Ethereum on Lido?
---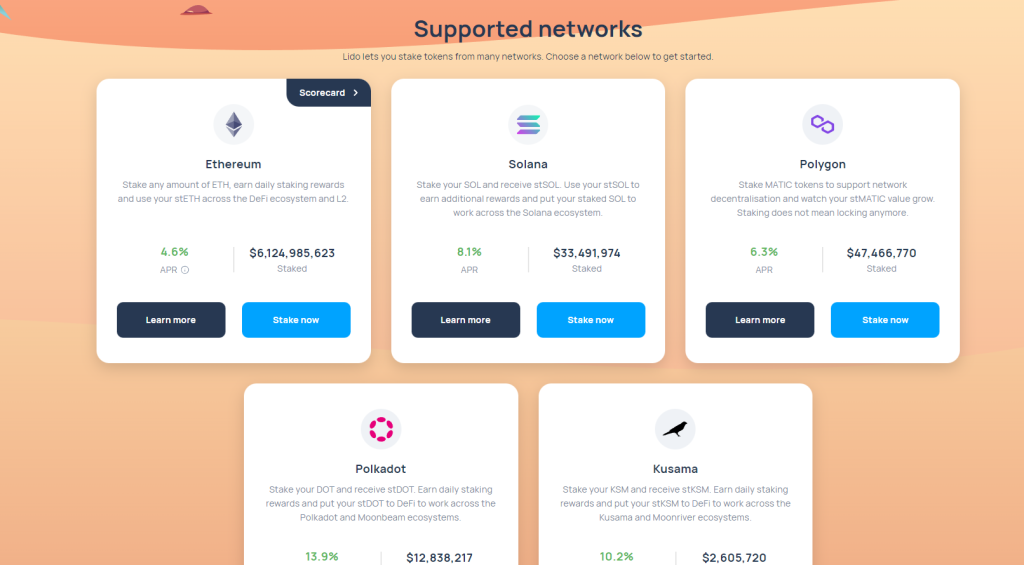 To start staking Ethereum on Lido, visit here, connect your wallet, select the amount of ETH you wish to stake, and click the submit button.
What are the risks of staking using Lido Finance?
---
Some of the risks involved with staking cryptocurrencies on Lido include potential smart contract vulnerabilities, derivative token stETH losing its peg to the native token, and DAO key management risks,
Who is Lido Finance best suited for?
---
Lido Finance is best for users who are looking to stake assets and use them as collateral at the same time, with the purpose of increasing earnings. 
Read also:
FAQs
---
What can I do with Lido-staked ETH❓
At the time of writing, your staked ETH tokens on Lido will earn daily staking rewards that average 6.4% APR. Additionally, you can use your stETH to earn extra interest from lending and other DeFi activities.
Is Lido a DeFi❓
Yes. Lido is a decentralized liquidity staking application.
Can you stake the Lido token❓
No. You can only stake ETH, SOL, MATIC, DOT, and KSM on the Lido platform. LDO is its governance token.
Is Lido good for staking ETH❓
Yes. Many users are staking ETH on Lido to earn passive income.
How are the Lido staking rewards paid❓
Your ETH staking rewards are applied to your stETH token balance once every day, at midnight (12 PM UTC).
Can you lose money through staking❓
Yes. You can potentially lose money through staking if the value of the assets drops too low.
What is the downside of staking❓
Although staking has a good potential for earning passive income, it is still a business that is considered risky due to market volatility and other unpredictable factors.
Can you lose your ETH when staking❓
Yes. You can lose your staked ETH for a number of reasons, including network failure, slashing, possible exploits, and so on.
Which platform is best for staking❓
Some of the best platforms for staking assets are Binance, Kraken, Crypto.com, Lido, and KuCoin.
Which wallet is best for staking❓
There are many good wallets for staking cryptocurrencies, such as Ledger Nano X and Nano S, Trezor, ZenGo crypto wallet, and others.
Is staking from your wallet safe❓
Yes. You can use a wallet like Ledger or Trezor to stake assets safely.
Can you live off crypto staking?
Yes. It is possible to earn enough passive income to make a living. But that depends on how good you are at choosing the right asset to bet on and other things.
Where is the safest place to stake Ethereum?
There are various safe platforms where you can stake Ethereum, such as Binance, Coinbase Pro, Kraken, Crypto.com, KuCoin, or Lido Finance. However, using both centralized and decentralized platforms involves the risk of losing your funds, temporarily or permanently.

CaptainAltcoin's writers and guest post authors may or may not have a vested interest in any of the mentioned projects and businesses. None of the content on CaptainAltcoin is investment advice nor is it a replacement for advice from a certified financial planner. The views expressed in this article are those of the author and do not necessarily reflect the official policy or position of CaptainAltcoin.com