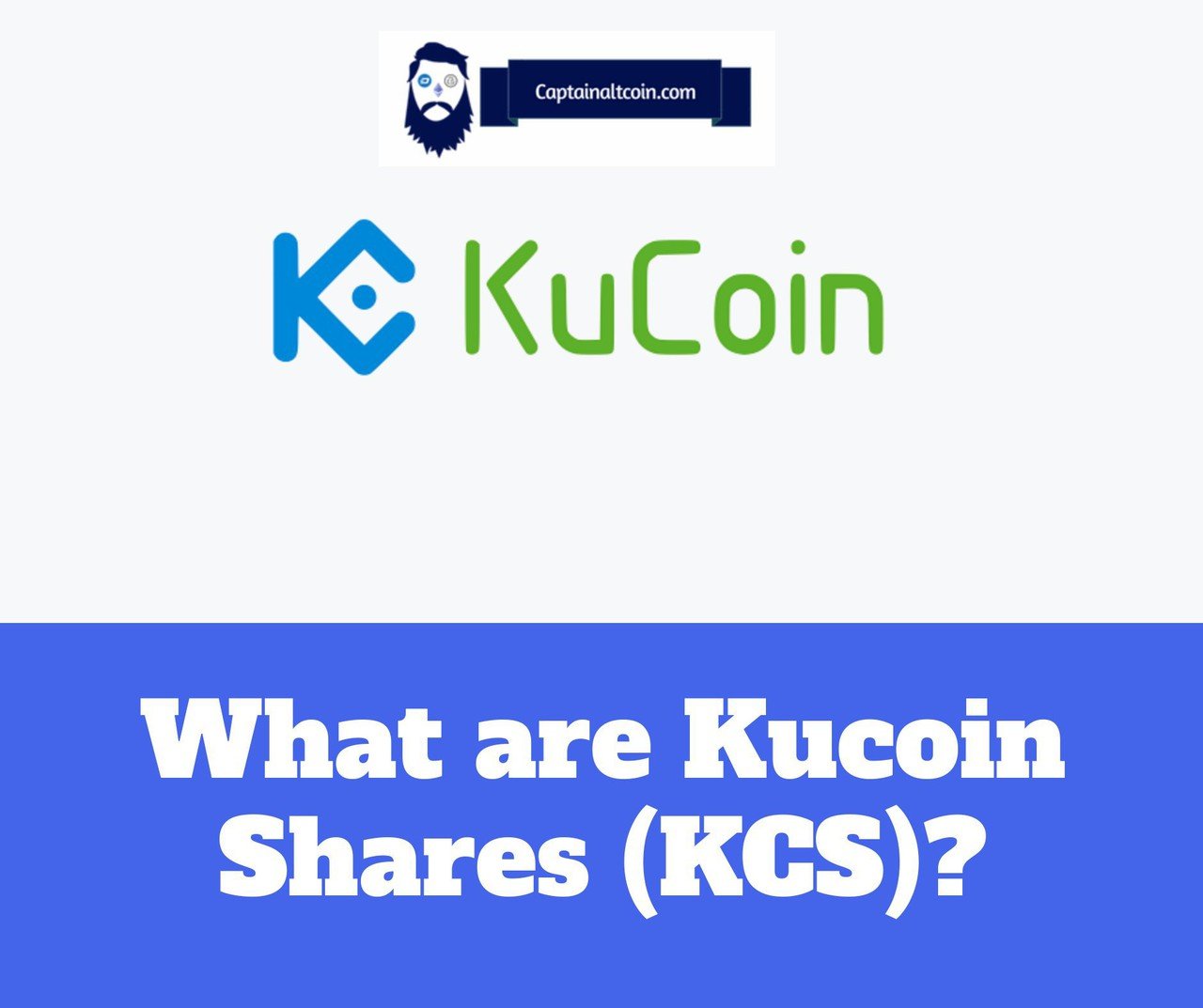 KuCoin Shares or KCS for short is the token issued by Kucoin Cryptocurrency Exchange Platform with total supply of 200 million. After buy-back disposal, it will be a constant – 100 million. At least 10% of the KuCoin's net profit will be applied to the buy-back of KCS every quarter. The KCS retrieved through buy-back will be destroyed immediately. The process will continue until 100 million KCS are destroyed.
As a decentralized cryptocurrency issued on the basis of Ethereum, also a standard ERC 20 token based on Ethereum blockchain, KCS supports all the Ethereum wallets.
KuCoin is a relatively new crypto exchange based in Hong Kong, which was initially based in China until Chinese government banned digital currency exchanges.
In early August 2017, KuCoin received angel investment from the consultant team and investor and five days later the first version of KuCoin exchange was launched. In November 2017, KuCoin released mobile applications for iOS and Android.
KuCoin is getting popular for its low trading fees and no fees on deposit, encouraged by high level of security and great user interface.


KuCoin is ranked at place 29 based on daily trading volumes. Daily trading volume is $53,526,736 where more than 12 percent goes to trading currency pair R/BTC (Revain / Bitcoin). Second most traded currency pair is BTC/USDT taking more than 6 percent of trading volume.
At the moment you are able to trade a massive 268 trading pairs on the KuCoin trading platform.
Features of KCS
Bonus
If you are holding KCS at your account, KuCoin is going to award you an incentive bonus, which is equal to 50% of the total trading fees charged by the platform. The initial amount of KCS is 200 million among which 100 million owned by the team and angel investors would not be taken into account when calculating the bonus.
According to KuCoin's white paper "To obtain the daily bonus, users would need to deposit their KCS into KuCoin Platform. Then the platform will conduct accounting and award bonus based on to the KCS holdings in user's account at 0:00 (UTC+8) that day and all the trading fees charged to the platform on the previous day. Then the bonus gained by users will directly put to their Kucoin accounts in the corresponding currency. For instance, If ETH-BTC cryptocurrency pair rate is 0.063 on the platform and the daily exchange volume is 30,000 BTC; based on the 0.1% rate from each side, the platform shall charge 30 BTC and 476 ETH as trading fees. The bonus for every 10,000 holdings would be 10,000 by 100,000,000 (0.01%). So that the daily bonus from this very cryptocurrency pair is 0.003 BTC and 0.0476 ETH (1 BTC and 17 ETH annually)."
For instance, user holds 10,000 KCS in his KuCoin account. Let's say in October the average volume of KuCoin entire exchange per day is 10,000 BTC, according to KuCoin's current fee rate, the trading fee collected per day is 20 BTC. So the user will get 20 * 50% * (10,000/100,000,000) = 0.001 BTC per day, 0.03 BTC per month. If the calculated amount is less than 0.00000001, the amount of Kucoin bonus will be ignored.
Invitation Bonus
You are able to invite other users with your invitation code and if you have successfully invited others to trade on KuCoin platform, you can share the invited person's trading service fee as a bonus.
For instance, you will get 20% of the fees of your directly invited users. Directly invited users will get 12% of the fees of indirectly invited users and indirectly invited users will get 8% of the fees of indirectly invited users.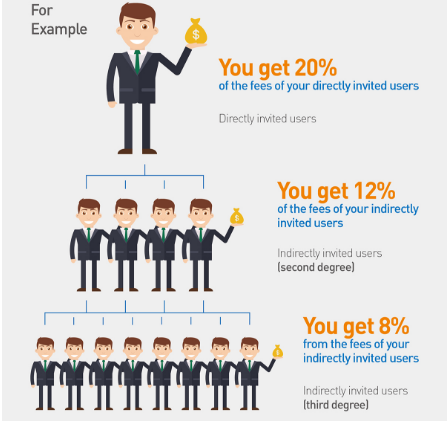 Trading Fee Discount
If you are holding a certain amount of KCS in your KuCoin account when placing orders to trade, it can lower the trading fee. KuCoin takes a snapshot of your KCS holdings every day at 00:00 UTC + 8. The new discount rate should be available one hour later and lasts until the next snapshot.
If you are holding 1,000 KCS you are entitled to 1% discount of trading fees. Please note that maximum possible discount is 30%. It means that if you are holding 10,000 KCS you will get a 10% discount and if you are holding 50,000 KCS your maximum discount rate will be 30%.
You can check your Trading Fee Discount on the trading page.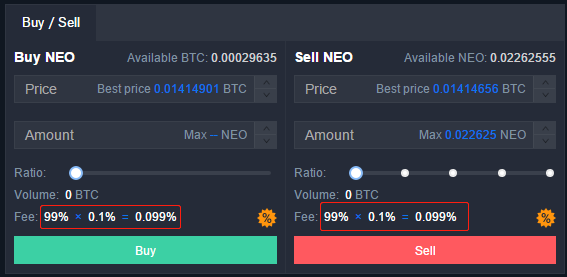 This is how it works at the moment but KuCoin can change it in the future and if it does happen, it will be announced on their web site.
Exclusive rights
If you are holding a certain amount of KCS on your KuCoin account, you are entitled to use special services like one-on-one investment consultations, customer service Fast-Pass, etc. It is not specified what amount of KCS you need to hold on your KuCoin account in order to get these special services.
The Airdrop of Gas
If you are holding NEO on KuCoin account you can get GAS rewards. The counting starts at 00:00 UTC+8. Currently the GAS reward ratio stands at around 0.03% and it solely depends on NEO blockchain and it changes every day.
In order to get GAS reward your account has to have Google two-step verification activated. If your Gas reward is less than 0.000000001, the reward will not be issued.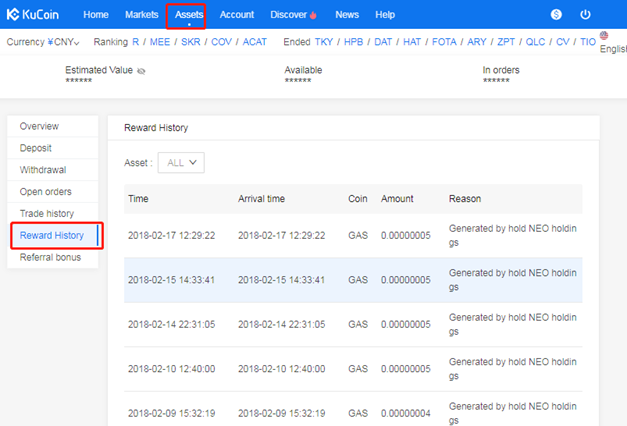 KuCoin Shares ICO
KuCoin Shares ICO consists of 3 stages: in the first stage, KuCoin founders issue 35%; in the second stage, angled investors and consultants issue 15%; in the third stage, all the public users openly issue the rest 50%.


The portion of 35% issued by the founders will be locked up for four years and they are prohibited to assign or sell their KCS holdings before September 2nd 2018. They can only assign or sell 25% of their largest historical exchange volume in 365 days starting on September 3rd 2018 until the end of the lock up period.
The portion of 15% issued by the angel investors and consultants will be locked up for two years and they can only assign or sell 50% of their largest historical exchange volume in 365 days starting on September 3rd 2018 until the end of the lock up period.
The 50% issued by the public users will not have a lock up period and can be exchanged at any time.


Buying and Storing KCS
KCS can only be purchased on KuCoin exchange. Due to the fact that KCS is ER20 token, you can store it on any wallet that supports Ethereum blockchain, such as Ledger Nano S and Trezor.
KuCoin Shares Market Cap and Price
At the moment, KCS Market Cap stands at $386,988,609 with the price at $4.25. Daily trading volume is just above $900,000 with circulating supply of 91,043,076 KCS.


KuCoin Shares reached its all-time high price on January 12th 2018 when it was $20.61 with the market cap of more than $1.8 billion and daily trading volume of more than $24 million.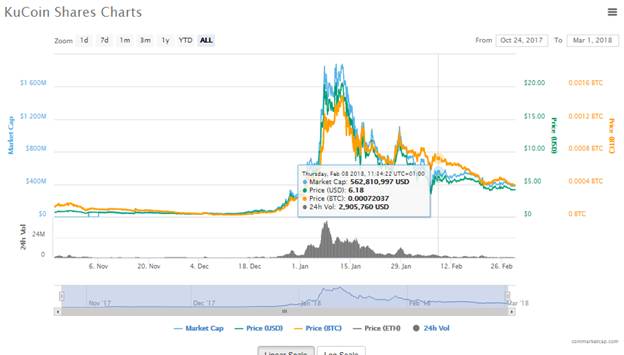 The Team
KuCoin was founded by a group of blockchain enthusiasts with aim at providing user's digital asset transaction and exchange services which are even safer and convenient, integrating premium assets worldwide, and constructing state of the art transaction platform.
Team includes:


Michael Gan / CEO – Former technical expert of Ant Financial of Alibaba Group, a veteran of financial solutions, and senior partner of Internet giants like MikeCRM, KF5.COM, etc.


Erin Don / COO – A senior Internet researcher, systems architect, and Internet industry star. CTO and senior partner of famous IT companies including YOULIN.COM, KITEME and REINIOT, etc.


Top Lan / CTO – Open source community Technical expert, manager of multiple mainstream open source projects in Github, designer and deployer of Kucoin financial exchange system.
Conclusion
At the moment, there are rumors that the current incentive bonus, which is equal to 50% of the total trading fees charged by the platform, will be decreased to 15% sometime in March or April.
On the other hand, holding KuCoin Shares has many advantages: you get 1% off your trading fees for every 1,000 KCS you hold, up to a maximum of 30%, 50% of all trading fees paid by Kucoin users each day is set aside for KCS holders and distributed equally among all KCS tokens.
As long as KuCoin remains popular, KCS is likely to keep being popular as well. As more people use KuCoin, more trading fees are collected, and thus the size of payouts will increase.

CaptainAltcoin's writers and guest post authors may or may not have a vested interest in any of the mentioned projects and businesses. None of the content on CaptainAltcoin is investment advice nor is it a replacement for advice from a certified financial planner. The views expressed in this article are those of the author and do not necessarily reflect the official policy or position of CaptainAltcoin.com