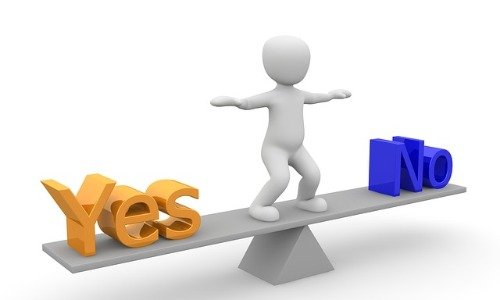 For investor in cryptocurrencies, it is important to choose an exchange that best suites his needs in all important aspects. In order to that, he will need to do some research and look at the features such as user interface, trading fees, deposit and withdrawal options and fees, fiat support, coin support, trading pairs support, security, etc.
In this exchange duel, we will look at the main features of Kraken and Bitstamp exchanges, with both exchanges having significant role on the current market of cryptocurrencies.
Introduction
Kraken
Kraken is a San Francisco based cryptocurrency exchange, operating in Canada, the EU, Japan and the US. It is the world's largest Bitcoin exchange in euro volume and liquidity. Kraken also provides Bitcoin pricing to the Bloomberg terminal.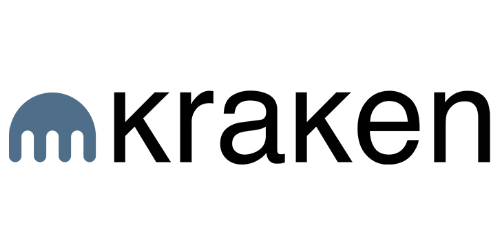 After the first of two major hacks at Mt. Gox, Jesse Powell visited their offices in order of offer his help. After seeing how poorly Mt. Gox was run, he decided to found Kraken as an alternative exchange for further promotion of Bitcoin and its mainstream adoption. According to Bloomberg's article, Powell said: "It was clear after that hack at Mt. Gox, when they were down for like a week that the exchange is really the most critical piece of the ecosystem. I wanted there to be another one to take its place, if Mt. Gox failed".
After two years of development, Kraken was finally launched in September 2013 with live trading. At the beginning, they offered trading between Bitcoin, Litecoin and euro. Kraken was destined for success. In July 2013, Kraken joined other leaders in digital currency industry to form the Committee for the Establishment of the Digital Asset Transfer Authority (DATA) as the future regulatory body of the industry.
In September 2013, Kraken was the first exchange to switch to the ISO 4217 standard currency code for Bitcoin (XBT). One month later, Kraken established partnership with Fidor bank. Fidor bank is regulated by German's BaFin and provides Single European Payments Area payments for depositing and withdrawing from Kraken accounts.
During the 2017, the Kraken exchange has suffered from DDoS attacks and performance issues. In November 2017, Kraken CEO Jesse Powell apologized for the site issues, but praised its security, citing its impeccable record.
The longest interruption of Kraken service happened on 10 January 2018, when they suspended trading for over 48 hours while it performed an upgrade which was intended only to take 2 hours.
Kraken managed to expand its business by purchasing other Bitcoin businesses such as Coinsetter, Cavirtex, CleverCoin, Glidera, and CryptoWatch.
In February 2019, Kraken has officially acquired regulated futures trading startup Crypto Facilities in an undisclosed deal valued at least $100 million.
The "nine-figure" acquisition, the largest seen in the industry so far in 2019, will enable Kraken customers to trade spot, as well as open positions offering exposure to the future price movements of cryptocurrencies, all through a unified trading interface.
Here is a full review of Kraken exchange.
Bitstamp
Bitstamp was founded in 2011, by CEO Nejc Kodrič and Damijan Merlak in their home country Slovenia. In order to improve the image and trust of the exchange, Bitstamp moved its registration to United Kingdom in April 2013 and then to Luxembourg in 2016.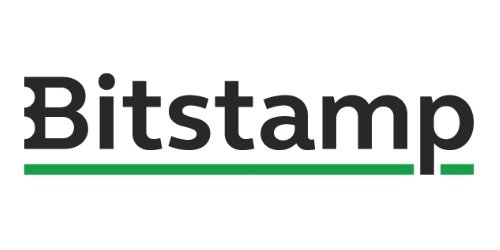 Due to the lack of financial and legal services in Slovenia, part of the operations was moved to UK. Because the UK's Financial Conduct Authority did not found Bitcoin classed as a currency, the exchange was not subject to regulation. The exchange was self-regulated and tried to follow the best practices in the field of customer authentication and prevention of money laundering.
In September 2013, Bitstamp started requiring account holders to verify their identity by providing copies of their passports and official records of their home address. In April 2016, the Luxembourgish government granted a license to Bitstamp to be fully regulated in the EU as a payment institution, allowing it to do business in all 28 EU member states.
In December 2016 Bitstamp started a public funding campaign on the BnkToTheFuture investment website. In July 2017, Swissquote partnered with Bitstamp to launch Bitcoin trading.
In 2017 Chicago Mercantile Exchange has created the CME CF Bitcoin Reference Rate (BRR) which serves as a once-a-day reference rate of the US dollar price of Bitcoin. This price is set through Bitstamp, Coinbase Pro, itBit and Kraken.
On October 29 2018, the cryptocurrency exchange, Bitstamp, was acquired by Belgium-based investment firm NXMH, which in turn, is owned by South Korean media conglomerate NXC Corp.
Here is a full review of Bitstamp exchange.
24 Hour Volume Rankings
According to the CoinMarketCap, at the moment of writing, Kraken stands at 48th place with daily trading volume of above $94 million, while Bitstamp stands at 51st place with daily trading volume of above $70 million.
Kraken has 25% larger trading volume than Bitstamp, daily volume includes total amounts of all the sales and purchased made on an exchange in the last 24 hours.
Supported Currencies
According to Wikipedia, fiat currency or fiat money is the following: Fiat money is a currency without intrinsic value established as money by government regulation or law.
Fiat currencies can be deposited to or withdrawn from your Kraken account via bank transfers from a number of countries around the world. Kraken supports fiat currencies: euros, US dollars, Canadian dollars and Japanese yen. On the other hand, it supports following digital currencies: Bitcoin(XBT), Ethereum (ETH), Bitcoin Cash (BCH), Monero (XMR), Dash (DASH), Litecoin (LTC), Ripple (XRP), Stellar/Lumens (XLM), Ethereum Classic (ETC), Augur REP tokens (REP), ICONOMI (ICN), Melon (MLN), Zcash (ZEC), Dogecoin (XDG), Tether (USDT), Gnosis (GNO), and EOS (EOS).
At the moment, Kraken supports 56 trading pairs.
Bitstamp also supports fiat currencies euros and US dollars. While on the side of digital currencies, it supports Bitcoin, Ethereum, Litecoin, Bitcoin Cash and XRP (Ripple).
Unlike Kraken, Bitstamp supports only 14 trading pairs at the moment.
If you are experienced trader, you will most likely go for the Kraken as it has much higher liquidity and wider range of trading pairs to choose from.
Account Types
Besides the basic account, Kraken offers special accounts for businesses or high volume individual traders but no further information is available on their web site.
To open a basic account and get started trading, Kraken will require only basic information. An advanced account is like opening a bank account and requires supporting documents.
Bitstamp offers two types of accounts:
Personal accounts – are intended for personal, non-commercial use only.
Corporate accounts – are intended for business purposes and used by legal entities.
Personal accounts are intended for personal, non-commercial use only. This means that all transfers made to and from this account type must be made using a bank account held in the Account Owner's name.
Corporate accounts are intended for business purposes and used by legal entities. This means that, if you want to trade with capital belonging to your business, this is the account type you should choose.
Trading Experience
Kraken
Trading on the Kraken platform can be performed by exchanging fiat currency such as USD, EUR, and JPY for cryptocurrency, or one cryptocurrency for another for example Bitcoin (XBT) for Ethereum (ETH).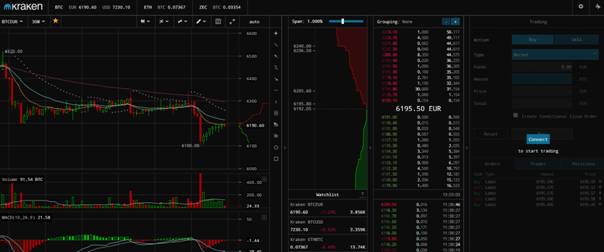 For beginners, Kraken's user interface may seem rather complicated due to the large number of information available out of the box. You choose your trading pair in the top left corner; chart will show just under, with wide range of tools and indicators. There is also a watch list, trading window, orders, trades and position tabs.
Kraken offers three types of trading, simple, intermediate and advanced.
Bitstamp
Bitstamp provides individual and institutional clients an intuitive and engaging environment for trading. Safe, simple and secure to use and that is why Bitstamp gets the stamp of approval from more than 3 million traders throughout the world.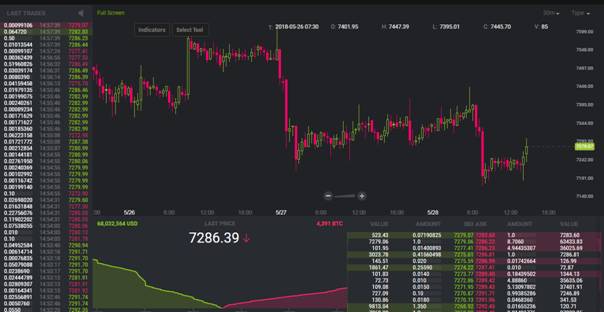 Bitstamps' user interface is simple and intuitive with far less trading pairs compared to Kraken. You can also choose your trading pair in the top left corner, on the right there is a live chart.
Fees
Kraken
Kraken charges a fee for every trade that you execute on your account. The total fee amount that is charged for a trade depends on the following:
– The total costs of your order
– The currency pair that is being traded
– Your 30-day trading volume
– Whether your order is maker or taker
Additionally, if you are trading on margin, the following fees will be applied:
– Opening fee
– Rollover fee
Different fees are applied for maker and taker. Maker's fee range from 0.16% for trading volume of under $50.000 and 0% for trading volumes of above $10 million. Maker is a trader who adds liquidity to the order book by placing a limit order that is not matched/ filled immediately with an existing order on the order book.
Taker's fee range from 0.26% for trading volume of under $50.000 and 0.10% for trading volume of above $10 million. Taker is a trader who removes liquidity from the book by placing an order that is immediately matched with an existing order on the order book.
Fee schedule is defined for each trading pair with small differences.
When it comes to deposits and withdrawals, the following fees apply:
Deposit options and fees
– EUR SEPA Deposit (Free) – EEA countries only
– USD Bank Wire Deposit ($5 USD) – US only
– EUR Bank Wire Deposit (€10) – outside US only
– USD Bank Wire Deposit ($10 USD) – outside US only
– JPY Bank deposit (Free, ¥5,000 deposit minimum) – Japan only
– CAD Wire Deposit (Free)
Withdrawal options and fees
– EUR SEPA Withdrawal (€0.09) – EEA countries only
– USD Bank Wire Withdrawal ($5 USD) – US only
– USD Bank Wire Withdrawal ($60 USD) – outside US only
– EUR Bank Wire Withdrawal (€60) – outside US only
– JPY Bank withdrawal (¥20) – Japan only
– CAD EFT Withdrawal ($10 CAD fee, $25K CAD daily max) – Canada only
Bitstamp
Bitstamp has higher fee for trading. Starting from 0.25% for trading volume (30 days USD volume) of under $20.000 to 0.10% for trading volume more than $20 million.
Transferring funds from your Bitstamp account to your card carries flat $10 fee for amounts up to $1000. For transfers above $1000, a 2% fee is charged.
Depositing funds via SEPA is free of charge, but withdrawal by SEPA costs 0.90 EUR. If you are depositing by international wire, the fee is 0.05% with minimum fee amount of $7.5 and maximum $300.
Withdrawal fee is 0.09%; minimum fee amount is 15.00 USD/EUR on Bitstamp's end and may incur additional international bank fees.
Security
Kraken
Kraken offers the most advanced tools in the industry for securing users' account. Users' security is enhanced by Two-factor authentication for account login and master key is required for authentication for account recovery.
According to Wikipedia, Kraken's reputation for security was challenged amidst 2016's build out of partnerships and acquisitions. Multiple claims emerged in the latter half of July via news media and social networks that clients' accounts had been compromised and funds stolen. As Kraken went silent reportedly for investigation, users threatened to alert and petition the FBI's Cyber Crimes Division for redress. Within a month, Kraken presented clarification that 'Kraken' was never compromised; that is, after internal investigation, the security team reached the conclusion that Kraken systems, servers, and databases were not accessed by malicious attackers due to any identifiable vulnerability for which they would be responsible.
The company attributed affected users' missing funds to phishing and man-in-the-middle attacks, and stressed the importance of enabling Kraken websites security features, such as two-factor authentication for withdrawals or the Global Settings Lock to restrict unfamiliar IP access. In the aftermath of the hack that wasn't, Kraken asserted recognition of their continued responsibility to protect clients, and stressed equally so, the client's responsibility in protecting in protecting him- or herself.
Bitstamp
Bitstamp's main priority is to keep clients' personal data safe and secure. Bitstamp employs best practices in terms of security, by utilizing advanced security technologies. They have implemented the Multi-Sig technology to their hot wallet, where they keep only a very small portion of crypto assets, while the majority is safely stored offline, in cold storage systems.
In 2015, Bitstamp was hacked and more than $5 million in virtual currency was stolen, forcing the company to freeze user accounts, suspend trades and block deposits. The Slovenia-based company took the liability for all bitcoins lost prior to their warning of the hack; no users' funds were lost.
Final Words
There are both pros and cons for each cryptocurrency exchange. Kraken has better liquidity, security and more trading pairs, you can also choose between 3 levels of trading settings and it has lower fees. On the other side, Bitstamp is more appropriate for beginners due to the lower number of trading pairs and good reputation.
Both exchanges are able to attract enough users as they offer fiat currencies like euros or USD. More experienced users will go for Kraken, despite their slow processing time. But users who plan to do occasional trades will opt for Bitstamp.
You might want to check out other exchange comparisons

CaptainAltcoin's writers and guest post authors may or may not have a vested interest in any of the mentioned projects and businesses. None of the content on CaptainAltcoin is investment advice nor is it a replacement for advice from a certified financial planner. The views expressed in this article are those of the author and do not necessarily reflect the official policy or position of CaptainAltcoin.com