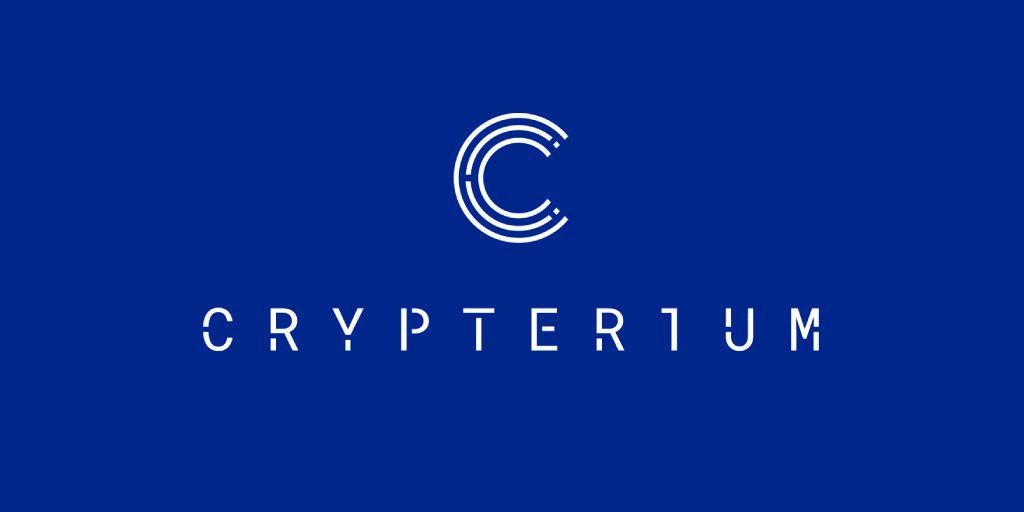 "Whatever you can do with your money, you can now do with your crypto", is the motto of Crypterium. It is a revolutionary digital cryptobank with credit subtoken and open platform. Their goal is to provide a convenient banking experience all over the world using the power of blockchain technology and their experience in contactless mobile payment technologies.
Crypterium is building a mobile app that will turn your coins and tokens into money that you can spend with the same ease as cash.

Unlike other cryptobanks (TenX, Everex, Utrust etc.), Crypterium focuses on contactless payments as they believe that plastic cards will not be needed in the future. Customers can use their payment app just after installation and do not need to wait 2 weeks for plastic card to arrive. Crypterium will develop their own crypto-payment infrastructure based on blockchain technology that will significantly reduce cost of transactions. They believe that their system will motivate millions of new users, who are afraid to buy cryptocurrencies, to put their trust into crypto payments.
The Team
Crypterium was founded by Steven Polyak, Austin Kimm, Gleb Markov and Vladimir Gorbunov. Crypterium's management team is made up of highly experienced digital payment professionals from some of the most innovative FinTech sectors in Europe, who have spent the better part of 10 years developing digital payment and banking solutions.
The team has attracted more than $50m of investment into fintech projects. They have been responsible for creating and developing, including PayQR (Russia's leading independent contactless payment platform), Workle (a digital sales platform that has over 1.5 million independent users selling everything from credit cards to security alarms) and Bonus Club (a digital loyalty program that is integrated inside leading publishers' web sites).
In May 2018, Crypterium announced that former CEO of Visa, a key advisor of Revolut and one of the United Kingdom's leading payment services experts, has been appointed Chief Executive Officer of Crypterium.

"I am delighted to be joining Crypterium at such an exciting time. I strongly believe that cryptocurrency is about to go mainstream and we can be pioneers to build Crypterium into a terrific business," says Marc.
"We are genuinely very excited by Marc's appointment. He brings the experience and know-how to build a global banking solution that will have no peers," adds Austin Kimm, COO of Crypterium.
Crypterium App
Crypterium is developing the most convenient payment solution that will let you pay with your cryptocurrencies anywhere in the world. To use the app, you will just need to download it from AppStore or Google Store, issue a virtual card within the app, bind it to your crypto account, link it to Apple Pay, Samsung Pay or Android Pay and use it any time you pay with your smartphone.
At the moment, the full version of the app is available only via invitation codes. The app is in the process of testing before being fully offered to public. The full version for public will be available as soon as possible.
Crypterium App is turning coins and tokens into money that you can spend whenever and wherever you want.
Shop around the world – You will have instant access to your funds, no need to wait for card to be delivered as your virtual card will be available as soon as the onboarding process is completed. There is no transaction volume limit, other than those applied for anti-money-laundering purposes.
Pay Online – You can make all kinds of online payments, such as bills and regular payments, online stores and in-app purchases, all that while enjoying benefits of cashback program.
Exchange at best rates – They are creating partnerships with the best market makers in the world to provide their users with best possible rates for paying in cryptocurrencies. The app will feature real time valuation of your crypto account in fiat currency.
Send money internationally – With Crypterium you will be able to send money across borders in seconds and at low cost.
Receive payments – The app will enable merchants to accept cryptocurrencies while receiving fiat money. They are claiming to have solution for the most popular POS software, like R-keeper, Inpass, Cegid, and Amber as well as offer unique solutions for every retail business, from vending and street-retail to HoReCa and transport.
CRPT Token
The utility token of the Crypterium Cryptobank will be the CRPT token. No transaction will be able to occur on the platform without using the CRPT token. Every time someone makes a payment, a fee equal to 0.5% of the value of the transaction in CRPT is taken from user's account and burned. This means the number of CRPT tokens will be reducing over time. CRPT tokens are based on the Ethereum platform and are ERC20-compliant.
The token sale was held on 31.10.2017 and ended 13.01.2018 with token emission of 300 million. The total amount of tokens issued is 99,983,677. As specified in white paper, 70% of this amount (69,988,574) will go to those who bought tokens during the ICO, and the other 30% – 29,995,103 – are reserved for the project's needs and will be divided among the founders, the team, the advisors, etc.

At the moment, CRPT is trading at $0.16 with the market capitalization of more than $13 million and daily trading volume of $115k. You can trade CRPT on exchanges such as Liquid, HitBTC, IDEX, CoinFalcon, EtherDelta, Tidex, DDEX.
It is also planned to introduce a CRED sub-token, which will allow creating a blockchain system for instantly crediting platform users.
Road Map
According to Crypterium's blog, the future plan is separated into four parts:
Part 1: The Beginning – Successfully end ICO and release the first version of cryptobank. For the first few iterations, the app will be running in test mode. In the beginning, users will have a crypto account (with an opportunity to bind a fiat account) and will be offered a profitable exchange rate along with access to payment system.
Part 2: The Acquiring System – Plan is to start out by testing the algorithms and applying them to small shopping spots and e-commerce. Next, they will be looking to shift to NFC solutions for business owners.
Part 3: The Credit System – Issue a credit token that users can loan for a limited period of time and exchange for any currency. After that, they have to return it. There will be a certain interest rate, but not as high as in traditional banks.
Part 4: Long-term Plans – All the previous parts dealt with functions typical of transactional banking. But they aren't aiming to become yet another intermediary that simply moves your money from one place to another. Crypterium's goal is to become much more than that: they want to take the concept of a traditional bank and make it better, faster and smarter in all possible ways.
Final Thoughts
Crypterium is building Cryptobank 2.0, where people can store, spend, exchange and use almost any crypto or fiat currency. It will be available for download on iOS and Android. There will be an opportunity to make contactless payments via NFC. To assess creditworthiness, a digital identity card will be used from partnerships with leading third parties that provide regulation of KYC and AML and reputation for uPort (a self-service system based on Ethereum, Amazon, etc.).
It is definitely an interesting project, with experienced specialists and advisors among its staff. Crypterium's goal is to become much more than that: they want to take the concept of a traditional bank and make it better, faster and smarter in all possible ways.

CaptainAltcoin's writers and guest post authors may or may not have a vested interest in any of the mentioned projects and businesses. None of the content on CaptainAltcoin is investment advice nor is it a replacement for advice from a certified financial planner. The views expressed in this article are those of the author and do not necessarily reflect the official policy or position of CaptainAltcoin.com