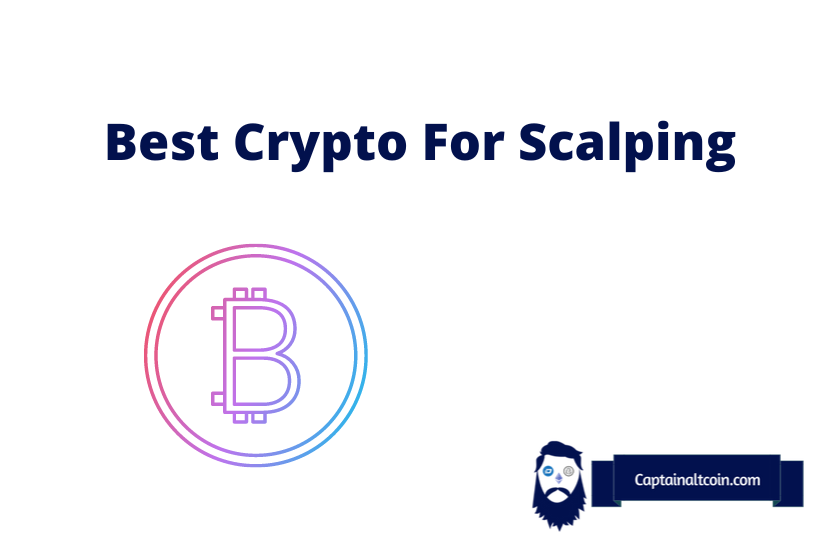 Crypto scalping is a good trading method that works and earns money no matter the market conditions, but it heavily depends on the trading platform and cryptocurrency pairs you choose for scalping.
The most important thing to look for a good crypto pair for scalping is how close their prices correlate. The higher the correlation coefficient, the better the pair is for scalping.
For example, BTC and ETH have almost identical moves (correlation coefficient of 0.94) but not the same pace of movements (they don't go up and down at the same time) which makes them an ideal scalping crypto trading pair.
The best platform to the scalping automatically is
Pionex
because it has many advantages over its competitors (you can change the price range of the grid, release profit, pause the bot, add investment without stopping the bot, set a trailing up order etc).
Using a dedicated crypto scalping bot is also a good way of streamlining the scalping process.
Crypto scalping is a fast-paced way to trade that relies on small changes in price to make money. Scalp traders don't focus on long-term positions and big profits. Instead, they focus on short-term trades that make small profits from small price changes over and over again. Scalping traders make hundreds of trades per day aiming to make tiny gains which snowball into a larger gain at the end of the day.
In this article, we compiled lists of the best trading pairs for crypto scalping as well as how to use crypto pairs for scalping and on which exchanges. Without further ado, let's dig into details.
What is the best crypto pair for scalping?
BTC/ETH
This is by far the most used trading pair in the crypto industry on literally every exchange. They have strong liquidity, high market cap, and it's moderately violate, so it makes it perfect for scalping. 
BTC and ETH prices have a high correlation coefficient of 0.94 according to Cryptowat.ch. This means that their price moves mirror each other but not at the same time which is ideal for scalpers as that is precisely what is needed in order to earn money from this technique.
Moreover, you don't risk being stuck in a shitcoin as you will be holding either ETH or BTC.
BTC/BNB
Another great pair with high liquidity and enough volatility to make scalping possible. BNB outperformed bitcoin in the last 2 years so there is no risk of ending up with a bag of worthless tokens.
Their correlation coefficient is 0.77 which is also in the positive range and means that coins tend to move together.
ETH/BNB
Another great pair with little risks, high liquidity and solid volatility.
Correlation coefficient is high and stands at 0.84.
BTC/SOL
Solana stood its ground during the bear markets and moves up and down often enough to make scalping prudent.
Correlation coefficient is high and stands at 0.83.
ETH/SOL
Just like with BTCSOL pair, this one is a good scalping trading pair.
Correlation coefficient is high and stands at 0.88.
How to choose the best crypto pair for scalping?
---
The best way to choose a crypto trading pair for scalping is by looking into the pair's liquidity, market cap, violation, and coin's major support, and resistance zones.
Liquidity
---
Liquidity refers to the number of trades happening on the exchange every day. A high volume of trade indicates that people trust the exchange enough to trade frequently.
High market cap
---
It's desirable that the trading pair has high market cap, which eliminates the risk of getting stuck with a bag of shitcoins.
Moderately volatile
---
When it comes to volatility, you want to find a trading pair that's moderately volatile; that's why the best crypto pair for scalping is BTC/ETH.
Coin near its major support/resistance zones
---
The concept behind support and resistance levels is simple. You want to buy low and sell high. Buying low means buying coins at a lower price than what you think they are worth. Selling high means selling coins at a higher price than you think it is worth. Support and resistance levels help you identify areas where prices could go either way. They show you whether there is room for further gains or losses.
When looking at charts, you might notice that prices seem to bounce around over a period of time. This happens because investors are trying to figure out how much value a cryptocurrency really has. When a cryptocurrency bounces around, it usually does so within a range of values.
Looking closely, you'll see that the support and resistance levels often form a pattern. For example, if a cryptocurrency moves up and then falls, it almost always rises again and then falls again. This creates a triangle shape that looks like a V.
Scalping tips for beginners
---
The cryptocurrency market lends itself ideally to the scalping approach. The following are the main tips for profitable scalping for beginners:
1. Select an appropriate trading platform. You should carefully consider the fees because they must be considered in creating a successful trading plan. We estimate that Kucoin or Binance are still the most trustworthy, secure, and low-fee exchanges which makes them ideal for scalping.
2. Select an asset. We wouldn't suggest picking a lesser-known cryptocurrency because doing so would be a dangerous business. The first step is to select a coin that meets the following requirements and is among the top 100 by capitalization: a decline of more than 20% over the previous seven trading days, while the dynamics for the most recent day and hour should be positive, but not by more than 5%. The best option will be a coin that has encountered strong support and is extremely likely to reverse.
3. Skillful application of technical indications. Scalping without signs is, after all, a dubious practice. In any case, you must understand how to identify the levels of support and resistance. Using take profit and stop loss orders is important as well. The take profit is only placed a few points above the entry point, and the stop loss is put below the support level since the scalper fairly rigorously restricts the loss and is OK with a modest profit.
Best exchanges for scalping
---
KuCoin
---
Kucoin is one of the largest cryptocurrency exchanges in the world. Compared with other leading exchanges, KuCoin offers fairly low trading fees. Users can expect to be charged between 0.0125% and 0.10% per trade.
Additionally, KuCoin is almost always ranked in the top 5 exchanges by trading volume so liquidity will not be an issue.
They are based in Seychelles and boast a user base of 10+ million.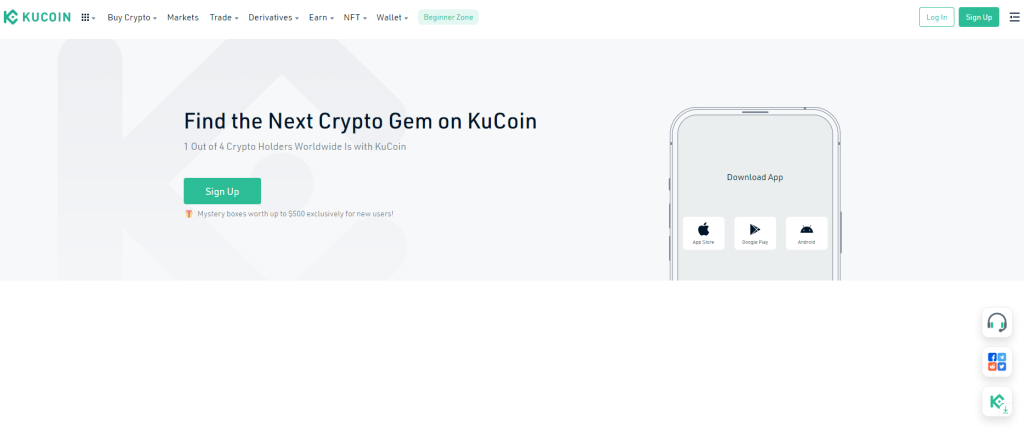 As a leading global crypto asset trading platform, it provides various financial products and solutions, such as futures contracts, perpetual swap contracts, over-the-counter spot trades, OTC spot trades, margin trading, scalping, etc.
In addition, the platform offers a professional mobile app that allows customers to experience the convenience of cryptocurrency trading anytime, anywhere.
Kucoin has its own trading bot section with 5 different bots (spot grid, futures grid, infinity grid, DCA and smartbalance bots). Here is a full guide on how to use Kucoin bots and make money with them.
ByBit
---
Bybit is best known as a place for perpetual contracts trading but they did expand their offering in the recent years by adding spot trading, fiat purchases, ByBit earn and staking features etc.
Bybit supports over 100 crypto assets listed and over 300 spot trading pairs, including major coins like: BTC, ETH, BIT, SOL, APE, DYDX, LTC, DOGE, AVAX, MATIC, DOT and more.
Compared with other major exchanges, ByBit offers low trading fees. Traders can expect to be charged 0.10% per trade on spot trading.


Gate.io
---
One of the first cryptocurrency exchanges from Asia, Gate.io, has been in operation since 2013. With a leading Initial Exchange Offering (IEO) platform, a wide variety of cryptocurrencies, margin trading with leverage, and other cutting-edge financial services like crypto lending or borrowing, Gate.io is one of the fastest-growing crypto platforms.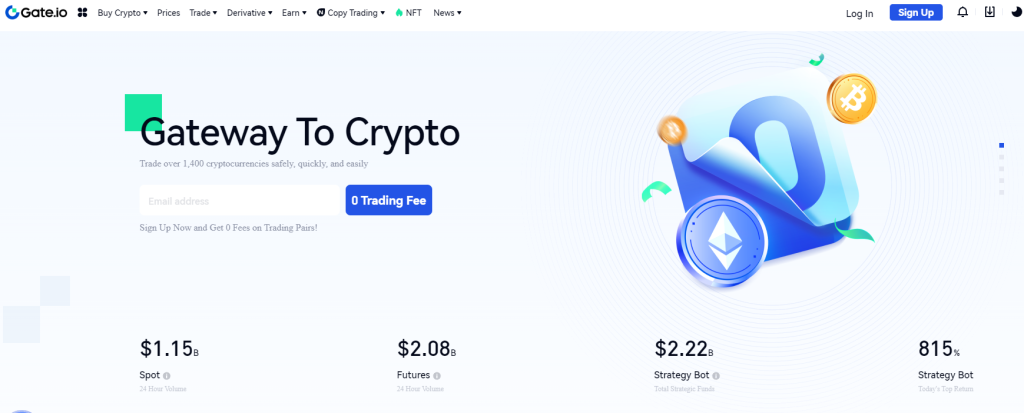 The leading assets platform in the world, according to this exchange. You can count on low transaction costs and strong liquidity using Gate.io. Additionally, you have access to some of the greatest coins available.
If you are new to trading, you will find the trading interface to be simple to use. Professional traders can increase their profits by using a variety of trading tools. It is ideal for scalping because of this.
Scalping with bots – best choices
---
Pionex
---
If you want to start making money off of cryptocurrencies without having to spend hours upon hours setting up everything yourself, look no further than Pionex. This completely free crypto bot allows you to trade cryptocurrency with 16 inbuilt trading bots automatically.
They don't charge anything because they are an exchange themselves with the bots as the added service (which is their main customer acquisition angle).


You can use the bots for free or even copy other traders and their strategies – it is all displayed in a nice overview on the Pionex dashboard so you can see how successful each trader and his strategy was.
Bitsgap
---
Bitsgap stands out among the crowd of crypto bots because it provides a standalone scalper bot among other types of features it offers. This includes grid crypto trading bots, algorithmic orders, portfolio management, demo mode, and much more.
Bitsgap has a dedicated 'scalper' bot which works with Kucoin API. It is easy to setup and run since you can't make many customizations on it – you just choose your trading pair and amount you want to invest, the rest is automatically set by the bot itself.
With Bitsgap, you don't have to worry about managing multiple accounts; you just log into Bitsgap once and use it across all your exchanges. There is no limit to how many trades you can make per day, and you can even set up alerts to notify you when certain conditions are met for your trade.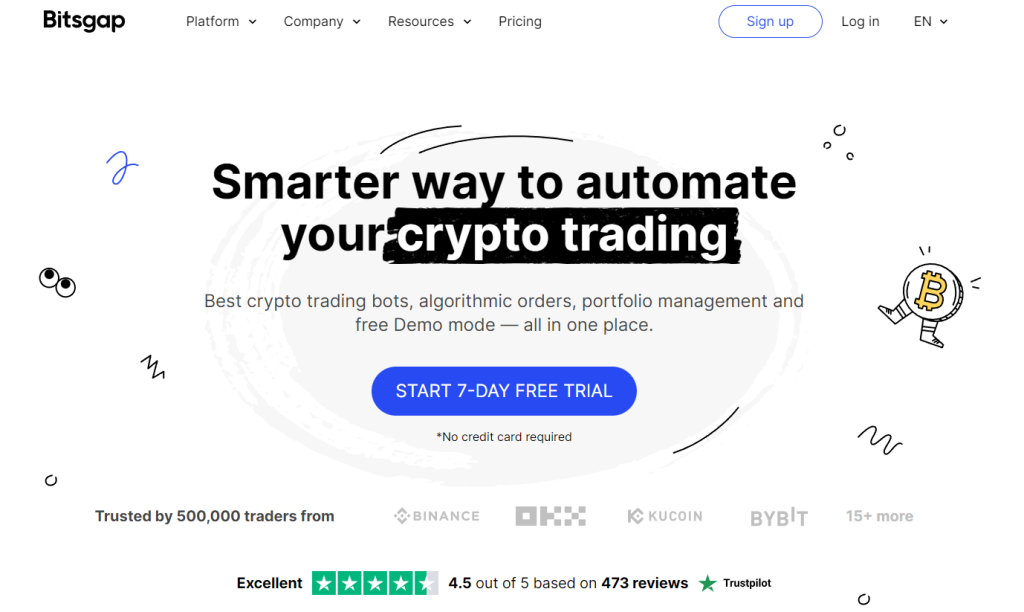 The interface itself looks clean and easy to navigate. There is a lot of information displayed on each screen, making it easy to see what's happening at a glance. Also, unlike other bots, Bitsgap doesn't require you to download anything. All of the features work automatically without having to install additional software.
CoinRule
---
CoinRule is a tool that allows you to set up automatic trading strategies for different cryptos. These strategies include buying, selling, shorting, taking profit and stop loss positions. All you have to do is enter the criteria for your strategy, and CoinRule will take care of everything else.
Scalping strategy on CoinRule uses Moving Averages and the RSI to scalp trades on coins during uptrends.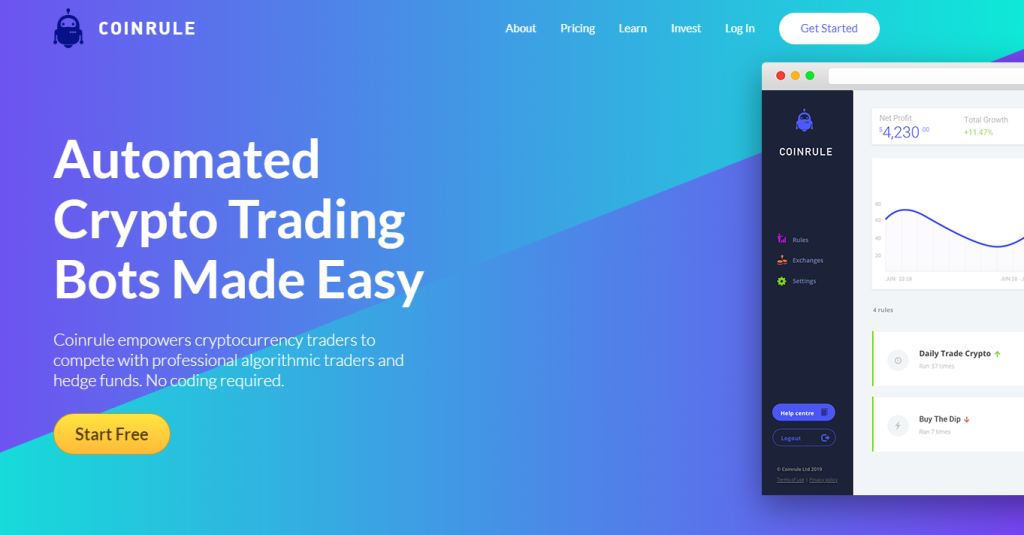 Another great thing about CoinRule is that it doesn't require any previous programming knowledge. CoinRule gives you a simple interface and lets you build custom scripts in the IFTTT format – If This Then That.
The best part about CoinRule is that you can test out your strategies without risking any money. You can play around with your strategies without having to risk anything. Just sign into CoinRule once and you'll see the live data. Then you can tweak your strategy as much as you like.
FAQs
---
Which crypto is Best for scalping❓
The best crypto trading pair for scalping is BTC/ETH.
Which is best for scalping❓
The best scalping strategies are:
1. Stochastic oscillator strategy
2. Moving average strategy
3. Parabolic SAR indicator strategy
4. RSI strategy
Can you get rich by scalping❓
Yes, you may profit from cryptocurrency scalping trading. You just need to pick the right trading pair, exchange or bot for scalping and correctly identify major support and resistance levels for the pair you are trading.
Is BTC good for scalping❓
Yes, BTC is good for scalping since it has high liquidity, a high market cap, and it's moderately volatile.

CaptainAltcoin's writers and guest post authors may or may not have a vested interest in any of the mentioned projects and businesses. None of the content on CaptainAltcoin is investment advice nor is it a replacement for advice from a certified financial planner. The views expressed in this article are those of the author and do not necessarily reflect the official policy or position of CaptainAltcoin.com