ArbitrageScanner Review: Pricing, Supported Exchanges, Safety, Pros, Cons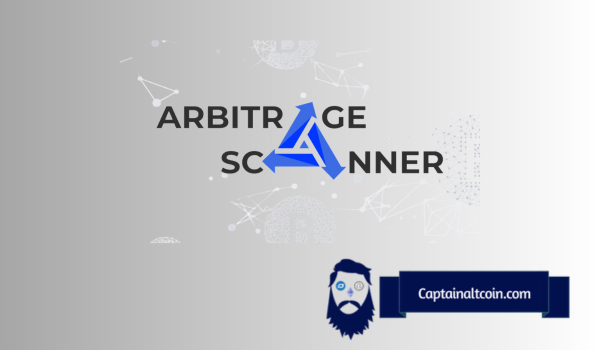 ArbitrageScanner Review: Pricing, Supported Exchanges, Safety, Pros, Cons
Monitors price differences and trading spreads across 25+ top crypto exchanges, including major CEXs and DEXs
Scans markets rapidly, checking supported pairs every 4 seconds for arb opportunities
Sends customizable Telegram alerts in real-time so traders can act quickly
Works across 10 major blockchains (Ethereum, BNB Chain, Polygon, Optimism, etc)
Allows arbitraging between decentralized exchanges and across blockchains
Manual bot, so no risks from connecting exchange APIs
Tiered pricing plans to suit needs from hobbyists to professionals
Educational resources like arbitrage courses and case studies
Free 1-day trial available to test drive the platform before subscribing
ArbitrageScanner allows traders to capitalize on price differences across exchanges. Here's what you need to know.
ArbitrageScanner is a well-regarded bot, with support from numerous users. It accommodates over 70 CEX exchanges and more than 20 DEX exchanges, standing out for its unique support of DEX exchanges across 20 blockchains. Additionally, ArbitrageScanner offers a cryptocurrency arbitrage screener, a tool that provides information about a variety of coins across different exchanges, useful for both classic and output arbitrage.
Quick summary: ArbitrageScanner
| Topic | Key Points |
| --- | --- |
| What is Arbitrage Scanner? | A cloud-based tool for tracking arbitrage opportunities across centralized and decentralized crypto exchanges |
| How It Works | Monitors price differences, sends customizable Telegram alerts, no API connection needed |
| Pricing | 4 pricing tiers from $69 to $1999 for tracking more assets and exchanges |
| Supported Exchanges | 25+ major exchanges including Binance, Coinbase; works across 10 blockchains |
| Is It Safe? | Manual bot, no API access so no funds at risk from the service |
What is Arbitrage Scanner?
---
Arbitrage Scanner is a cloud-based arbitrage tracking service created by Anthropic. It monitors price differences for crypto assets across both centralized (CEX) and decentralized (DEX) exchanges.
The bot works by tracking bid-ask spreads across multiple exchanges in real-time. When spreads widen past user-defined thresholds, the service sends customizable Telegram alerts so traders can capitalize on arbitrage opportunities.
How Arbitrage Scanner Works
---
ArbitrageScanner does not directly connect to user exchange accounts via API. This keeps funds secure, as the service has no ability to execute orders or access balances.
Instead, the bot runs price scans every 4 seconds across supported exchanges. You add the exchanges and assets you want to monitor.
When arbitrage opportunities meeting your criteria appear, Arbitrage Scanner sends Telegram alerts with actionable details:
Which exchanges have the price difference
Ideal buy/sell amounts for profit
Estimated profit in USD or %
You then manually execute trades based on the alerts. This gives full control without putting funds at risk.
For instance, one of the project users and also our reader purchased XRP at $0.55 on the Bybit exchange when the price on Binance was already $0.63. They transferred the coin to Binance, and when it arrived, the price on Bybit was $0.62, while on Binance, it reached $0.7. By selling XRP on Binance, they made a profit of 27% within a couple of minutes.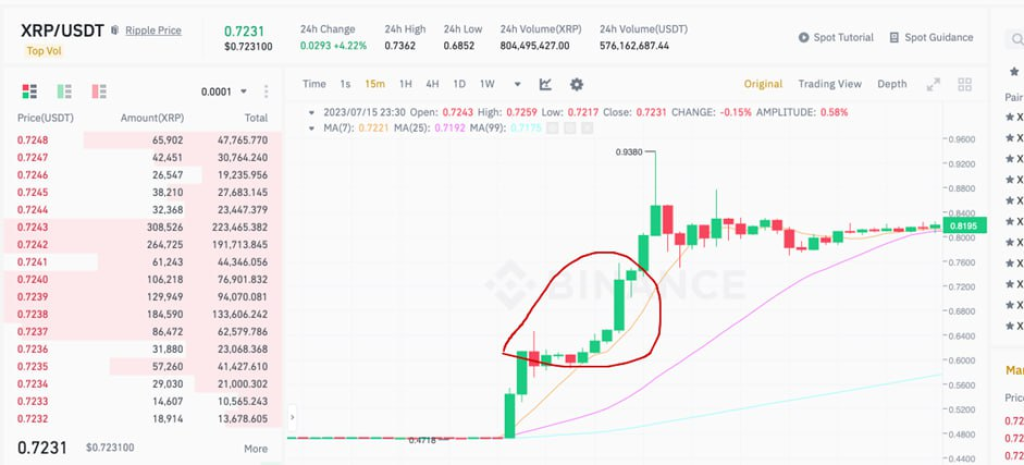 Pricing Plans and Features
---
Arbitrage Scanner offers 4 pricing tiers with different combinations of supported assets, exchanges, and Telegram alerts.
At the low end, the $69 "Test" plan tracks 5 assets across 10 top CEXs. The high-end $1999 "Expert" plan covers 15 assets across 20 CEXs and 50 DEXs.
DEX tracking and arbitrage opportunities across blockchains are key features only available in higher tiers. This allows arbitraging between chains like Arbitrum, Optimism, Avalanche, and more.
Major Supported Exchanges
---
Supported centralized exchanges include:
Supported DEXes span major blockchains:
Ethereum
BNB Chain
Polygon
Optimism
Arbitrum
Avalanche
Fantom
Gnosis
Klaytn
Aurora
Is Arbitrage Scanner Safe to Use?
---
Yes, Arbitrage Scanner is safe because it does not connect to exchange accounts via API. Without API access, the service has no ability to execute orders or withdraw user funds.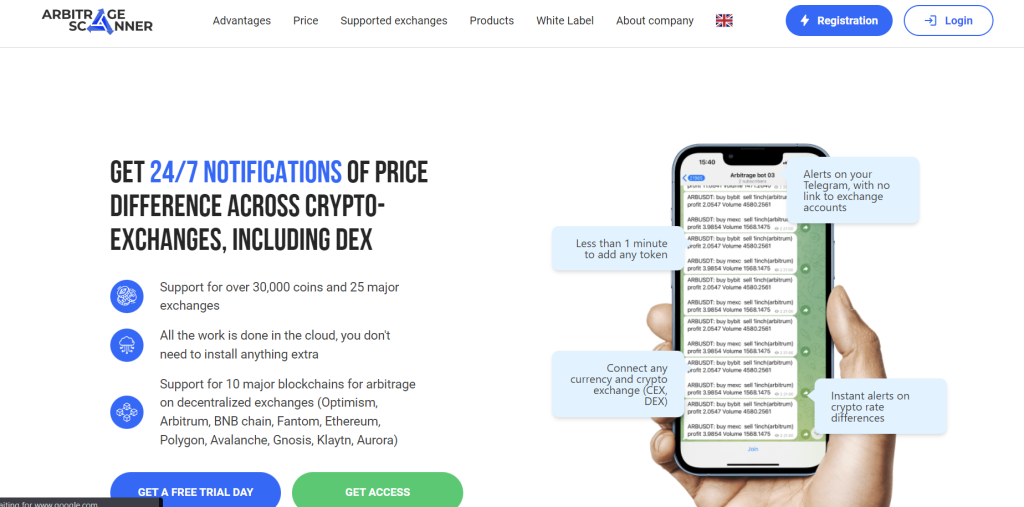 You remain in full control of your capital when acting on alerts. The bot merely surfaces opportunities – you decide if and how to trade them.
This manual approach avoids the risks seen with services that auto-trade via API. For crypto arbitrage, Arbitrage Scanner strikes the right balance of automation and security.
Conclusion
---
With its real-time tracking across CEX and DEX markets, Arbitrage Scanner simplifies discovering and capitalizing on arbitrage opportunities. Its modular plans and focus on security make it a compelling tool for crypto traders. All in all, one of the best arbitrage scanners on the market.
Frequently Asked Questions
---
PROS
Monitors price differences and trading spreads across 25+ top crypto exchanges, including major CEXs and DEXs
Scans markets rapidly, checking supported pairs every 4 seconds for arb opportunities
Sends customizable Telegram alerts in real-time so traders can act quickly
Works across 10 major blockchains (Ethereum, BNB Chain, Polygon, Optimism, etc)
Allows arbitraging between decentralized exchanges and across blockchains
Manual bot, so no risks from connecting exchange APIs
Tiered pricing plans to suit needs from hobbyists to professionals
Educational resources like arbitrage courses and case studies
Free 1-day trial available to test drive the platform before subscribing
CONS
Requires time and effort to manually evaluate and act on scanner alerts
No ability to automatically execute trades based on alerts
Limited to tracking markets rather than trading directly
Must pay monthly subscription fee for access to the platform
Higher tier plans can be expensive for casual traders
Does not prevent market conditions from changing after an alert
No guarantee arbitrage spreads will still be profitable when acting on an alert

CaptainAltcoin's writers and guest post authors may or may not have a vested interest in any of the mentioned projects and businesses. None of the content on CaptainAltcoin is investment advice nor is it a replacement for advice from a certified financial planner. The views expressed in this article are those of the author and do not necessarily reflect the official policy or position of CaptainAltcoin.com