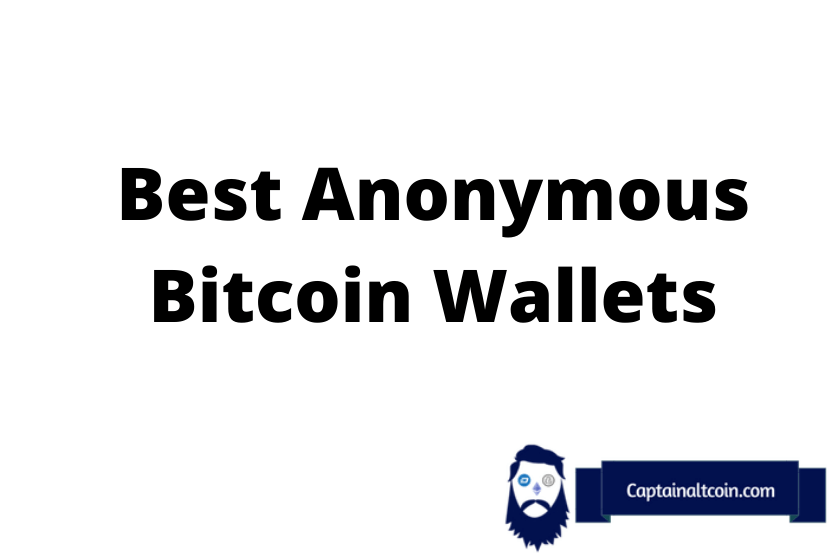 Anonymity is not secrecy. Let's get that straight from the start. A private Bitcoin wallet does not require you to supply any personal details, but it's not secret. It's the total opposite, as anyone with the public key can see what goes in, out, how much, where, and when. As soon as you reveal to the world that a Bitcoin address is yours, people can peer into it and know something about you.
There are privacy coins like Monero, DASH, and Zcash that have functions to obscure ownership and transaction details. If you don't want to hold extra cryptocurrencies, there's the option of a private wallet designed around your security and privacy. 
Your anonymity relies on your wallet addresses not being associated with your identity, and the simplest way to ensure this is never to supply any personal data. Alone, this is not enough but there are other innovations like transaction mixing, to protect your anonymity.
Top 7 Best Anonymous Bitcoin Wallets for 2021
---
The innovation to come in 2021 around anonymity is focused on DeFi projects. At the moment, most platforms for buying and trading your cryptocurrency require identity documents, confirmed physical and email addresses, phone numbers, and photos. The larger centralized exchanges work closely with the IRS and law enforcement and will give up your transaction history and personal data before you can say, "Zuckerberg."
"in a heart-beat." if "Zuckerberg" is not ok.
DeFi wallets and exchanges do not have an office that can be raided, nor a database of personal details that can be stolen. DeFi is arriving as I speak, but for now, there are private wallets designed for maximum anonymity. Here, I define a 'private' wallet as a wallet for which ONLY YOU own the private keys. 
If you aim for complete anonymity, you have probably found a way to buy bitcoin without verification and KYC and now you want to store it in the same way.
Below we look at 7 of the best options, covering hot and cold storage, software and hardware wallets. We will consider the type of wallet, the cost, a few prominent features, and give a brief summary.
Ledger Nano Series
---
Type
The Ledger Nanos are hardware wallets for offline cold storage of your cryptocurrency.
Cost
Between US$69 and 180US$. Only ever purchase one from the manufacturer or their trusted partners. Never buy a second-hand, and therefore already compromised Ledger.

Features
The killer application is offline storage that cannot be hacked remotely, where you can store several cryptocurrencies in multiple accounts. The Nano wallets will manage your addresses and transactions and maintain your portfolio data. You retain a secret 12/24 word seed phrase to access your wallets should you lose or damage your Ledger Nano.
Summary
For protecting your crypto assets, hardware wallets are the ultimate choice. You can protect them physically in a safe location, and recover your crypto if your Ledger is lost, damaged, or stolen. Of all the hardware wallets, the Ledger Nanos are the most popular, along with Trezor. 
Other notable hardware wallets include Coolwallet Pro and KeepKey.
Samourai Wallet
---
Samourai describes their Privacy wallet as, "A Bitcoin Wallet for the Streets." They have designed their product focusing on protecting your identity and obscuring your transactions.
Type
Samourai supplies a non-custodial (you hold your private keys),software privacy-wallet, with open-source software (smart people have reviewed the software and there are no back-doors).
Cost
Free to download and use.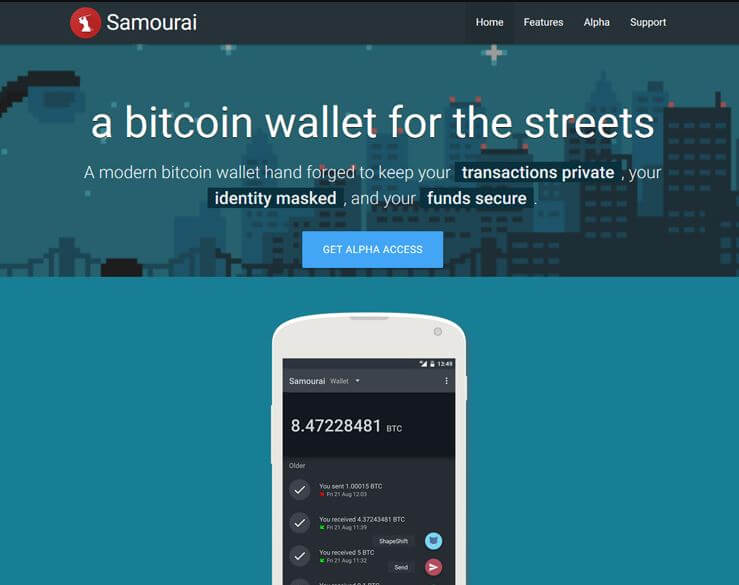 Features
The basic Samourai wallet connects to their Full Node servers, but they offer the opportunity to configure your very own Full Node, through their DoJo software. They also have an app called Whirlpool which disassociates the history of your crypto from any future use. Theoretically, you can foil any blockchain analysis of your transactions.
Summary
Security and privacy are the key features built into and around the Samourai wallet and its partner applications. If you want to run your own node, they make it easier, but this is one for experienced crypto users.
Wasabi Wallet
---
Wasabi has several interesting features. It defaults to the TOR network to obscure your computer's IP address. It also employs CoinJoin to disguise the provenance of your transactions. This combination is one of the most camouflaged options.
Type
Privacy focussed hot-wallet
Cost
Free to download and use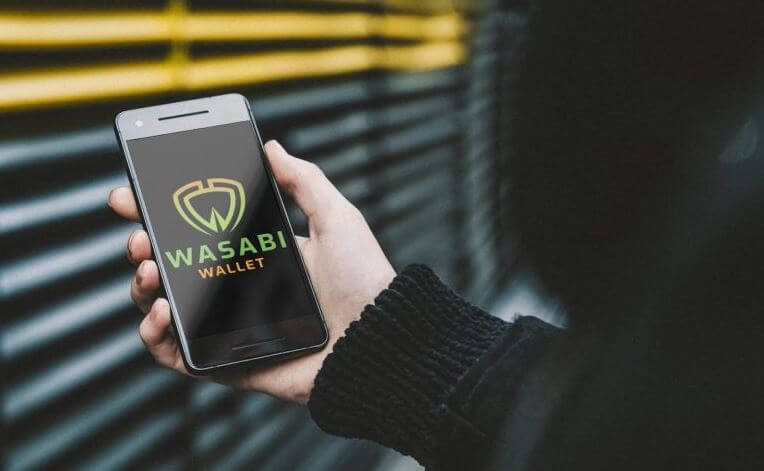 Features
Wasabi uses CoinJoin, a protocol that aggregates several transactions from different users. It mixes the transaction outputs so that it's almost impossible to tell exactly who sent what to whom. There is a small fee to use CoinJoin, depending on the size of your 'anonymity set,' – the number of people with whom you are mixing your transaction.
For example, the standard fee is 0.003% multiplied by the number of people in your anonymity set. So if you select 45 people as your minimum group size threshold, you will pay 0.003 * 45 = 0.135%. The larger the anonymity set, the more difficult it is to connect inputs with outputs, and the higher the fee.
Summary
This is a great privacy wallet. It has all the key features, eg. open-source software and being non-custodial. If disguising your transactions is important then this will do it. There are a few things to learn before using a Wasabi wallet effectively, but it works well.
Electrum Wallet
---
This is a simple, classic, functional, proven application for Bitcoin storage and management.
Type
Electrum provides a hot-wallet you can download and run from your desktop.
Cost
It's free to download and use. Electrum will default to the minimum transaction fee, but you can adjust this within the wallet for faster transfer times. There is no additional fee over and above the Bitcoin network fees.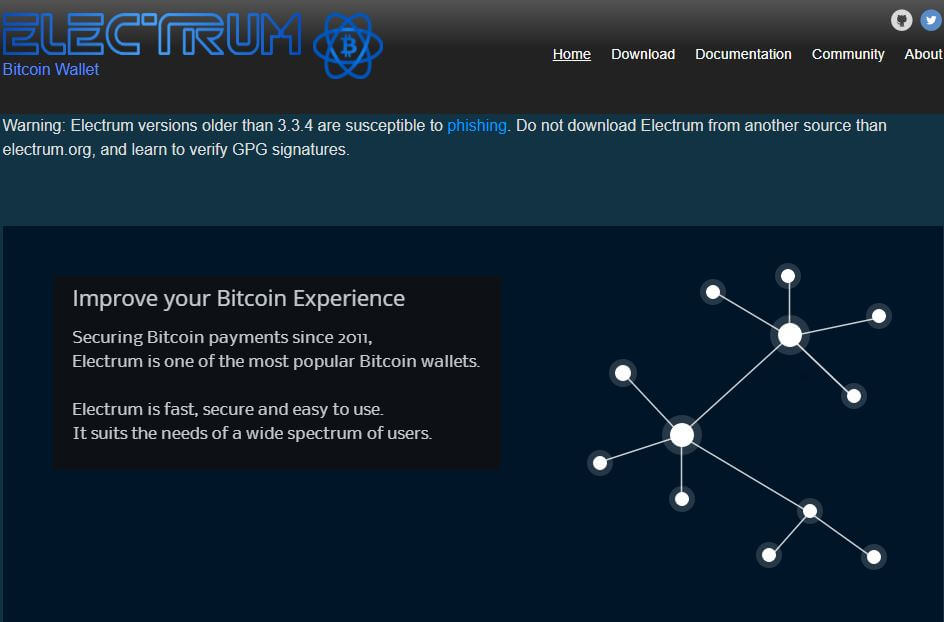 Features
You can organize your crypto assets easily and confidently from an Electrum desktop wallet. Import addresses, move crypto around, initiate transactions, manage fees, utilize RBF (Replace By Fee), and everything else I ever needed to do with Bitcoin. Your private keys are never communicated to Electrum's servers. They should never leave your computer.
Summary
I use Electrum wallets so maybe I am biased, but I never had an issue yet. It's a hot wallet on a desktop, so I wouldn't keep life-changing amounts of cryptocurrency in it. But it is super-functional for sending and receiving crypto. You don't need to share your identity to download and set it up, but I know people who still spoof their computer's MAC address and always use a VPN/Proxy Server when transacting with any hot wallet.
PINT Wallet
---
Neither a centrally hosted web app or a desktop app, PINT Wallet by Bitfia is part of the vanguard of crypto storage. DeFi (Decentralized Finance) is the art of providing network-based financial services that cannot be interfered with by any person or organization.
Type
Pint is a fully decentralized crypto wallet with an attached peer-to-peer crypto exchange.
Cost
It's free to download and use. There are no withdrawal or deposit fees.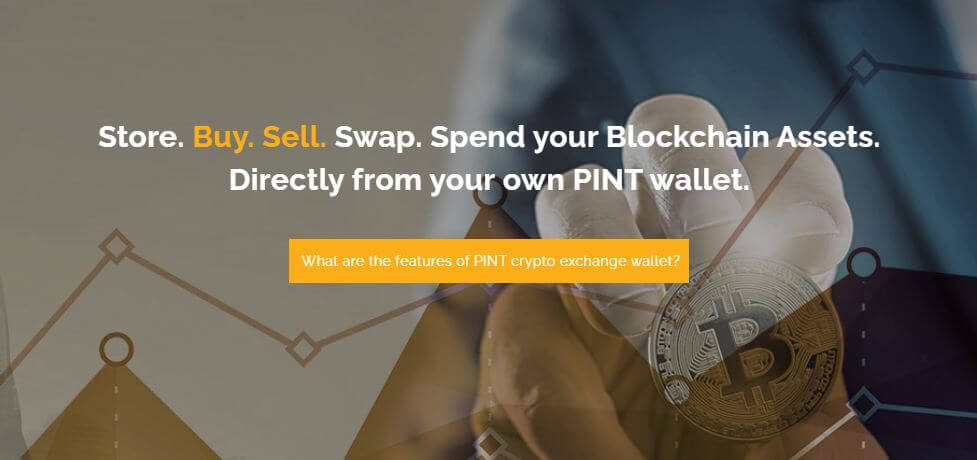 Features
There's lots of neat stuff with the PINT Wallet, like encrypted chat for buyers and sellers, in-wallet currency swaps, and simple wallet recovery. The important part is that it works securely and efficiently. The interesting part is that it does this on a decentralized chain.
Bitfia also offers to lend against your crypto assets and has a loyalty points scheme for making transactions, referrals and purchases.
Summary
Let's see how this platform develops in the near future, but remember it's the DeFi concept that's important. Personally, I don't need any of their services at the moment, but I will set up a wallet to show support. Feeling nostalgic – might buy some Dogecoin for old time's sake.
BitLox
---
Another hardware wallet for offline storage, Bitlox is a great looking little device.
Type
It's a cold storage hardware wallet.
Cost
The Bitlox website charges US$148, apparently reduced form US$299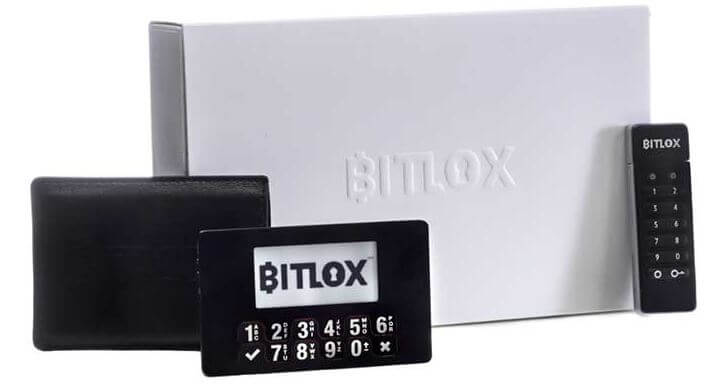 Features
The Bitlox wallet has all the usual features we expect, but some real effort has gone into the styling and user experience. It looks way cool, being credit card sized and shaped, sporting 10 alphanumeric keys plus yes/no buttons. It has an electronic paper display and comes in a soft leather pouch. Nice!
Summary
This looks like an adequate alternative to the Ledger Nanos or the Trezor hardware wallets. However, I would never walk round on a daily basis with my hardware wallet in my pocketbook. That stays locked in a dungeon protected by dragons. If I needed access to crypto on the go, I would use a wallet app on my phone and periodically transfer small amounts from my hardware wallet. It does look great, though.
Edge
---
Edge offers a software wallet application for your mobile device, with plenty of built in features.
Type
Software wallet for smartphone
Cost
Free to download and use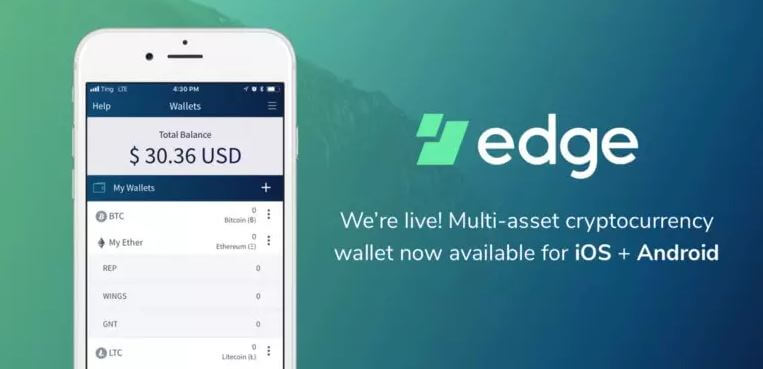 Features
It has all the features you would require to manage a modest amount of readily accessible crypto. You access your wallet through a username and password, but your keys and data are encrypted and stored only on your device so the Edge servers cannot them. You can make in-app currency swaps, buy gift cards, top up your phone, and trade their roster of 30 coins, so there's lots of functionality.
Summary
This wallet is fine for daily spending, but I would not want my wealth stored here. It's geared towards lots of third party services I would never use. There's financial news, access to payment systems, gift cards, etc. If I was going to start using a new mobile wallet, I would probably try a DeFi platform. 
Read also:
FAQs
---
What is the most anonymous Bitcoin wallet?
---
The most anonymous crypto wallet is any offline wallet you set up but don't use to spend. A Ledger Nano, for example, is great for this type of long-term storage. When spending your cryptocurrency, a hot wallet that uses CoinJoin or some other transaction-mixing protocol is best. Always use non-custodial wallets and make sure their software is open source so you can tell they have nothing to hide.
Can you send Bitcoin anonymously?
---
Again, yes and no. It's anonymous as long as your identity is not associated with either the send or the receive addresses. Using coin-mixing apps helps, but 100% bullet-proof anonymously? Kinda, almost…
Can Bitcoin wallets be traced?
---
It depends. If at some point you supplied personal details for a transaction, then yes, it can be traced. Without the use of coin-mixing software, a receive address can be trivial to associate with the owner..
Again, unless your identity is associated with a particular address, you have nothing to worry about. If you send crypto to yourself at the same regular address, then they will become associated over time, but good wallet and address management is the key here.
How do I make my bitcoin wallet anonymous?
---
Never give out personal details and never spend from your wallet without using a coin-mixing application.
Are Bitcoin mixers legal?
---
For the moment, given that code is speech and we still have the 1st amendment, then yes. Their existence is not explicitly forbidden so in some other countries, also yes. Using them for nefarious activities might present a problem, but that would never affect my 'super-legit' readership.
I am sure there will be a clampdown on anything that hinders the authorities in invading your privacy. I can also see it being accepted by people who have an interest in 'legitimizing' cryptocurrency. But it'll be a moot point once DeFi services become mainstream.
At that point it would be like trying to find a shy black cat in a dark room, if you were in a different dark room with no cats.
Consider This…
---
There is a difference between anonymity, privacy, and secrecy.
Anonymity – people can see what you are doing, but they don't know your identity.
Privacy – people can know your identity and what you are likely to be doing, but don't know the details. Think voting booths and bathrooms.
Secrecy – nobody knows either who you are or what you are doing – a subtle mixture of anonymity and privacy.
Privacy is what I and most law-abiding citizens care about. For example, if my fridge was 'smart' it would be able to collect data about my penchant for expensive cheeses and craft ales. It's no secret that I consume nice cheese and beer, nor do I try to consume them anonymously. But it is private. It's my business and nobody else's, especially my health insurance provider.
Privacy is one of the most important elements of freedom. This is what motivated the original cypherpunks to leverage cryptography to bring us to where we are today – into a fascinating world of innovation and optimism for the future of humanity. It's an amazing time to be alive.

CaptainAltcoin's writers and guest post authors may or may not have a vested interest in any of the mentioned projects and businesses. None of the content on CaptainAltcoin is investment advice nor is it a replacement for advice from a certified financial planner. The views expressed in this article are those of the author and do not necessarily reflect the official policy or position of CaptainAltcoin.com