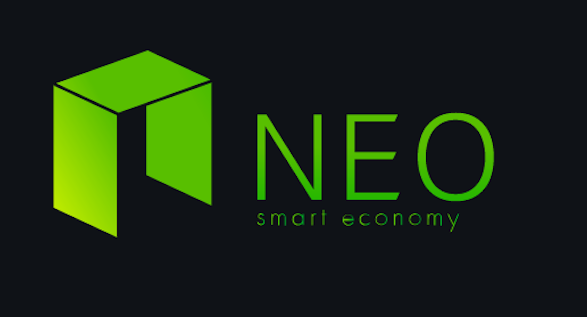 NEO hasn't started off this new month very well. After slowly bleeding throughout the month of July, there are no indications that this might change in August. July monthly highs of $42 USD/0,00646104 BTC were replaced by monthly lows that we saw the coin experience today. As of July 31st (the moment of writing), one NEO is worth $29,66 USD (2,34% drop in the last 24 hours)/0,00389957 BTC (2,64% drop in the last 24 hours). NEO remains the world's 13th most valuable cryptocurrency thanks to its market cap of $1,965,060,690 USD. At the moment, NEO is sitting tightly below the 12th placed Monero whose market cap of $1,98 billion USD doesn't seem very distant at all. With a daily trade volume of 9,237 BTC it is one of the more active altcoins on the market, with Bitforex/Binance amounting for over 30% of said volume.

Strong support area is located between 0.004148 BTC and 0.00326 BTC. We should expect the coin to bounce upwards from inside of this zone, if the market regains a modicum of trust in Bitcoin and alts that is.
Just a couple of days ago, the number of transactions that were being made on the NEO network apparently rose significantly. Developers and users noticed that most of these transactions were spam-like, meaningless transactions and people started raising concerns about this. As NEO currently has a block limit of 20 transactions (+1 miner transaction), overflowing the network with meaningless transactions might slow down the addition and confirmation of legitimate transactions.
---
Read here about best NEO and GAS wallets.
---
Lin Peter, director of research and development at NEO, came out with an announcement in which he confirmed the public fears and suggested that regular NEO holders need to add tiny transaction fees to their transactions. Even a fee of 1 GAS would be enough to elevate your transaction above the spammy ones, thus making it a more desirable choice for consensus nodes. The issue here is that consensus nodes will be motivated to keep driving these transaction fees higher in the future, which could centralize a lot of network's GAS in their hands. The community suggests that 20-25% of transaction fees starts being distributed to active NEO wallets. We shall see soon enough how the network plans to deal with this issue.
Da Hongfei and Erik Zhang, two of the main men behind the NEO project, have announced their intention to hold a Reddit AMA on 2nd of August. Visitors and subscribers of r/NEO will have an opportunity to pop their questions at them in an official AMA post that will be posted on the sub. NeoGasMoonStation has a good idea on what he plans on asking already, and his question ties into the issues we wrote about in this article:
"We should ask about the voting system and gas blackhole problem and solutions and who will decide about it. The community or the devs. Some community members made really good proposals. The communication looke like the devs will listen to the community. Let's confirm this."
In other news, the community is starting to ask questions about the Neonexchange, a decentralized exchange platform that will operate on top of NEO. The platform is apparently still stuck behind a regulatory wall as its developers want to get government clearance before launching the ICO of NEX tokens. The process is taking quite some time so far and NEO users are beginning to worry. Naturally this could all be caused by the well-known slowness of administration everywhere, but new developments on this front should be expected soon enough.
Meanwhile there were a couple of smaller updates around the project as well. NEL, the largest Chinese NEO community, launched a project called Neo Name Service which will enable the creation of human compatible Neo addresses. NEL is also dedicated to developing NEODUN, a NEO-based hardware wallet. NEL was in the news recently as they signed a strategic partnership with TrueBlocks, a Korean blockchain incubator which will help NEL coordinate better in areas of local exchange listing preparation, commercial partnership development and local marketing and event support. NEL hopes that this partnership will increase the NEO/NEL brand names on Korean crypto markets.
NEL has also developed a CryptoKitties clone called CryptoGladiator. The game features Gladiators with different appearances and abilities; players can buy, sell and clone them on the market, as well as take them into the arena to compete for GAS prizes. The game will be launched somewhere between 4th and 5th of August and NEL is organizing an airdrop of Gladiators that will take place from July 31st, 2018 to August 2nd, 2018.
Finally, In a Twitter post from July 30th NEO informed the blockchain community that it would be supporting an upcoming blockchain hackathon event in Latin America (LATAM). The blockchain hackathon is scheduled for between the 3rd and 4th of August, 2018 in Santiago, Chile. As is the usual norm with this event, participants are expected to push themselves beyond their perceived limits in a time sensitive blockchain-based application development contest to generate apps built on blockchain technology and designed to solve real-world problems. Similar event will be happening in Tokyo, where developers will get to compete for 2 million JPY in NeoGAS. All in all, plenty of stuff behind and ahead of NEO. If only the price started reflecting that…

CaptainAltcoin's writers and guest post authors may or may not have a vested interest in any of the mentioned projects and businesses. None of the content on CaptainAltcoin is investment advice nor is it a replacement for advice from a certified financial planner. The views expressed in this article are those of the author and do not necessarily reflect the official policy or position of CaptainAltcoin.com