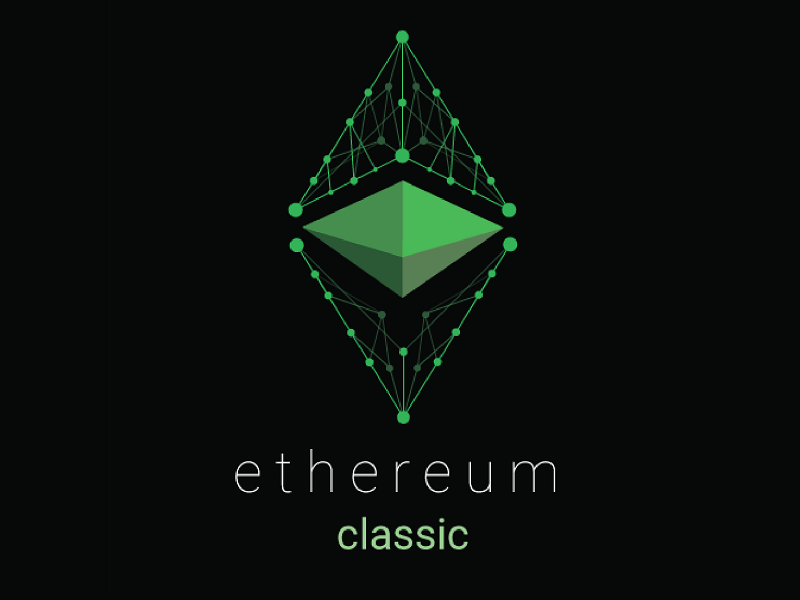 The older, less famous Ethereum brother has been doing pretty much the same as the rest of the altcoin market, bleeding out idly while waiting for Bitcoin and its younger brother to start giving out recovery signals. Its USD value varied somewhat harder that the BTC value, and has gone from the monthly highs of $19,00 USD to the lows of $15,97 USD. The price has mostly fluctuated around the $16,5 mark and is currently valued at $16,80, which is a drop of 0.15% in the last 24 hours.
ETC's Bitcoin value has been slowly petering off, going from monthly high of 0,002814 BTC to the lows of 0,001985 BTC. Currently you can purchase one ETC coin for a slightly improved price of 0,002076 BTC, which has improved 0,15% during the last 24 hours. ETC currently has a market cap of $1,767,642,327 USD and is the 15th most valuable cryptocurrency in the world.
Brodie_MT from TradingView posted the following analysis on the coin:


"Two wedges appear to be converging at the same point, with pending Coinbase news on bringing the ETC market live, this looks primed to break out. Conversely all it would take was another bitcoin dip to throw it all off. Not investment advice, DYOR, good luck trading, etc. First target: $20"
ETC has been the talk of the town as of lately, mostly due to its impending Coinbase listing. Crypto community has just recently found out about this new development and as a result, every time Coinbase announces a maintenance event, buy orders start piling on for the coin. Thanks to these news ETC outperformed the entire market and weathered the crashing of Bitcoin/alt markets relatively okay.
---
What is the difference between Ethereum and Ethereum Classic?
---
The Ethereum Classic project is operating on the original Ethereum blockchain and it came into existence after the DAO hack. We remember how Ethereum community split into two opposing fractions: one wanted to perform a hard fork and reverse the effects of the hack while the other wanted to continue on with the hack staying a part of the blockchain. The majority of the community, backed by Ethereum's creator Vitalik Buterin, decided that the stolen amount is too big and may lead to the death of Ethereum, so a hard fork was performed and the stolen Ethers were refunded back to their original owners. ETC team and a smaller part of the community (blockchain purists and maximalists) decided that "code is law" and decided to keep the original blockchain operational under the name Ethereum Classic.
While many claim that the project is just another smart contract Ethereum-like platform that will never replace its role model (in this case could even say brother), ETC developers aren't giving up. When asked what sets their project apart from other similar ones, Terry Culver of ETC elaborated:
"First, we think that the current price of ETC is undervalued. Second, ETC provides a distinct advantage over other ecosystems as it is highly compatible with the Internet of Things (IoT). Last but not least, ETC is cultivating a thriving developer community."
Igor Artamonov, another ETC team member, elaborated why their project is better than Ethereum:
"Having multiple dedicated sources of research, development & support from organizations such as IOHK & the ETCDEV team are certainly one of the largest advantages for ETC. Unlike ETH, which rallies around a single individual, ETC has nobody dictating the rules or the future of the platform, and instead relies on democratic and decentralized decision making."
In line with their confidence, the team decided to start an incubator of projects and ideas built on top of the ETC infrastructure called Ethereum Classic Labs. The launch of Ethereum Classic Labs was announced on the 15th of May during Consensus 2018. The project is currently supported by various investment startups and blockchain tech companies, including DCG, DFG, Jack Lee from HCM Foxconn, Bloq. Naturally, ETC development team and IOHK, Charls Hoskinson-led company (which also develops one of ETC's direct rival projects called Cardano) will technically support this incubator. Culver explained the utility of the ECL project:
"The incubator will help many different applications grow and mature through support, advice, collaboration, and investment, which is the core function of any blockchain ecosystem. Our incubator program is certain to bring in innovative developers to the ETC community. Turning these projects into a reality will create more use cases for Ethereum Classic, and drive demand and wider adoption."
---
Many would argue that Cardano – ADA is the next bitcoin. Einsteinium coin has an interesting story behind it – read more about it on the link. For all the green energy and eco-conscious guys Burst coin is great concept that might solve most common problems in this sector.
---
Currently the project is focused on creating a more scalable blockchain solution that will be able to offer a fully functional chain network by late 2018/early 2019. For this, they are encouraging developers to join them by providing tools and software required to develop on top of ETC network.  In the long term, they are aiming to provide better security and encryption and interoperability with other blockchains, which should ultimately lead to a decentralized Web. How likely is that they will be the first one to achieve this feat remains to be seen.

CaptainAltcoin's writers and guest post authors may or may not have a vested interest in any of the mentioned projects and businesses. None of the content on CaptainAltcoin is investment advice nor is it a replacement for advice from a certified financial planner. The views expressed in this article are those of the author and do not necessarily reflect the official policy or position of CaptainAltcoin.com