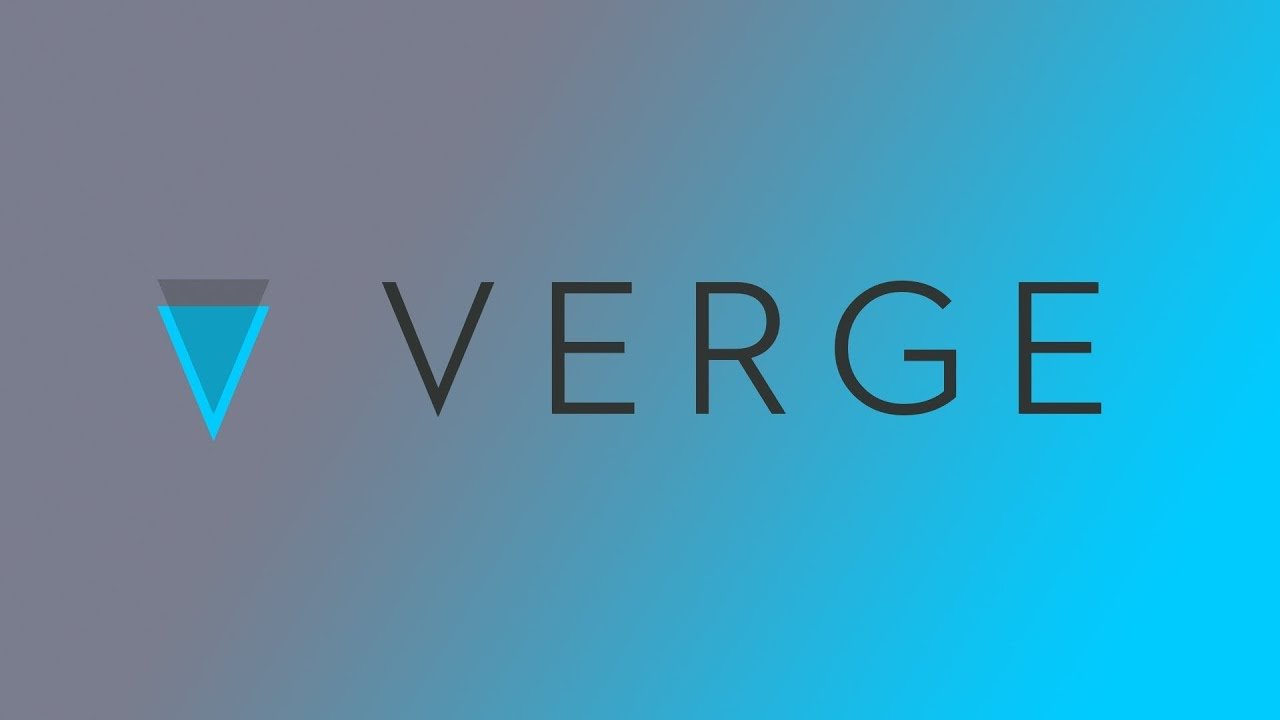 Verge had seemingly had it all figured out before Bitcoin decided to swoop in and ruin everyone's party. After the currency touched a September low of $0.011538 on the 12th, it entered a strong uptrend which saw it reach $0.016059 on a daily trade volume of $13 million. Verge corrected here slightly before breaking out again, this time reaching $0.017190 on October 1st with a daily trade volume of $21 million behind the breakout. It seemed like XVG is getting ready for another leg up before yesterday's Bitcoin crash caused the price to fall from $0.016779 to $0.013952 in under a day.

XVG can be purchased for $0.014419 USD (-0.70% drop in the last 24 hours)/0.00000231 BTC (-0.63% drop in the last 24 hours). This value is 95% lower than the currency's all time high of $0.291204. Daily trade volume sits at $4,328,541, most of which comes from Binance (53%) and Upbit (16%). With a market cap of $223,414,877, Verge is currently the 40th most valuable crypto project on the market.
We looked at trader orl1jps for the currency's technical analysis:
"Normal things which show a possible bullish lean. Macd has scooped under and can curl up anytime. RSI dipped into undersold territory and has started. Stoch is looking bullish.
Inverted H&S at the bottom of a decline. Better seen on 30 min. We retraced a 7 count and the 7th count is the Head. Head candlestick is a hammer. Next candle is a body engulfing green."
Check out the complete analysis here for trade targets and the graphical presentation.
Verge had a couple of updates for its community recently. A new roadmap was released and it contains several upcoming project milestones. In typical Verge fashion, none of the roadmap points have any set dates on them, thus avoiding the responsibility of being called out on more potentially missed deadlines. Even with such a vague roadmap they added an addendum "in spirit of transparency and good faith", claiming that these plans and milestones are subject to change based on "priorities, unplanned developments and new ideas."
---
---
While no actual dates were provided, the roadmap at least gives a general idea of how close certain milestones are to completion. According to the roadmap:
Online store for XVG merch is 90% complete
XVGui miner for Windows with a mining pool and a guide is 75% complete
codebase rebasement is 90% complete
desktop wallet development is 80% complete
RingCT integration is 35% complete
RSK smart contract integration is 25% complete
The iOS wallet is 20% complete.
The project also released a development update, which we might as well call "wallet update" since most of it focused on Android and iOS Verge Wallet development. The team confirmed what everyone knew already: Android Verge wallet is outdated and needs a complete rework. Several pages and experiences were taken from the books of desktop/iOS wallet development and that influence can be seen on the presented UI images. The wallet is still in its early days with its first launch, setup process, received funds view and Tor integration features being completed so far. XVG holders shouldn't hold their breaths about it as the wallet is expected to be completed sometime in 2019. Considering the team's previous dedication to fulfilling deadlines, one wonders how much truth there is to that.
IOS wallet development is also chugging along, with Swen van Zanten "working hard to reach Beta 1 status as soon as possible." Team handling this wallet recently struggled with Tor integration as there were some issues with the way the feature was integrated which caused the app to crash. This is apparently fixed now and the implementation comes with default Tor routing and an ability to choose the size of your personal PIN code.
I've been fighting with the @torproject implementation the last week to make it as smooth as possible. It will show your IP location visible to the outside world.

Also you're now able to choose the size of your personal PIN ??#VergeFam #vergeDevelopment $XVG pic.twitter.com/p2iwRflQtv

— Swen van Zanten (@SwenVanZanten) October 8, 2018
This wallet is nearing its Beta testing phase and it will be done by random 20 people who follow Swen, Marvin, Verge Currency or Manuel on Twitter.
Other two development updates discussed included stealth addressing and a multi-language webpage. Stealth addressing will apparently be added to "xvg-bitcore-lib" based on a native language basis. As for the website, a co-operation was struck with POE Editor and so this task of translating was effectively sourced out to the community.
#XVG $XVG #Translation made easy – it's your time to shine and bring your beloved language to our #website. #vergeFam @vergecurrency

Just follow the link: https://t.co/IxzxXPc9kS and pick your language to get started!

— marpme (@marpme_) October 8, 2018
In other updates, Arend Groot Bleumink, the Payment Integration Manager at Vergecurrency who basically focuses on spreading the XVG adoption, will be visiting a blockchain conference in Barcelona from 16th to 18th of October and delivering a speech titled "How Verge is working on Mass Adoption". This adoption has been growing from our latest update, as partnerships with Verge Mines and InvestFeed took over the weekly spotlight.
Verge basically didn't do much since we last wrote about it. They made a couple of steps to create new ways for you to hold/spend their flawed token more easily and that's about it. They also pinky-swore that they are rebasing the codebase and making their blockchain actually private. We have seen this pattern of behavior from the project before and not much indicates it will change in the future. Setting actual roadmap milestone dates, sticking to them and not dismissing anyone who points out the lack of professionalism that avoiding to do so shows would definitely help change the community's perception on Verge.

CaptainAltcoin's writers and guest post authors may or may not have a vested interest in any of the mentioned projects and businesses. None of the content on CaptainAltcoin is investment advice nor is it a replacement for advice from a certified financial planner. The views expressed in this article are those of the author and do not necessarily reflect the official policy or position of CaptainAltcoin.com