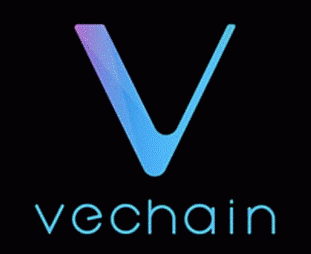 VeChain has been doing ok ever since its launch. After bleeding out to the price of $0.006498/109 satoshi on August 14th, the price action started improving. In the course of three days, the coin recovered almost 100% of its BTC value as it raised towards the highs of 0.0152/234 satoshi. Ever since, the cryptocurrency went into a sideways motion, looking for further signals from BTC to decide on its next move.
Currently, VeChain is worth $0.014325 USD (a 3.26% rise in the last 24 hours)/219 satoshi (a 1.44% rise in the last 24 hours). The daily trade volume is hovering just above 4,000 BTC. A market cap of $794,365,493 makes VeChain the 19th most valuable cryptocurrency on the market.
[vcw-full-card symbol="VET" color="black" currency1="USD" currency2="BTC" currency3="ETH" url="" target="_self"]
InvestingScope made the following analysis of VeChain:

"Both TP = 1.000 and 0.8000 have been hit, as the 1D Channel Down (MACD = -0.375, Highs/Lows = -0.5027, BBP -0.09% = -0.9440) extended its Lower Low limit to 0.675. With RSI though oversold at 20.800 along with another 4 indicators, a pullback is expected towards 1.0040 or even 1.6900. That would be an ideal pricing of the Lower High. Our short TP is 0.1972."
Recently the project's founder Sunny Lu held a short live chat on Youtube, during which he spoke about the year behind, the mainnet launch and the future of the VeChainThor blockchain. He initially commended the VeChain community as the best one out there and confirmed that their input is appreciated and wanted. He cited the extension of the X-node binding time window as one of the main actions the team took as a result of the community input.
---
?Read a comparison of XRP vs BTC.
---
The team announced just a couple of days ago that X Node monitoring will be resumed on September 1st, when Mjolnir, Thunder and Strength Nodes will be tracked and possibly handed out additional VTHO rewards from the Foundation's reward pool containing 15 billion VET tokens. As of now, 220 million VET's have been awarded to X Node owners with additional 16 million being distributed in the daily lucky draw lottery that was held by the foundation during the last month. During his livestream address, Sunny also promised that economic nodes won't be forgotten and hinted at some future awards for them as well.
He then went on to talk about the mainnet, which has apparently gone very smooth. He claims that around 90% of VEN tokens have been converted into VET and talks about the success of the Multi-Task Transactions Protocol which allows users to send multiple transactions (aka clauses) in one major transaction. So far, around 509 thousand clauses have been sent through the VeChain blockchain.
Sunny Lu also mentioned a couple of upcoming features, including a VeChainThor mobile wallet and the VeVID service, which allows users to verify their identity. He confirmed that another partnership will be added to the current line-up of automotive companies that includes BMW and Renault. More details about this will be revealed on September 5th. Finally he mentions two country-level partnerships (which possibly has something to do with this tweet) and a company from Fortune 500 list taking interest in VeChain. All of this should be announced in September. You can check out the complete stream on this link.
The project recently hit a major milestone as over 100 thousand transactions were made on its blockchain, with more than 40% of that coming in a single day. Such levels of throughput are impressive and suggest that VeChainThor's blockchain is gunning towards commercial adoption. However, even with that score they are still somewhere around 1.5 transaction per second, and they will need a lot more to compete with existing centralized payment options. There is also the issue of these transactions likely not being a result of actual adoption but rather a result of token migration from the testnet to the mainnet. Once the various partners VeChain has lined up launch their dApps and start transacting, we should see more natural transaction movement on the chain. Total number of transactions for the newly established mainnet is currently sitting at 285k.
---
?Read our comparison of Dash vs BTC.
---
Another probably more important milestone was the release of first working VeChain NFC chips.

The chips have been tested and seen in action, delivering information about products to smartphone apps. There are apparently two versions of the chip, one larger rectangular and one circular that has a circumference of 1-1.5 inch. Read more about this and see two videos of the chip in action here.
VeChain is getting closer and closer to commercial adoption. Safe Haven, VeChain's partner, is currently developing a patented "Share Distribution Protocol" for the Thor mainnet. The protocol has been successfully deployed on the VeChain testnet and Safe Haven is currently evaluating the gas cost of the contract deployment and/or blockchain transactions in order to tune them precisely. Another project called OceanEx became the first one that managed to mint its very own OCE token on the VeChainThor blockchain. Also, the project has been chosen by NTT Docomo to be in the first batch of partners for its 5G Open Partner Program which aims to materialize NTT Docomo's high-speed/capacity network service.
All in all, the project is in a good place right now, at least when it comes to FA developments. The price is still lagging behind and will probably do so in the near future, as long as Bitcoin doesn't initiate another bull market. Or maybe VeChain can break out on its own, carried by the upcoming partnerships, events and adoption? We will know more once Q4 rolls up.

CaptainAltcoin's writers and guest post authors may or may not have a vested interest in any of the mentioned projects and businesses. None of the content on CaptainAltcoin is investment advice nor is it a replacement for advice from a certified financial planner. The views expressed in this article are those of the author and do not necessarily reflect the official policy or position of CaptainAltcoin.com