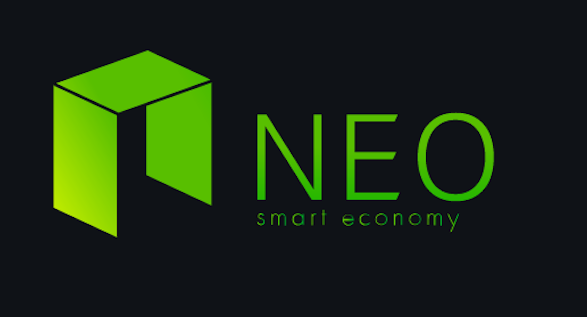 NEO aka "The Chinese Ethereum" has been faring somewhat roughly in the last few months. With the total market cap of $3.6 billion USD, it is currently safely tucked in the 11th spot of coinmarketcap's list of top cryptocurrencies in the world. It has weathered the January market crash relatively well, managing to hang on just above $140 USD until late March. Since then, it has been on a steady decline, falling as low as $44 USD. After a slight breakout in April during this years "altseason", where it went all the way up to $93 USD, a slow bleed has begun in early May which brought the price down to $48 USD. That's a 40% price bleed from its early May highs.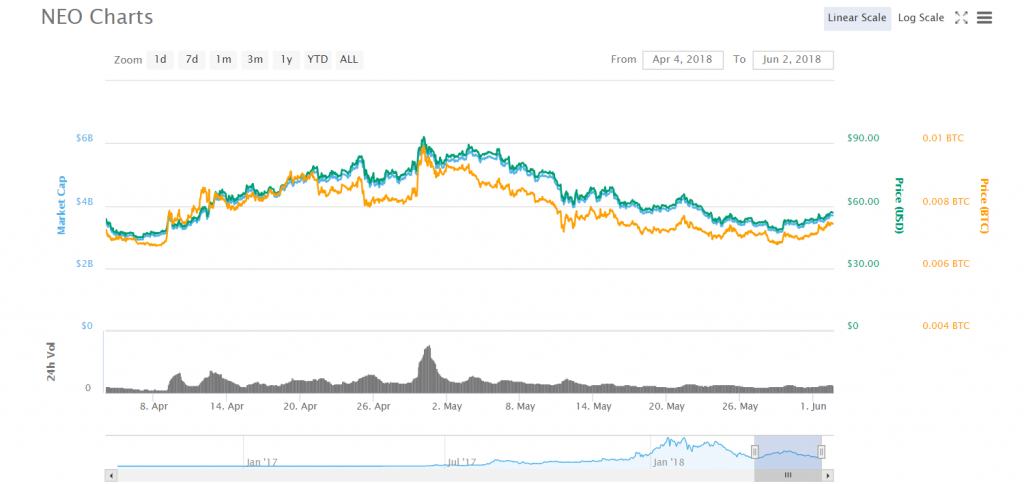 Currently NEO is trading at around $56 USD after a slight bullish period. Traders feel that the current support lays somewhere around $52 USD with the main resistance for further breakouts being located around 56-60. If these resistances were to be broken, NEO's mid-term price might go as high as $85.
There are a couple of reasons to be bullish about NEO in the near future. Just recently, NEO Foundation and Ontology Foundation created a joint "task force" focused on improving API development procedures and creating an ecosystem of smart contracts that can be shared, encouraging cross-chain innovation. This task force was announced just a couple of weeks after two teams signed a MoU (Memorandum of Understanding)The fund they set aside for this project will have cool 4 million Chinese Yuans in it, which translates into a sum just slightly north of 600 thousand USD. This project hopes to bring the two blockchains together and ultimately find a way to enable cross-communication between NEO and Ontology mainnets.
Another important update came just hours ago with Alchemint, NEO's very own Tether-like stablecoin (currency tied to the USD in a proportion of 1:1) announcing that a token sale will begin on June 12th. Initially the coin will be pegged to USD but there are plans to introduce CNY and EUR pairings. Anyone will be able to issue these stable coins by mortgaging NEO assets, or other digital assets approved by the coin's governance committee. A system of smart contracts will manage the collateral backing behind each stable coin.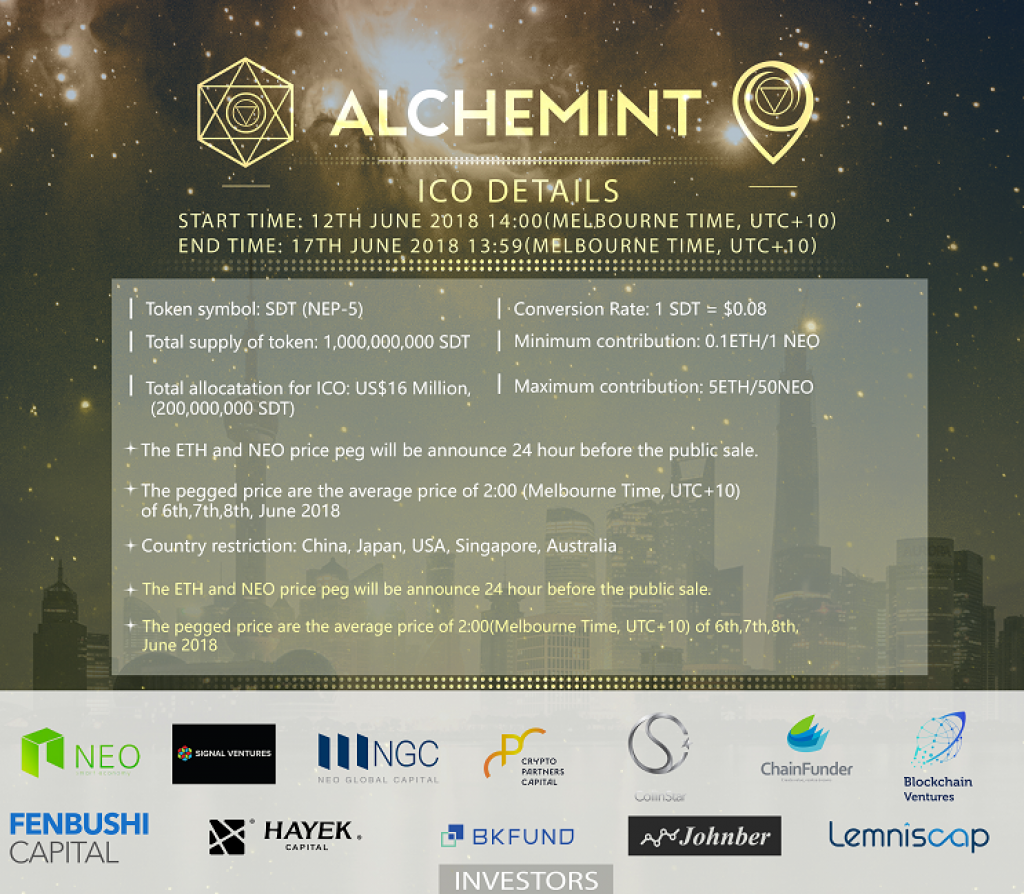 A Reddit user cryptosmile3 offers his insight on this launch:
"If one digs a little deeper into the risks and problems of Tether it is highly likely that other stable coins will soon get a wave of attention. I expect several centralised exchanges (apart from Bitfinex) wanting to replace Tether during 2018. Considering that an increasing amount of volume will move to decentralised exchanges, it will be projects like Alchemist that will suddenly find a lot of attention. Good luck!"
The month of June has indeed started off with a bang for NEO as one of its flagships, the Switcheo exchange, announced integration with Ledger wallets. Switcheo is a decentralized exchange built on top of the NEO protocol which allows for a trustless exchange of NEP-5 tokens. The process is still in preparation and once it's completed, all browser-based NEO dApps will become available on Ledger devices. Flamingtangerine on Reddit commented:
"It's been a consistent pattern of the Switcheo team, underpromise and overdeliver. No doubt, the best DEX around right now is a NEO DEX, from UI, Speed, Intuitiveness and so forth"
This and much more will probably be presented to NEO holders, fans and crypto world in general at the next NEO meetup, which was just recently announced on NEO's official Twitter.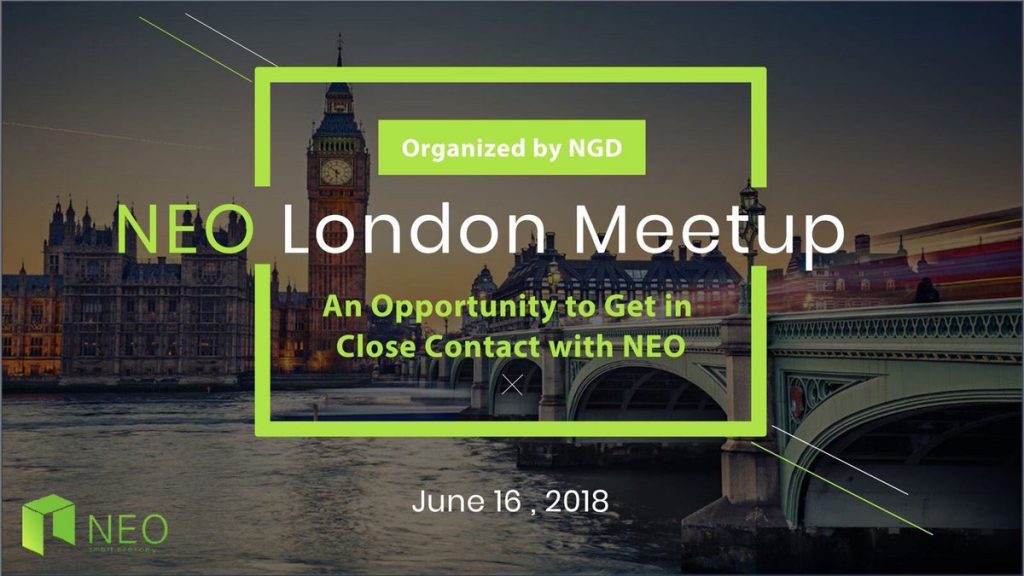 The tweet said:
On June 16 NEO will hold a Meetup in London! We are excited to share the latest updates from NEO together with many new projects such as @NKN_ORG @phantasma_io @nOSplatform #NeoAuth @alchemint from the ever growing NEO ecosystem! https://www.eventbrite.co.uk/e/neo-london-meetup-tickets-46640566189
All of this implies that NEO has had enough of sitting in the background and doing nothing. One of the more serious pretenders on Ethereums throne seems to be on the offensive, looking to deliver quality updates and results in the Q2 of 2018. Some have predicted it will have a strong finish of the year, with most optimistic people seeing it go over $350. Much will depend on Bitcoin but NEO is seemingly working hard to lay down the fundamentals which will ensure that the most bullish of predictions do ultimately come true.

CaptainAltcoin's writers and guest post authors may or may not have a vested interest in any of the mentioned projects and businesses. None of the content on CaptainAltcoin is investment advice nor is it a replacement for advice from a certified financial planner. The views expressed in this article are those of the author and do not necessarily reflect the official policy or position of CaptainAltcoin.com