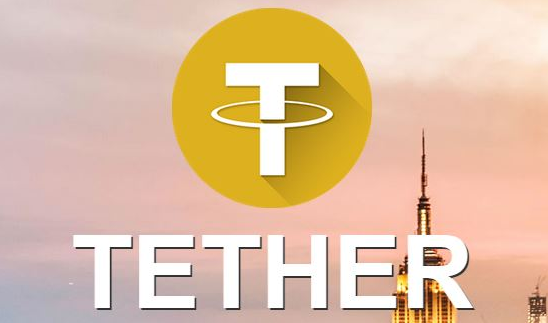 About Tether
By using blockchain technology, Tether enables you to store, ship and receive digital tokens (Tether Coin) that are tied to dollars, euros and yen and are stored, shipped and received personally, worldwide, instantly and securely for a fraction of the cost of each alternative.
How does Tether work?
Tether exists on the blockchains through the Omni protocol. The Omni protocol is an open source software that connects to the blockchains to enable the issuance and redemption of crypto currency tokens, in our case "the Tether Coin".
The Tether Platform currencies are fully hedged in the reserve account by the actual Fiat currency assets. Tether are redeemable and exchangeable under the terms of use of Tether Limited. The exchange rate is 1 Tether USD? equals 1 USD.
The tether platform is fully reserved if the sum of all the tether in circulation is greater than or equal to the balance of the Fiat currency held in reserve. The transparency page allows anyone to view these numbers in near real time.
For a more detailed technical explanation of how the Tether platform works, see the Tether White Paper.
Which real currencies does Tether support?
Tether initially supports US Dollar (USD), Euro (EUR) and soon the Japanese Yen (JPY). Represented by?, the Tether Platform currencies are denominated USD?, EUR? and JPY.
Who can use Tether?
Tether enables companies – including stock exchanges, wallets, payment services, financial services and ATMs – to easily use Fiat currencies on the block chains. Some of the largest companies in the digital currency ecosystem have integrated.
Individuals can also create a Tether wallet or use Tether-enabled platforms to trade with Tether.
How does Tether protect me from cryptocurrency volatility?
Tether is anchored "in the real world" and is tied to the world currencies.
Tether are the new assets that can be moved just as easily via the block chain as other digital currencies. The tether currency is not a money means, it is formatted as a digital token to work on the block chains. Tether retains its value 1:1 on the underlying asset.
How do I know my Tether is safe?
Tether is built on the revolutionary and is secure and open blockchain technology and adheres to strict security and global government laws and regulations.
All tether are linked to a one-to-one exchange rate of the appropriate Fiat currency (e. g. 1 USD? = 1 USD) and are covered in the reserve account with 100 % concrete assets. As a fully transparent company, the company publishes a real-time balance sheet of all securities transferred to and from the reserve account.
Tether can be securely stored, sent and received via the blockchain and are redeemable for cash (the underlying asset) in accordance with Tether Limited's Terms of Service.
Where can I use Tether?
Tether is currently in beta phase. The company intends to deploy Tether wherever it is possible to use the digital currency and in many places where no digital currencies are currently accepted.
Is Tether transparent?
Yeah. The Tether platform is designed to be completely transparent at all times and regularly audited. Each tether is 100 % secured by its original currency.
How much does Tether cost?
Tether has almost zero conversion fees, charges no commissions and offers top market exchange rates.
Sending between Tether. to wallets is always free.
If you send funds from your Tether. to wallet to an external Tether-enabled wallet, the company will collect all block chain fees. Fees for sending Tether outside of their wallets are beyond the control of the company.
Do I have to go through the KYC process?
Passing through the customer (KYC) form and approval procedure is required to spend and withdraw USD?, EUR? and soon JPY?
In which countries and states does Tether have limited functionality?
Tether is committed to working in a safe and transparent manner, while the company practices compliance with all regulations and laws.
For this reason, Tether does not operate in countries and US states that do not regulate virtual currencies. Users will not be able to access Tether services from these locations and Tether will not be able to provide services to residents of these locations.

CaptainAltcoin's writers and guest post authors may or may not have a vested interest in any of the mentioned projects and businesses. None of the content on CaptainAltcoin is investment advice nor is it a replacement for advice from a certified financial planner. The views expressed in this article are those of the author and do not necessarily reflect the official policy or position of CaptainAltcoin.com