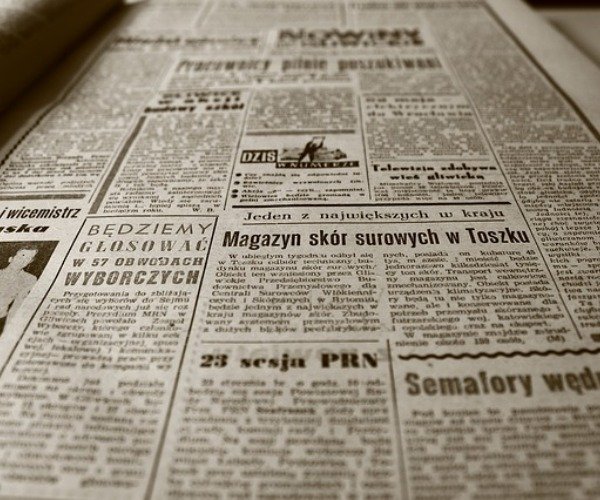 ICON releases an updated roadmap
After a period of relative inactivity, ICON has once again started churning out updates and new information about their current and future endeavors. And what better way is there to teach the public about these than to release an updated roadmap.
The roadmap was published today and is expected to bring increased transparency and ease some of the concerns the community had regarding the future of the project. However, the thing is currently somewhat riddled with typos and bad English which definitely won't help improve the public perception of this project.
This entire roadmap is divided into three sections: blockchain technology, governance and services based on ICON.
Blockchain technology section describes several areas that will have work done on them:
loopchain (p-Rep/citizen nodes, websockets in citizen, synchronization system, ICON RPC server, sync abort recovery, transaction hash/signature management, block versioning/generator rotation, a logger and SSL support)
ICON Service (JSON-RPC API, ICX manager, prevalidator, SCORE package validator)
T-Bears (CLI based SCORE development environments that will let you test your smart contract locally in an emulated environment)
Interchain-BTP (Interchain PoC for ICON-Private Chain, Interchain PoC for ICON-Public Chain, Interchain SDK for public/private chain etc.)
Parallel Processing (a scalability solution for the project's chain)
Regarding governance, ICON wants to utilize the SCORE infrastructure to perform its on-chain governance. Built-in governance SCORE, support runtime configuration, whitelist of package are just some of the features mentioned here. There are some updates about on-chain elections, IISS (feature that measures and distributes ICX incentives), as well as transaction fees.
Other roadmap points include desktop/mobile ICONex wallet, an ICONest platform for ICX-based ICOs that don't require coding, ICON blockchain tracker, a wallet app for the Ledger Nano S, SCORE updates, SDK databases for Java/Python/iOS, a decentralized identification/key management service, stablecoin solution, as well as ICX-based DEX's and even security token offerings on ICON platform.
This is a really ambitious roadmap, one that will require significant effort to complete. It's worth noting that many of the deadlines in ICON's previous roadmap were never completed so one wonders how true they will stay to this new one. This isn't an issue for now as there are no clear deadlines when anything named here is supposed to be ready. Only clear date is the next roadmap update which is scheduled for January 31st of 2019. Check out the complete roadmap here.
Litecoin Foundation and X9 announce Lightning Network collaboration
Litecoin announced today that they will be collabing with X9 Developers, a blockchain-agnostic team of developers who created and developed a project called Stakenet (XSN).
Stakenet project looks to build an interoperable cross chain future on top of the Lightning Network. This new collab should see Stakenet and X9 help Litecoin with the maintenance, debugging and hardening of ltcd nodes, as well as address potential expansions on the mentioned LN.
X9 Developers have already implemented a beta version of cross-chain atomic swaps via the Lightning Network available for testing between XSN and LTC. Their current focus is to improve the user experience of the LN and develop a "one click" solution for LN atomic swaps. The collab is expected to make Lightning Network app development easier as the developer won't have to run a full node anymore. Redditor Yankeeruinx explains the importance of this collab in detail:
"Well one of the biggest issues with LN currently is liquidity and decentralisation. Stakenet fixes this by using their own MN network as Lightning Nodes, they currently have around 1900 nodes so that solves the decentralisation part. As for liquidity Stakenet also uses the MN collateral to provide the liquidity in the network. Once activated they should overnight become more liquid than even BTC on LN. BTC currently has a capacity of $1.7M roughly and as of right now Stakenet would have over $3M"
Lightning Network has been picking up the pace as of late, with over 500 BTC currently present on it.
Tron SuperRepresentative wallet compromised
Tron SuperRepresentative Tron-Europe is one of those SR's that were completely community-built. While this can be useful for decentralization, there is a possibility that a malicious player will join the community and compromise the effort. And it would appear that this is exactly what happened with the mentioned TRON SR.
Have a look at the current Tron price or Tron price prediction for 2019 & 2020.
A post on Tron Europe's Medium blog revealed that one team member got into some controversy lately. After reporting that he was robbed, the rest of the team removed him from his position on Tron Europe. However, it would appear that he managed to acquire the private key of Tron Europe's SR wallet and has ever since been syphoning funds into his personal accounts.
"These thefts had the consequence that the Rewards were sometimes distributed delayed in the recent past and Dirk Frank, Founder of Tron Europe, had to pay these Rewards with his own, private money," explains the project.
As such, Tron Europe have decided to change their SR wallet address and have posted the new address in the announcement. Promising to double the rewards in the upcoming 3 days, they added that payments to the old wallet will stop. Also, the new name of the project will be SR-TRON-Europe, and not the previously used Tron-Europe.
Popular crypto project ARK has continued their increased activity as of late as they went live with their ARK Pay feature.
ARK Pay is a simple open source library that provides merchants with the ability to integrate ARK as a payment option in their online stores. It is also one of the key components of ARK's toolkit that is meant to provide developers with a plug-and-play module to allow easy implementation of ARK as a payment method.
This JavaScript supporting plugin leverages any ARK powered blockchain and is relatively simple to set up, claims ARK in their official announcement. You can check out the announcement here to see further instructions for shops, end users, as well as developers.

CaptainAltcoin's writers and guest post authors may or may not have a vested interest in any of the mentioned projects and businesses. None of the content on CaptainAltcoin is investment advice nor is it a replacement for advice from a certified financial planner. The views expressed in this article are those of the author and do not necessarily reflect the official policy or position of CaptainAltcoin.com