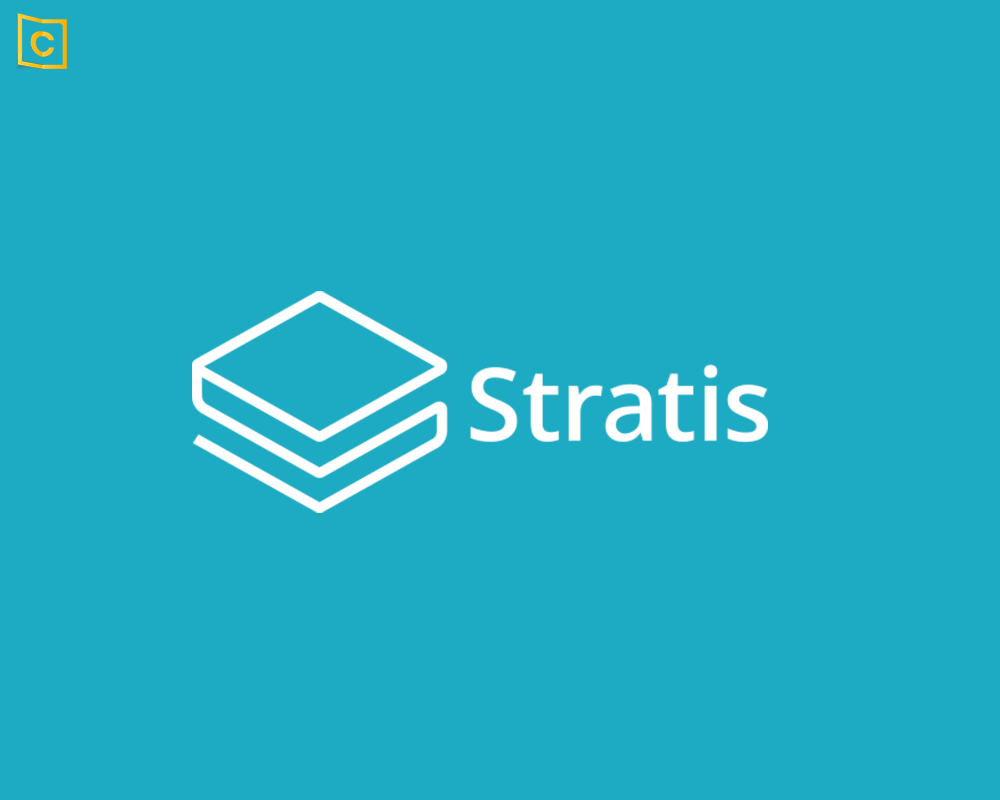 Stratis currency hasn't been faring that well as of late. After a peak which saw the currency reach the value of $2.13 on September 5th, Stratis plunged into a strong downtrend which ended on a September 12th monthly low of $1.21. The downtrend was followed with a strong rise in sell volume which peaked at $6,719,922 on the 5th. Stratis has since recovered to $1.58 on 22nd, backed with a decent volume of $3,482,597. The price has mostly looked to stay around $1.50 during the last couple of days.

One STRAT can be purchased for $1.52 USD (2.37% rise in the last 24 hours)/0.00023188 BTC (1.32% rise in the last 24 hours). This is a far cry from the currency's all time high valuation of $21.85 (93% drop). Daily trade volume is really low, sitting at $799,391 USD/121.99 BTC. With a market cap of $151,021,952, Stratis is currently the 47th most valuable cryptocurrency on the market.
Trader alanmasters gave the following overview of the cryptocurrency on September 5th:
"While most of the altcoins went on a bull run late 2017, Stratis simply had a "corrective wave up" rather than challenge new highs… Now, the charts signal and indicators are telling us that Stratis is preparing for a very strong move up once it wakes up.
We have very strong bullish divergence on the MACD. This is a very strong signal when we have it on the daily time frame, here we can see it on the weekly and it has been building up since October 2017. Next time Stratis goes on a run, you will want to be holding this altcoin before it happens.
Another interesting point to look at is how far the price retraced. While most of the altcoins retraced to May and March 2018 lows, Stratis went all the way back to May 2017… the bounced happened recently."
You can check out the complete analysis, along with regularly updated trading instructions, here.
We saw some important releases being made by the project in the last couple of weeks. Stratis #C Full Node has been made available on Microsoft Azure, making the process of development on the Stratis platform much easier and reliable.
The Stratis C# full node is now available on the Microsoft Azure Marketplace. This greatly simplifies the deployment of our platform and also brings Bitcoin to azure https://t.co/tx3YTHKgxA #bitcoin $strat @Azure pic.twitter.com/IQC1CTjX6D

— chris (@chrisblockchain) September 22, 2018
In lieu with waiting for the Stratis C# Full Node release, Stratis Wallet was given a 2.0.0.5 update. The update is a mandatory one and anyone who wants to keep staking the STRAT currency will need to install it. You can find the complete 2.0.0.5, as well as instructions on how to install it, on this link.
Stratis Smart Contracts reported a continuation of their previous hard work, performing gas costs readjustments, 2d mapping reworkings and introducing new test cases in smart contract development. Just a couple of days earlier Stratis reached its 1 millionth block, marking an important milestone in Stratis' history.
This was all an introduction to the release of project's development roadmap for Q4 of 2018.

The full list of goals for this upcoming period includes:
Stratis Full Node Production Release
Stratis Sidechains Production Release
Smart Contracts in C# Production Release
Stratis ICO Platform V2
Stratis Cold Staking
Stratis DLT (Distributed Ledger Technology)
Stratis Core Update
Breeze Wallet Update
Stratis Academy Update
Breeze Privacy Protocol for STRAT
The set of goals presented here is rather impressive, especially in a short-term period of a single yearly quarter. Stratis also confirmed that their previously hinted "secret project" is actually Stratis DLT, a C# solution that will give the organizations developing on the Stratis blockchain an ability to use blockchain technology within a private environment.
---
?Read our guide on best coins on the market.
---
Organizations are seemingly pleased to cooperate with Stratis as a partnership between the project and UK's online pharmacy UK Meds was recently announced. UK Meds is the fastest growing online pharmacy in the UK, digitally handling between 3,000 and 4,000 patient prescriptions each day. The company will deploy Stratis' blockchain technology to improve patient safety across the online pharmacy sector as a whole, reducing instances of patients ordering multiple prescriptions. Joe Soiza, the CEO of UK Meds, confirmed they consider Stratis as the technology for the future:
"The Stratis Platform provides a highly secure blockchain solution that can be shared across the industry to provide a trusted and verifiable record of patient requests for medicine. We are initiating this programme, and we have over 10 online pharmacies onboard already. It's our ambition for this to become the de facto standard across the entire UK industry."
With Stratis delivering important updates and making strong partnerships along the way, the project is definitely deserving of its current top 50 position on the most valuable cryptocurrencies list. If they continue working as hard as they did so far, one wouldn't begrudge Stratis moving up even further up the crypto food chain.

CaptainAltcoin's writers and guest post authors may or may not have a vested interest in any of the mentioned projects and businesses. None of the content on CaptainAltcoin is investment advice nor is it a replacement for advice from a certified financial planner. The views expressed in this article are those of the author and do not necessarily reflect the official policy or position of CaptainAltcoin.com