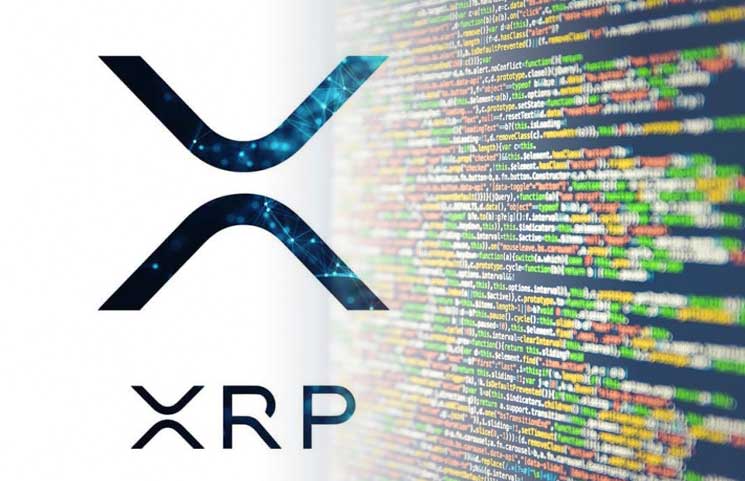 During this year's first episode of The Ripple Drop, the production team sat down with David Schwartz, who's considered to be one of the original architects of the XRP ledger. Speaking of the biggest changes he witnessed during the last year, he asserts that XRPL decentralization was one of the most important milestones.
He adds a staggering claim that XRP is actually becoming more decentralized than Bitcoin and Ethereum. The two OG currencies have multiple downsides because of their Proof-of-Work (PoW) algorithm (a much higher latency is, of course, is one of them). Bitcoin doomsayers claim that Bitcoin is not scalable enough to remain the number one coin on the market.
This is not the first time someone from Ripple company blurts out such empirically false statement.
Brad Garlinghouse, the CEO of San Francisco based startup, has also focused a lot of his efforts in the past to defend the cryptocurrency his company made, XRP. Many critics pointed out in the past that XRP is a heavily centralized cryptocurrency, mostly due to the way its validator network is structured and due to the fact that Ripple still owns a massive chunk of XRP's supply.
Garlinghouse addressed the criticism in an "end of the year AMA" and explained that XRP is in fact decentralized. Explaining that Ripple's stance on XRP being decentralized has been known years back, he added that people will spread "FUD" rather than taking their time to research the project and the cryptocurrency.
While you are here, have a look at our Ripple [XRP] price prediction for 2020.
Ripple's main man went on to explain that Ripple currently runs only seven chain validators, which amounts to around 4% of all public validation of the XRP blockchain. While this may be true, there are reports claiming that Ripple delegated validation rights to these "independent" validators themselves, which kind of dampens his decentralization argument. Nevertheless, in his well-known XRP-maximalist tone Garlinghouse took a swipe at the two remaining members of the crypto top 3:
"By almost any measures now, the XRP Ledger is more decentralized than the Bitcoin ledger or Ethereum ledger, where you have a very small number of miners controlling you know well past 50% of mining power."
What XRP wallets are most trusted and used?
Ripple's David Schwartz, one of the original architects of the XRP Ledger, said with regard to decentralization:
What makes a system decentralized is not how it solves the double spend problem but whether anyone has a legal right to run the system or can exploit information asymmetry to run the system or otherwise coerce the users of the system to accept rules they don't want.
RIPPLE'S DECENTRALIZATION A 'FAIRY TALE'
Ripple execs come out with decentralization claims on regular basis, last time it was David Schwartz, their chief cryptographer back in August. It caused a massive backlash by bitcoiners. As Bitcoinist writes, summing up the confusion on social media, Twitter personality WhalePanda appeared to have little sympathy for the company's stance.
"…What [XRP] is now trying to do is take 1 small aspect of decentralization (validating) and try to tell a fairy tale about how they're decentralized," he wrote in response to Schwartz's post.
"…All this in order to try to get listed on more and bigger exchanges to pump the price while at the same time trying to avoid getting delisted on others."
Schwartz himself had expressed a desire to eke out "nuances" over decentralization.
"The topic of decentralization in blockchain is wildly nuanced, misunderstood and, frankly, evolving," he claimed, concluding:
…The XRP Ledger is in many ways a more transactional, functional and decentralized ledger than either Bitcoin or Ethereum, which will only increase over time.

CaptainAltcoin's writers and guest post authors may or may not have a vested interest in any of the mentioned projects and businesses. None of the content on CaptainAltcoin is investment advice nor is it a replacement for advice from a certified financial planner. The views expressed in this article are those of the author and do not necessarily reflect the official policy or position of CaptainAltcoin.com