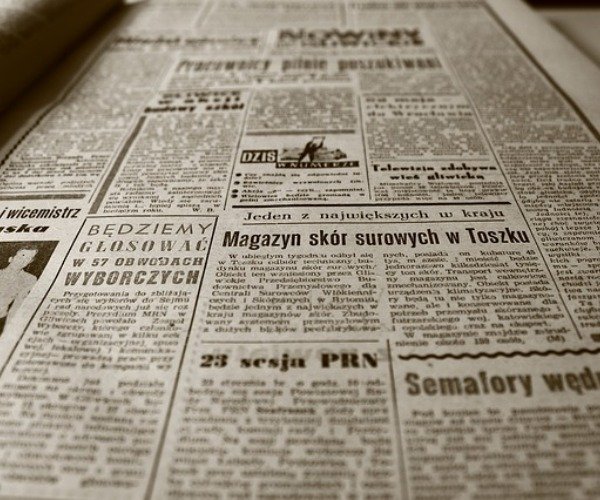 Stablecoin conundrum continues: bitUSD enters "global settlement"
BitUSD, USD-pegged stablecoin of the BitShares project, recently entered global settlement for the first time since it was originally released in 2014.
Global settlement is a situation where users are no longer able to borrow bitUSD from the chain. Instead holders are able to convert their bitUSD into BTS at the current global settlement price of $0.70. The issue was explained on Twitter by Myles Snider, creator of stablecoinindex tool and CEO of Aurora EOS.
According to Snider, the dollar value of the collateral backing bitUSD dipped below the outstanding supply of bitUSD, leaving all bitUSD under-collateralized and triggering the global settlement. Snider calls this "the black swan event" of stablecoin industry, one that every stablecoin should be prepared for even though it's considered unlikely to happen.
Interestingly enough, bitCNY (which is a BitShares stablecoin pegged to the Chinese yen) is weathering the current market storm without many issues, which Snider attributes to this coin being considerably more liquid and having more backing/collateral than bitUSD. Snider points out that the situation with bitUSD clearly shows the weaknesses of the single-collateral stablecoin model. Popular "blockchain nerd" Preston Byrne predicted that BitShares-related stablecoins would react like this in a bear market situation way back in 2014.
The "Flappening" is complete: Litecoin passes Bitcoin Cash
In a story that was expected to happen these days, Litecoin and Bitcoin Cash swapped places on the list of the market's most valuable cryptocurrencies.
The so-called "flappening" was predicted by Charlie Lee back in February this year, when he claimed that the politics surrounding the fork of Bitcoin Cash will eventually result in BCH losing its market position. His prediction came true on December 14th at 9:15AM when Bitcoin Cash fell below $1.4 billion and dropped to spot no.8 of coinmarketcap's list of most valuable cryptocurrencies.
Litecoin community even set up a website flappening.watch which tracks the two currencies and compares their statistics, including the market cap, current price, active addresses, transactions, mining rewards, average block time and trading volume. Prior to LTC/BCH market cap swap, Litecoin already had the Roger Ver supported currency beat in all those categories except current price.
Right now, the market cap flappening is still active, as Litecoin's capitalization of $1.41 billion is more than enough to stay above Bitcoin Cash. What's even worse for BCH is that there are very few signs of stopping the rot initiated by the November 15th fork; while one BCH is still three times pricier than one LTC, it's hard to imagine this ratio not changing in favor of Charlie Lee's creation in the future.
Ripple technology to help Turkish and Israeli startups perform cross-border transfers
A Turkish bank called Akbank has confirmed that they'll start using Ripple technology to perform cross-border transfers of the British pound. Akbank is the first private bank in Turkey to adopt the blockchain-based cross-border payments technology.
The news were confirmed by Tolga Ulutaş, Executive Vice-President in charge of Direct Banking at Akbank. The bank joined Ripple's global payment network Ripplenet back in April 2017, when Ulutaş had this to say:
"We are excited and happy to be the first bank in Turkey to take the important step of using blockchain technology for international money transfer services. We believe that this new phase in technology will increase speed and transparency for our customers while at the same time reducing costs and providing a higher quality of service."
Ulutaş confirmed just a couple of days ago that Akbank has decided to officially start transferring GBP with the help of Ripple's infrastructure:
"Now we have started to transfer money from GBP via Ripple to Santander UK with Blockchain infrastructure. With this important technology, our customers will now be able to benefit from the possibility of transferring money to international money transfers at a much lower cost. With the participation of new banks in the system, we continue our journey to expand this service through cooperation with different banks."
At the same time, Israeli money transfer company GMT also confirmed they will be the first Ripple representative from Israel. GMT is joining companies like MoneyGram, AmericanExpress, CIBC, Earthport, mentioned Akbank and many more that are already authorized to use Ripple's platform.
IOTA to expand its partnership with Audi?
IOTA community can look forward to a very important partnership in the near future, according to some new details, including a post published on the IoT project's official Medium page and a LinkedIn post made by an Audi employee.
According to this post, Audi Denkwerkstatt team (translates to "Audi thinktank") and IOTA spent past 5 months working together on creating a mobility solution based on IOTA's Tangle protocol and Audi's expertise.
"We can't imagine life without mobility, yet nowadays 'mobility' goes way beyond the car, encompassing infrastructure solutions and new concepts of locomotion, as well as pedestrians. But what will the premium mobility of the future be? Who will define it, who will influence it and who will shape it," Audi Denkwerkstatt team explains their mission. They further add:
"The Audi Denkwerkstatt would like to answer this question with "WE WILL". 'WE' being Audi employees from all business areas and levels of the company who are working on the answer to this question in the Berlin co-working space, 'The Factory´ "Factory am Görlitzer Park".
But 'WE' also means start-ups, technology partners and the creative talent who are helping us to develop and realize products and business models. 'WE' want to use Audi's strength as a centre of technology expertise and combine it with start-ups' skills in agile development, creative approaches and absolute customer focus."
The 5 months these two teams worked together were used for research, including defining the actual problem and a potential solution, creating first prototypes and testing out the community reaction. According to IOTA, both sides learned from each other's expertise and contributed to the final results of the project.
For now it's unclear where this partnership will go next but a recent LinkedIn post by Malte Schonfend, venture development manager at Audi Berlin, might imply that something new is on the horizon. The post by Schonfend talks about "pushing a new use case to reality" and focusing on e-mobility. Electro mobility (e-mobility) is a general term used to describe the development of electric-powered vehicles. Considering the fact that Audi set aside nearly $16 billion which are to be invested in this emerging part of the auto industry, all signs imply that there's more to a potential partnership with IOTA than just gossip.

CaptainAltcoin's writers and guest post authors may or may not have a vested interest in any of the mentioned projects and businesses. None of the content on CaptainAltcoin is investment advice nor is it a replacement for advice from a certified financial planner. The views expressed in this article are those of the author and do not necessarily reflect the official policy or position of CaptainAltcoin.com