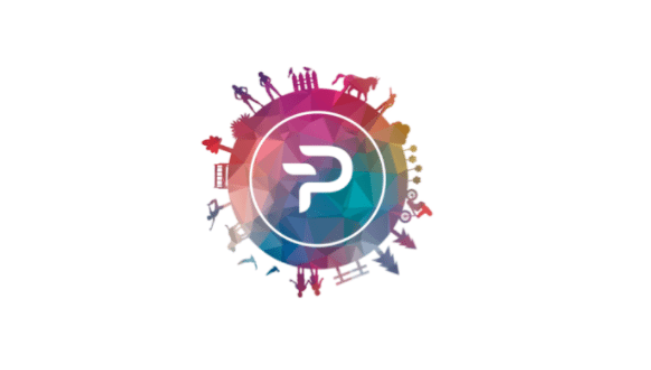 Every crypto out there argues that they're trying to change the world and make it a better place. Pura, an international cryptocurrency that gives you the ability to make deals with everyone in the world directly, anonymously and instantly, does exactly that because 10% of all Pura created is automatically donated to the common good. Launched in 2016, Pura is an aware cash movement for the common good and is set to become a leader in responsible decentralized alive. But what exactly is the 'common good'? Without control of a central body, the MasterNodes owners and users make the decisions on how the network evolves, and the effect it has on the world. The Democratic element is strong and your voice is important. Also, every good idea will be rewarded and funded by the community. Pura is evolving and strengthening through a decentralized and global democratic governance procedure or "DAO". Pura has begun its life as an order to developers of Dash (DASH) and is considered to be a decentralized crypto "run by the people for the people."
What Is Pura Planet?
The team behind Pura envision a world where the popularity of cryptos make it nearly impossible for governments to effectively collect taxes. As I already said, 10% of Pura mining rewards and the funds will be donated to a cause of the community's choice. The creators of Pura are planning projects within fields such as food supply, water cleaning, energy and water conservation for developing countries around the world.

There have been a number of cases in recent years of charities behaving unscrupulously, from corruption to enormous costs. The DAO's goal is not only want to fund charities but bring the charities onto the blockchain, which will users to track their contributions. Also, the spending of funds will be transparent, and fund recipients will be held accountable to the community.
Pura Planet is your treasury that works in conjunction with PuraMission to fund and track sustainable, environmental and social projects around the world.
Target Market
Pura means 'pure' in Spanish. As you can probably guess, the project was founded with Latin American markets in mind because they can make a direct and immediate social impact there. Hyperinflation haunted countries of Latin America in the 1980's and 1990's and the pick- up in inflation in recent years raised concerns about prices spiralling out of control again, so cryptos can serve as a relatively safe store of value in Latin American countries. Also, poverty and political turmoil have led many people from Latin America to live and work abroad. They now send money to their families back home and they are looking for a low fee alternative. In essence, Pura's primary focus is on regions where crypto adoption is fueled by basic, urgent needs.
However, it's interesting to see that the vast majority of wallets are held by users from Germany, USA, and Canada, so the platform still has work to do penetrating these Latin American markets.

Masternodes
The network's features exist on top of a network of masternodes, who operate servers which remain online, performant, and on call at all times, all over the world, so as to guarantee your trades execute immediately, privately and safely. For every 100 thousand Pura you accumulate you can become the masternodes owner. Masternode proprietors also make regular rewards, and each day, a person running one of these masternode receives 15.09 PURA coins daily, as part of its rewards program. This ensures network's reliability, decentralization and democracy. Moreover, since a masternode requires only 100,000 coins out of a total supply of 175 million, there are endless possibilities for emerging markets because there will always be coins for new entrants. Owning a Masternode is a convenient way to get pure passive income. One more thing worth noting is that masternodes help run important features such as InstaPay and PrivatePay.
PrivatePay and InstaPay
As I already said, Pura works like its big brother, Dash, and the masternodes offer similar features. PrivatePay feature allows you to keep all your data secrete on the platform, including history, financial and balance information. Instead of your coins going directly to the recipient, they first go to a masternode, who then begins trading the coins around to obfuscate the history of the coins, and then eventually sends your coins to the intended recipient.
InstaPay feature is similar to Dash's InstantPay. InstaPay feature allows users to quit the queue and transact in under one second, and is especially useful for merchants who don't want people waiting around for blocks to be mined. Rather than wait for confirmation on the blockchain, InstaPay feature is the processing of sending coins to a masternode who locks the funds in order to prevent double spending. The masternode provides confirmation within seconds that the transaction locked in and then eventually adds the transaction to the blockchain.
Merchant Network
As I already said, Pura rewards its miners and masternodes. However, that's not all. The team behind Pura has prioritized incentivizing store owners to accept their digital token and they call it "Proof of Acceptance." As of February 1, 2018, they have 58 merchants signed up around the globe, and of those 58 merchants, 10 are located in Austria, 8 in Switzerland, 8 in the US, 8 in Costa Rica, 8 in Ecuador, 6 in Germany, 4 in South Africa, 2 in Thailand, and 1 each in the UK, Russia, Colombia, and Mexico. Merchants that currently accept Visa or Mastercard in their stores have to pay those card companies a fee to accept them. However, with Pura, the merchant who accepts the digital token earns up to 9% back on purchases made in their store using the digital token, and these rewards will go into effect in the Q3 of 2018. It's also important to note that each merchant will also be rewarded by the pool for accepting Pura. You can find more information about the merchant network here.
Mining
Pura mining uses the X11 algorithm, which is the most environmentally friendly among the existing ones in the POW mining model, with block timings on average every 1.5 to 4 minutes. Each block rewards 25.16 Pura. The team developed code to create the "Fair Mining Network Effect," which aims to better distribute mining rewards in the community, and thus spread, grow and reach more individuals. Today, many mining pools are jumping around to different coins based on what coin is the most profitable to mine, which is bad for both network and price stability of the coin. The Pura team is trying to fight the problem, and as a countermeasure, Pura uses a DeltaDiff, an innovative mining difficulty retargeting algorithm. This feature ensures a smoother and fairer adjustment in mining difficulty, which is achieved by adjusting mining difficulty based on a moving average of time taken to find blocks over the last 24 hours. This smoothing eliminates the negative effect caused by miners hopping onto and off of the network based solely on when a coin is easiest to mine.
Similar Coins
Pura is based on Dash's codebase, so it's natural that the most similar coin to Pura is Dash. However, Pura is the only coin that can be considered a social-contribution project, where users can automatically set a percentage of mining profits to be donated to environmental, social, and research cause of their choice. Dash requires 1000 coins to host a masternode. At the time of this writing one Dash costs $302.83 so that is little over 300.000 bucks. As of the current design, there will only be 22 million Dash ever created, with 4666 masternodes locking up a significant portion of the coin supply. This system leaves only 2.9 million Dash on the market currently for speculation / trade. On the other hand, 100,000 PURA are required to deploy a masternode, which will cost you about $25.000 at the time of writing. Pura has a total coin supply of approx 350 million, which means that, a greater proportion of coins can still move around the network.
Coin Supply and Sustainability
There are currently 178 million tokens in circulation, but the PURA limit was set at 350 million. 1550 blocks are mined per day (on average, varies +/-2%). Blocksize of each block mined (on average) is 10.0 PURA, and after the upcoming release, the 10.0 PURA will be released from each block with the following distribution:
Full Masternodes: 5.16 PURA
Miners: 2.0 PURA
PuraPlanet: 1.0 PURA
Proof of Acceptance: 1.0 PURA
Governance: 0.44 PURA
Common Nodes: 0.4 PURA
Pura Team and Partnerships
The team behind Pura consists of more than 20 experts from many different fields, who believe in changing the system for a better and fair future. The team is led by Vincent Fullerton, a software architect, network specialist, high volume payments specialist, and machine learning researcher. He is also a co-founder of Maxima, a company that deals with artificial intelligence.

Just recently, the team formed a partnership with Titanium Blockchain, a leading tech firm that specializes in next generation Internet infrastructure and blockchain services. The union will allow Pura to meet their rapidly increasing technology demands as they near global mass adoption. They have also formed a partnership with BitXatm, a Germany-based digital currency bitcoin ATM and point-of-sale (POS) solution provider. This partnership will allow people to purchase PURA with cash and withdraw crypto in cash. The team is also working on a worldwide PURA Debit Card and worldwide PURA ATMs.
Pura Trading History
The Pura Coin is traded on the market under the name PURA. The PURA coin was placed on the public market on 27 March 2015 as part of an Initial Coin Offer (ICO) and had phenomenal growth in the year 2017 and grew over 900,000%, leaving the token price at around $ 1.05. Due to market-wide correction, the PURA coin is currently trading significantly below its recent moving averages and the vast majority of blocks currently have no transactions. Currently, the token price is $ 0.246506 and the market capitalization is $ 42.74 million.
The daily trading volume amounts to approximately $130,000 and is realized to 98% by the trade between PURA and Bitcoin, while the remaining 2% are generated by the trading of PURA and Ethereum.
How to Buy and Store Pura?
You can currently trade for Pura on Kucoin, CoinExchange, Cryptopia, and C-CEX.
You can store coins in the Pura Aurora wallet, which is integrated into the new ecosystem which updates with new features automatically and doesn't require any hard forks. The wallet is available for download here.
Conclusion
Initiated back in 2016, Pura is a coin clearly still in its infancy, but it's definitely one of the fastest growing virtual currencies in the world. Pura addresses several key problems in the crypto world, so it could be the next big then when it comes to decentralized currencies. First, Pura allows you to transact with anyone, anytime and anywhere globally, and users can quit the queue and transact in under one second using the InstaPay feature. Second, the currency is not controlled by any central government or banking authority, which is amazing feature in a time of increasing government surveillance. And finally, Pura is the world's first environmental and social conscious crypto. Also, it directly funds transparent, sustainable, environmental, blockchain-tracked and social projects worldwide. Pura protects our planet by being the world's first socially and environmentally conscious crypto and their DAO (decentralized autonomous organization) for the common good is an extremely interesting experiment into the efficacy of decentralized charities.
Useful Links

CaptainAltcoin's writers and guest post authors may or may not have a vested interest in any of the mentioned projects and businesses. None of the content on CaptainAltcoin is investment advice nor is it a replacement for advice from a certified financial planner. The views expressed in this article are those of the author and do not necessarily reflect the official policy or position of CaptainAltcoin.com