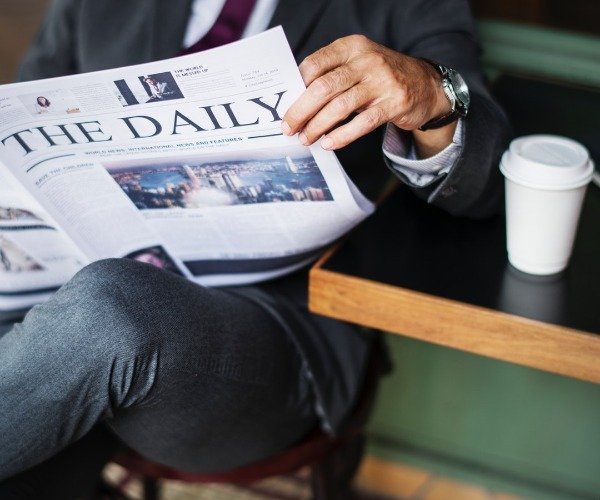 You know what is a similarity between oceans and crypto market? Oceans are full of garbage, so is the crypto market. Sea of garbage coins is getting cleaned, mostly thanks to the fear of regulatory retaliation for their unregistered token sales which equate to unregistered security selling in the eyes of authorities. However, as the worthless tokens get uprooted, those that hole up this winter and stay afloat to greet the spring are worth looking at in this article.
ICON signs another strategic partnership
ICON, a token project also known as "Korean Ethereum",expanded the impressive lineup of strategic partnerships it has by joining forces with another company today.
This time they teamed up with LayerX, a Japanese blockchain consulting firm, whose CEO Yoshinori Fukushima signed an MOU with the ICON team. LayerX was founded this August and they market themselves as "Japan's leading blockchain company that provides blockchain related services, including services such as integration for enterprise, smart contract audit, consultingand R&D." With the help of LayerX's services, ICON intends to expand its Japanese and global blockchain community and improve the overall security of its network.
The partnership will look to bring new hackathons, demo days, and conferences focused on increasing the adoption of SCORE, ICON's smart contract implementation environment. LayerX will also work with ICX Station (a global ICON accelerator program) to provide code audits for the platform and its dapps.
Yoshinori Fukushima, CEO of LayerX said, "LayerX is very excited to form a partnership with the ICON Foundation, which has achieved an impressive track record in the blockchain industry. ICON's core engine, 'loopchain', has been used to develop a blockchain authentication system, and is already adopted by major securities firms and insurance industry. We expect it to be utilized in Japan as well, and we will support ICON's activities in Japan on the technical front."
J.H. Kim, council member of the ICON Foundation, said "ICON Foundation is pleased to cooperate with LayerX, a leading company with technological capabilities in Japan." He added, "Through our partnership with LayerX, we expect various ICON DApp services to further expand their global presence based on the linkage between public blockchain and enterprise blockchain in the future."
Brave Browser joins AdLedger
Cryptocurrency-based internet browser Brave joined forces with AdLedger, a non-profit research and development consortium focused on building and implementing blockchain standards for digital advertising. Brave itself is a project focused on privacy and ad-free browsing experience and as such is expected to feel right at home as a part of this collective.
Read our comparison of Brave vs Firefox 2019 & 2020.
"AdLedger is uniting the most forward-thinking companies in the digital space, and working together will ensure a sustainable ecosystem for the future of the internet," said Christiana Cacciapuoti, Executive Director at AdLedger. "Through collaboration, partnerships and proof-of-concepts, we are reimagining and redefining what we know as the world-wide-web."
"Brave is revolutionizing the future of web browsing," explained Adam Helfgott, CEO at MadHive and founding member of AdLedger. "And they will be an influential voice within the AdLedger consortium, which is ensuring a prosperous future for the digital landscape."
AdLedger consortium consists of advertisers, agencies, publishers, and technology providers such as Publicis, Omnicom, IPG Reprise Digital, GroupM, MadHive, Coindesk, Meredith, TEGNA, IBM and more than 50 other influential companies in the advertising industry.
Ark project update: what's next?
After two full weeks of the new Core v2 software functioning almost without a hitch, the team felt confident enough to release a blog post explaining their further intentions with Ark. The base has been set and the developers plan on churning out several new updates in the near future. The team will use a so called Semver model of rolling out updates, with patches and minor upgrades set to follow the major 2.0.0 release.
Initial 2.1.0 minor update will bring migration from JavaScript to TypeScript. TS is a much more strict language which allows for "tighter" coding and for a wider diversity of coders to get involved in the coding process. This update is in its "final stages".
2.2.0 is expected to bring infrastructure improvements for AIP 11 and AIP 18. This will include increasing the VendorField to 256 bytes to open more use cases and possibilities to take the full advantage of Ark's SmartBridge approach. The p2p side will become more serialized as nodes are expected to communicate by sending serialized buffers of transactions and blocks.
2.3.0 introduces the AIP 11, or Ark improvement protocol; this'll introduce new transaction types designed to increase the flexibility and usability of the ecosystem. Transaction types in question will include timelock, multipayment, delegate resignation and IPFS. It also introduces AIP 18, aka multisignature protocol.
2.4.0 will bring Core CLI/Core app via yarn global and turn the software into an npm module that can be installed globally.
2.5.0 will signal the end of support for v1 of the API/RPC andshould come around mid-2019.
ARK will continue releasing these updates on a similarschedule (2.6.0, 2.7.0, 2.8.0, 2.9.0) before ARK Core 3.0.0 signals the end ofthe v2 upgrade cycle and brings a refractored plugin system. ArkVM will bedeveloped alongside the Core and both of those cycles are expected to be doneby the end of 2019. Read the full Ark post-v2 roadmap here.
Coinbase Pro adds 4 new tokens
Popular cryptocurrency exchange Coinbase continued its expansionist policy by introducing 4 new cryptocurrencies to its trading-focused offshoot Coinbase Pro. Following their previous additions of several ERC-20 tokens, the exchange announced support for DAI (DAI), Golem (GNT), Maker (MKR), and Zilliqa (ZIL).
Citing the "relative ease" of integrating these tokens to their existing infrastructure as the reason they were added, Coinbase confirmed their intention to add more ERC-20 tokens in the future. Support for GNT and DAI will initially be available for Coinbase Pro users in the US (excluding NY), the UK, EU, Canada, Singapore and Australia. MKR and ZIL will not be available to customers in the US, but will be tradable in the UK, EU, Canada, Singapore and Australia.
For now, the support is only limited for the trading of these cryptocurrencies. Users looking to take advantage of smart contract functionalities of the tokens (for example engaging in MKR governance, using GNT to submit rendering tasks to Golem betanet or exit DAI positions in case of global settlement triggering) will need to move their assets off of their Coinbase Pro account to do so.
As always, the launch will come on 4 stages:
Transfer-only. At some point after 11:45am PT on Tuesday, December 18, customers in applicable regions will be able to transfer DAI, GNT, MKR, and ZIL into their Coinbase Pro account. Customers will not yet be able to place orders and no orders will be filled on these order books. Order books will be in transfer-only mode for at least 12 hours.
Post-only. In the second stage, customers can post limit orders but there will be no matches (completed orders). Order books will be in post-only mode for a minimum of one minute.
Limit-only. In the third stage, limit orders will start matching but customers are unable to submit market orders. Order books will be in limit-only mode for a minimum of ten minutes.
Full trading. In the final stage the exchange may choose to leave the order book in limit-only mode or may make full trading services available, including limit, market, and stop orders.

CaptainAltcoin's writers and guest post authors may or may not have a vested interest in any of the mentioned projects and businesses. None of the content on CaptainAltcoin is investment advice nor is it a replacement for advice from a certified financial planner. The views expressed in this article are those of the author and do not necessarily reflect the official policy or position of CaptainAltcoin.com