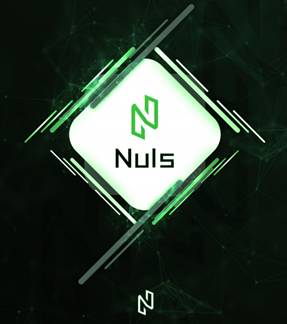 NULS is a blockchain with a modular based architecture enabling customizable modules and sub-chain operability. Its two-part design is the microkernel and the functional modules. The microkernel provides the underlying mechanisms for the network while the functional modules are the compartmentalized features of the blockchain. They have been built with the goal to maintain the well-known programming practice of high cohesion and low coupling. They also adopt the hot pluggable principle allowing modules to be added or removed during operation.
Basically, it is a global blockchain open-source project with customizable infrastructure. The NULS blockchain provides smart contract, multi-chain mechanism and cross-chain consensus. The decentralized nature of NULS is in creating a business model that bridges the gap of trust in using the technology as well allows users to customize their chain to fit with their needs. The simplicity of implementation comes from the architectural design of NULS where complex concepts such as cryptography, consensus mechanisms and storage methods are abstracted away from the developer and they need only to be concerned with what they want to build that is within their skillset.
NULS was created not only to solve the real world problems, but also to make developer's life easier, to enable customized modules that suit the developer's needs and not constrain the possibilities of what can potentially be built. It is also promoting commercial use of blockchain technology.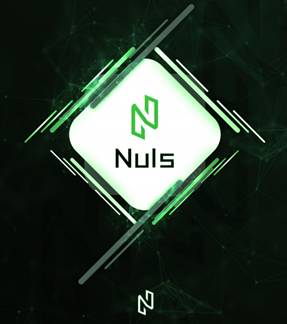 The Mission of NULS
Team behind NULS has identified several problems that create problems for growth and development of blockchain. Due to the high demand for developers, they are able to charge extra money for their services due to the simple economic function of demand exceeding supply. For the problem to be solved it will take some time, as more and more people from IT sector learn and understand the blockchain technology. Only completely trustworthy chains will be of interest for businesses. NULS plans to bring trustworthy solutions to these issues.
First of all, NULS' learning curve for development has been reduced by hiding some of the complexity from the developer and offering a simple programmable environment that helps developers with less experience. While at the same time offering extendibility for experienced developers.
Secondly, NULS blockchain is adaptable to numerous application scenarios. The developer can take advantage of the infrastructural support in the application layer which is included in the platform. Developers can use the modular parts such as the multi-chain system and smart contracts to perform basic tasks.
Thirdly, NULS will use parallel expansion technology via the multi-chain system which will enable millions of transactions per second processed. NULS understands the importance of performance and the limitations of the current blockchains and is very committed in solving all the issues for widespread adoption.
NULS Economic Model
The token of NULS will be used to promote the entire ecosystem. It will be used to support NULS based applications, pay for application costs, perform exchange for sub-chain digital assets, and support NULS development, reward miners and pay transaction fees.
The issuance of NULS is divided into 4 parts.
–       Airdrop 40% of the tokens will be airdropped (40 million) to owners of the ERC20 placeholder token.
–       Development Funding 20% of the total tokens (20 million) will go towards continued development. Once the main net is live, these tokens will be unlocked at the rate of 5% (1 million) per month over the course of 20 months.
–       Community Funding 20% of the tokens (20 million) will be allocated for building the community, and no more than 4 million tokens will ever be used per year.
–       Business Cooperation 20% of the tokens (20 million) will be used for business partnerships and to support high quality NULS based third party projects. No more than 4 million tokens will ever be used per year.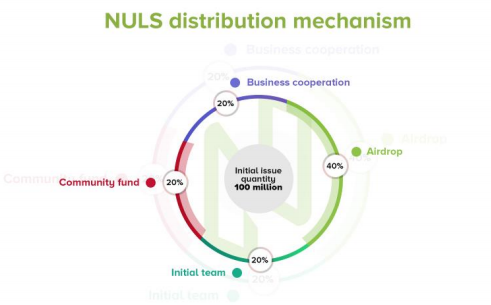 5 million NULS will be created through the Proof of Credit (POC) consensus each year to reward miners and secure the network. Initial supply of NULS tokens will be 100 million.
Sub-chain Operation
In order to create a healthy ecosystem, all NULS' sub-chains are required to pay a certain amount of NULS tokens (amount decided in the future). The purpose of this is to certify that the sub-chain is indeed a sub-chain of NULS. The amount that would be required to be paid will be adjusted over time in relation to the current price so that it always remains within a reasonable range and it will be determined by community votes.
Sub-chain Based Currency and Intelligent Exchange
The token used on the main-chain is NULS and all sub-chains will be able to support their own basic token. This will be considered as a NULS' asset and the sub-chain can easily issue these contract tokens known as IOU assets. The NULS system will provide the conversion of NULS tokens for smart assets and vice-versa. If a sub-chain chooses to issue smart assets, a certain amount of NULS will need to be paid. When the smart assets have been created, the user will set an initial ratio for the smart asset and the NULS token. A NULS capital pool and smart asset pool will also be automatically generated and the ratio will be fixed for conversion but influenced by market values. If the value of the smart assets on the sub-chain rises, then the NULS capital pool will require more NULS to support this appreciation in value. As more quality subchain projects work with NULS, this will in turn appreciate the value of NULS.
Consensus Mechanism – Proof of Credit (POC)
NULS blockchain as a main chain will use Proof of Credit consensus mechanism. Sub-chains are able to replace core functional modules in the consensus mechanism. The user can set the rules for their sub-chain and customize them to their needs.
Proof of Credit (POC) protocol is the first of its kind designed by the NULS team. It works like Proof of Stake where a certain number of tokens will need to be locked before the user can run a node on the network. This exact amount has yet to be decided and the community will vote on it. When a user wants to stop running a node, they can immediately unlock their tokens.
NULS Team
NULS team has a huge experience and know-how in blockchain technology with shared purpose and philosophical ideology that helped them create a blockchain with the aim to increase the trust in the blockchain technology.
Jason Zhang, founder and lead developer at NULS, has over 7 years of experience in the programming field. Jason has 6 years' experience in the banking security sector and has designed security systems for dozens of Banks in China. He is familiar with nearly all cryptographic algorithms, PKI Standards and PKCS standards. He has worked for KeYou which is partnered with most of the Chinese Banks having over 200+ employees. Jason was in charge of the Treasury Payments Security, Smart Card (EMV) Security, Mobile Banking Device Security and contributed in PC Banking Security. He has also worked on Cross-border payments in which 17 banks in China participated in developing. Now Jason is the Lead Developer for the NULS project.
Lily Wang, Co-Founder & COO, was working for Chongqing TV & Science Educational Channel and also Weijingtong which provides the Chinese community with daily news. She is Co-Initiator of NULS. She is proficient in negotiation and strategizing. Her main focus is creating a multilateral cooperation with all nations. Lily is dedicated in promoting the construction of the NULS community and business affairs to excel NULS and spread it across the world.
Reaper Ran, Co-Founder & Community Leader, has been studying blockchain technology since 2013. Reaper has a very in-depth knowledge of community operations working and building in various communities such as BitShares community in which he was well known in the community and was on the NEO community board. Reaper is in charge of community operations and affairs of the NULS project. His main goal is to maintain the NULS community.
Trading NULS
NULS reached its all-time high price on January 10, 2018 when it was $7.99 with market capitalization of over $319 million and daily trading volume of more than $25.6 million. Since January, the price has been steadily declining as the most cryptocurrency prices.
Where to buy NULS
NULS can be traded at exchanges such as Binance, Bit-Z, Okex, QBTC, CoinBene, KuCoin and OTCBTC. Highest liquidity can be found at Binance in trading pair NULS/BTC taking more than 45 percent of total daily trading volume.
Final Words
NULS focus is on the interoperability, that all blockchains can talk to each other and get a greater ecosystem with aim to break the technical barriers of blockchain. NULS will try to reduce the cost of development by providing less experienced users with simple programmable environment.
With their mission of making trust simpler, NULS will close the gap between businesses and blockchain adoption. The scarcity of talented developers in the blockchain industry will continue to be the main issue of blockchain growth. NULS gives the solution to this problem with the development of an ecosystem that will greatly benefit developers, businesses and supporters of the project.

CaptainAltcoin's writers and guest post authors may or may not have a vested interest in any of the mentioned projects and businesses. None of the content on CaptainAltcoin is investment advice nor is it a replacement for advice from a certified financial planner. The views expressed in this article are those of the author and do not necessarily reflect the official policy or position of CaptainAltcoin.com