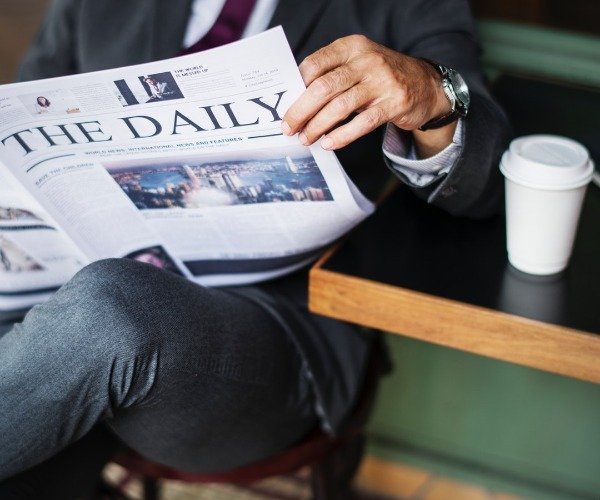 Scam is the name of the day as we bring you updates on projects that recently ruined their credibilites with shady, criminal dealings. To avoid being complete negative nancies, we found a couple of positive stories which detail how blockchain might help improve our everyday lives in the near future. Check out all of that in detail below:
Reddit user goes deep into a $60 million scam, reveals disturbing details
A thread was posted on Reddit today detailing how the network of scammers that was behind ACChain and Puyin Coin (projects that took more than $60 million from their ICO investors) is still alive and kicking and running similar ICO scams.
Apparently Puyin Coin took most of the heat, with several arrests being made and project's key people going into hiding. Some ACChain project members decided to stand their ground and defend their endeavors and have even started up new ICO ventures. The post focuses on individuals named Genevieve Leveille and Serena Yin, with the former being active on social media and even publishing an article which defended the ACChain as a legitimate project (even in the face of Puyin connections and the overall lack of transparency/progress of the project). Leveille also bragged about collecting $23 million for a new venture called Biolifechain.io, which the poster feels was just a money laundering scheme designed to clean the funds that were taken during ACChain/Puyin ICO's.
---
Check out the review of Cobinhood platform.
---
Leveille, Yin and a group of their supporters (being investigated now and soon to be named and shamed) are apparently starting and participating in at least 9 other similar ICO endeavors. The poster (a former ACChain ICO investor) delivers interesting information regarding these individuals and their projects, detailing how they moved the stolen money and even pointing out details which suggest that this might be doing of a massive organized criminal organization. You can read the complete thread here.
New updates on Oyster Pearl exit scam
The recent Oyster Pearl debacle just got a bit more interesting. Bruno Block, the anonymous developer who took advantage of a function built in the PRL smart contract and re-started the project's ICO, sent himself 3 million PRL, and market sold them on Kucoin, more information came out about the entire fiasco today.
After the "Oyster Announcements" Telegram channel confirmed that Bruno sent a transaction of 100 ETH to Oyster Pearl's Dual Sig wallet in an attempt to make it look like the team was involved in the scam, Bruno Block himself posted an "explanation" of why exactly he did what he did a couple of days ago.
His response was full of negative words for the project's higher-ups who he accused of either being lazy, not letting him hire enough developers or in cahoots with VC's and insider traders. He had a special gripe with PRL getting listed on Binance which made the price of the token skyrocket from 4c to 26c; Bruno felt this was a result of insider trading and considered this price inflated way beyond the token's actual value.
All of this was why he decided to restart the ICO and "dump" those tokens on the VC's and PRL's CFO, before they got a chance to dump on him. Interestingly enough he forgot that in the process he dumped on hundreds, if not thousands of community members and holders as well.
Bruno then went on a tirade against the world of crypto, calling it a giant Ponzi scheme and advising everyone to get out of it for the time being. He further added that he fired the project's CFO, withdrew the Binance/Kucoin listings and will be continuing the PRL development on his own. Confirming his intention to focus on growing the PRL price by developing utility for it, he said that he might even reveal his actual identity in the upcoming days.
The full story can be found here and one of our own writers covered it here as well. Bruno later dumped Telegram chat logs which revealed that some of what he described above might have been true. Still, not a single entity involved in this entire fiasco looks good right now and the future of PRL has definitely been brought into question.
Quorum project to tokenize gold bars
JPMorgan Chase, an American banking establishment, has created a project called Quorum that will utilize the blockchain technology to tokenize gold bars.
Quorum's blockchain is an enterprise version of Ethereum adapted to bring privacy and performance to financial services industry and will now be utilized to create crypto assets backed by gold.
The "tokenization" of assets will be made possible thanks to blockchain, opening up a new world of fractionalized ownership and derivatives markets.
Utilizing the blockchain will allow for peer-to-peer asset trading without the need for intermediaries like a broker or an exchange, which reduces both the risks and the costs of trading.
JP Morgan's New York-based head of blockchain initiatives, Umar Farooq explained how the tokenization of gold and similar assets works:
"There are people outside our firm using Quorum to tokenize gold, for instance. They wrap a gold bar into a tamper-proof case electronically tagged, and they can track the gold bar from the mine to end point – with the use case being, if you know it's a socially responsible mine, someone will be willing to pay a higher spread on that gold versus if you don't know where it comes from. Diamonds is another example."
Tokenizing these assets could also allow ownership to be fractionalized, so high-cost items could in the future be held by a wider range of investors and could be transferred without having to move actual money.
World's plastic crisis could be solved with the help of blockchain
Plastic, as much as it has brought our civilization forward, has brought us back in terms of environmental protection and care. Our waters are filled with plastic debris which usually takes from 100-1000 years to dissolve naturally.
A 2015 report by Ocean Conservancy and the McKinsey Center for Business and Environment suggested that China, Thailand, Indonesia, the Philippines and Vietnam are cumulatively responsible for over 55 percent of the plastic waste that finds its way into the ocean. This report suggests that raising plastic collection and recycling rates in the mentioned five countries to 80 percent would cut the global ocean plastics leakage rate by 23 percent.
In an effort to tackle this problem, Household supplies multinational SC Johnson has announced a partnership with Plastic Bank, an Indonesian start-up which currently operates a custom cryptocurrency solution based on IBM's Hyperledger Fabric which connects plastic waste collectors with companies that buy plastic waste and recycle it. Plastic bank awards the collectors with digital tokens instead of cash in an effort to battle issues that come with these people being paid in cash (lack of liquidity and potential for robbery being among the biggest ones).
SC Johnson will allow Plastic Bank to scale its operations on a much higher level than before. First collection center will be opened in October 2019. The joint venture will, besides incentivizing removal of plastic leakage, provide a platform for education and learning which will teach the Indonesian communities about the dangers of plastic pollution and advantages of recycling.

CaptainAltcoin's writers and guest post authors may or may not have a vested interest in any of the mentioned projects and businesses. None of the content on CaptainAltcoin is investment advice nor is it a replacement for advice from a certified financial planner. The views expressed in this article are those of the author and do not necessarily reflect the official policy or position of CaptainAltcoin.com