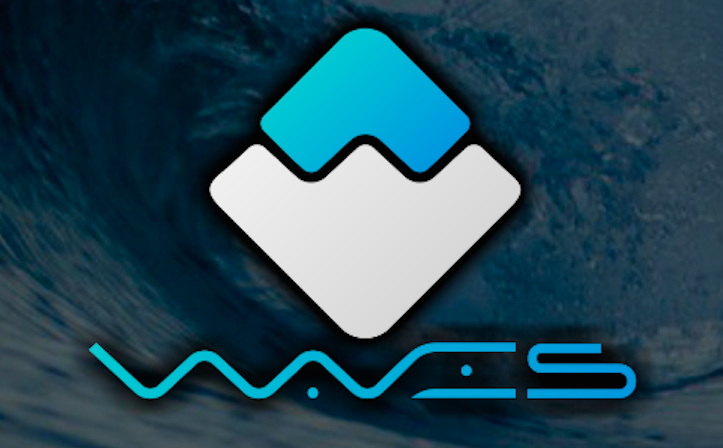 Waves, the project founded in 2016 by Alexander Ivanov, held the second biggest crowdsale in blockchain history which managed to collect 29634 Bitcoin at the time. Over 20 thousand of those are apparently still owned by the Waves company and will be invested into further project development. It seems they are putting those funds into a good use as we heard great news from the Waves camp this today.
Waves Mainnet is about to get a new functionality and this is a big one: smart assets.
Smart assets are unique virtual currency tokens that may represent a tangible real-world asset, or a non-tangible ownership that can be purchased, sold, or exchanged as defined by the rules of a script on the Waves blockchain network.
In simple words, Smart assets are assets with an attached script which validates every transaction within that asset.
After the successful launch of Smart Accounts, we are now releasing Smart Assets on TestNet. Once these have been audited by the community and we are satisfied they act as intended, we will launch this new functionality on Waves MainNet.
The article goes on into more detail how these smart assets work and draws a comparison to the Ethereum blockchain:
"One of the key features of the Waves platform is easy token creation. Unlike Ethereum, tokens are not smart contracts. They are supported at the core level and require no programming experience to issue. Smart Asset functionality adds another layer of operations to Waves tokens, making them both enormously flexible and straightforward to use — a unique combination. "
Potential use cases are endless
Every time we speak about smart assets on blockchain, gaming industry is the first thing that comes to mind – gamers would love to be able to trade those gaming avatars and tokens for real-world value. And considering how much blockchain projects put emphasis on this, it seems that such future of gaming is inevitable.
Game developers have shown particular interest in tokenisation for in-game economies. Using Smart Assets, it would be possible for a game developer to create an asset that can only be owned by a player with certain attributes — for example, a sword that could only be used when a certain skill level is reached. Trade of these items could also be restricted to the native in-game currency, to help mitigate the effects of the black economy around digital game tokens, and through use of whitelisting.
This is of course only on of the numerous potential use cases of smart assets on the blockchain. As we already covered while writing about Ravencoin and their asset layers – people are already coming up with crazy ideas of what can be tokenized on blockchain: from YT channels, to land areas to even ourselves and our skills.

CaptainAltcoin's writers and guest post authors may or may not have a vested interest in any of the mentioned projects and businesses. None of the content on CaptainAltcoin is investment advice nor is it a replacement for advice from a certified financial planner. The views expressed in this article are those of the author and do not necessarily reflect the official policy or position of CaptainAltcoin.com