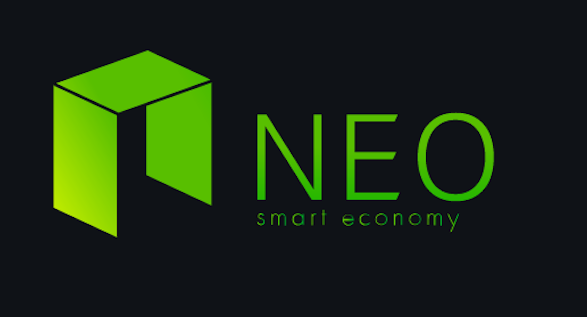 NEO's price action in the last couple of weeks was decent.Starting August off with $30.21/391258 satoshi, the price bottomed out at $14.57/238858 satoshi on the 14th. Since then it has been somewhat of a sideways ride for the currency with a small breakout happening on September 5th, when we saw one NEO being sold for $24.63/334829 satoshi. The breakout was soon annulled as NEO went back to ranging around $18 in the last week or so.
Currently you can purchase NEO for the price of $17.88 USD (-1.71% drop in the last 24 hours)
0.00277433 BTC (-0.76% drop in the last 24 hours). Daily trade volume is relatively impressive at 9,066 BTC, with 30% of it coming from Binance. With a market cap of $1,161,994,160, NEO is currently the 14th most valuable cryptocurrency on the market.
Trader Block-Head analyzed the technicals of NEO:

"Increased activity on NEO suggests that buyers are accumulating positions in anticipation of a breakout move to the upside.
Accumulation at support at .002730
Stoch RSI is OVERSOLD"
He also noticed a couple of bullish patterns on the 4H and 1H chart. To see those and his entry/target prices, go to his analysis here. Naturally, this move stays active only if Bitcoin decides to not plummet into the ground; otherwise we are in for the alts dropping as well.
NEO updates haven't been lacking as of late. The project recently launched a Creative Design Competition whose theme is "Smart Economy". The competition will let creative people submit their ideas regarding NEO website design and NEO icon design and will award the most creative ones with "up to $30,000 in GAS". The deadline to submit designs expires on October 14th and will be followed up by a review period (October 15th-October 21st), with the winners being announced on 22nd.
NewEconoLabs, a development community responsible for the NEO.GAME competition and the decentralized domain name service, NEO Name Service, released a bi-weekly report for the end of August. Developer bounty program, NEL blockchain browser, NEL wallet, tools development, NEODUN, CryptoGladiator and NEO.GAME development competition updates were made and presented to the general public. NEL also announced a strategic partnership with the Trinity wallet, which will (as part of the partnership) integrate NEO Name Service tokens. Trinity wallet already supports NEO storing and sending. As a cherry on top of the partnership, Trinity has confirmed its intention to work with NEL on bringing the NEO gaming ecosystem to life.
---
?Read here about best NEO and GAS wallets.
---
NEO ecosystem has been rather active as well. Aphelion launched an iOS wallet which offers "real-time trading chart data, customizable address book and complete NEP-5 token integration." PikcioChain updated its own wallet, bringing improvements to know your customer (KYC) process, contacts, chat, and wallet management functionality. The wallet updating front was closed by APEX, whose latest wallet software includes a rewards module that will enable "various types of reward-type campaigns surrounding the APEX Network ecosystem," including the second wave of the KRATOS One Special Node Program.
Trinity launched its ETH-based state channels and simple node deployment registration. New Kind of Network (NKN) announced the release of TestNet v0.3 Lemur, a "key milestone in technical development" for the project. NKN also held a  Hackathon where three different teams used NKN's software development kit (SDK) to create dApps, with the NKN Segment Transmission Protocol highlighted as a standout submission. DeepBrain Chain announced the launch of its DeepToken Exchange.
Switcheo, the smart contract-based decentralized exchange on NEO, recently posted its 22nd weekly round-up which announced ERC-20 integration and an upgraded trading interface. Finally, QLC Chain conferment they will be showcasing its Private Communication Service during the Consensus Singapore on September 19th-20th. The Private Communication Service aims to target the "secure communication" market, which will include a blockchain-based private router and private messenger application.
NEO has been dedicated to expanding their influence and reach all over the world. Da Hongfei, project's founder and CEO, gave a keynote speech about "Blockchain & Smart Economy". On September 9th, NEO Global Development (NGD) and NewEconoLabs (NEL) hosted the third NEO Blockchain Open Class in Shanghai. The NEO Blockchain Open Class series is an educational event which looks to promote required technical skill sets for blockchain development. Naturally, it is specifically centered on NEO and its own development space.
Regarding future events, NEO Global Capital (NGC) will host its first meet up in Boston, on September 15th. The event will feature speakers from blockchain projects that have received investment from NGC. NEO community meet up will be held in Singapore on September 19th. On the 22nd people can look forward to the Neo Blockchain Challenge which will be held in Chengdu, China.
With an ever-evolving base project and a growing ecosystem, "The Chinese Ethereum" looks to be well on its way to replicate the achievements of its western role model. It remains to be seen if this will be enough to gain significant market share and possibly become the no.1 smart contract platform in the world.

CaptainAltcoin's writers and guest post authors may or may not have a vested interest in any of the mentioned projects and businesses. None of the content on CaptainAltcoin is investment advice nor is it a replacement for advice from a certified financial planner. The views expressed in this article are those of the author and do not necessarily reflect the official policy or position of CaptainAltcoin.com