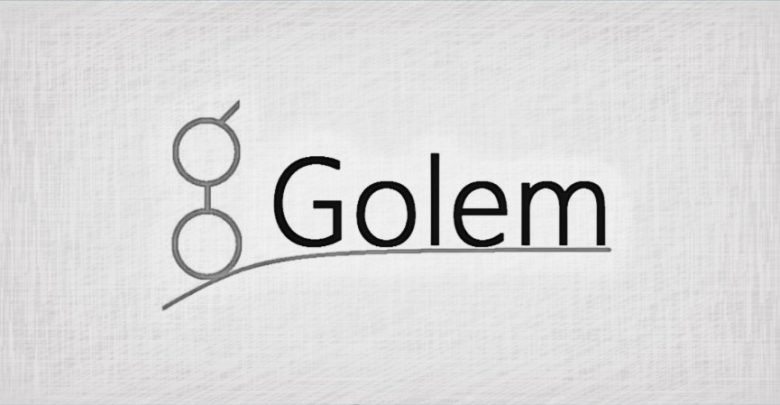 It's been a while since we revisited Golem as there was very little reason to do so, at least pricewise. After peaking at $0.3922/5906 satoshi on July 3rd, the coin has been on a downward path ever since. July lows were reached on the 31st, when you were able to purchase one GNT for $0.2685/3477 satoshi. This price was a far cry of those $5 McAfee famously predicted GNT will be at by the end of July.
---
Here is our Golem Price Prediction for 2019 and Beyond
---
August started off on a similar note as the currency trickled down towards $0.1237/2047 satoshi, where it sat on the 14th. Since then, the movement remained mostly sideways and in any given bull market the graph would likely motivate you to invest in Golem. As things stand, one GNT token is worth $0.144210 USD (6.45% drop in the last 24 hours)/2239 satoshi (3.06% drop in the last 24 hours). Daily trade volume is very low, sitting at 325.10 BTC. With a market cap of $138,332,442, Golem is currently the 49th most valuable cryptocurrency on the market.
[vcw-full-card symbol="gnt" color="black" currency1="USD" currency2="BTC" currency3="ETH" url="" target="_self"]
TA of Golem was originally done by Avalontrading:

"Falling wedge reversal pattern of technical analysis, which manifests itself in a descending wave-like motion, the amplitude of which decreases.
 A falling wedge is formed at the points of tangency to two straight lines that form an angle looking right downwards. The imaginary angle is the descending wedge. It is important to answer that to each straight the price should touch at least twice.
Exit from the falling wedge will help to test the resistance level on Fibonacci 78.6.
All moving averages for long periods on sale.
MACD ready to start rising."
The peer-to-peer global computing power sharing network has previously released its updated mid-term roadmap which gave us a clearer idea of what their plans for the next 12 months are. The release was followed up with a Brass Golem Beta 0.17.0 announcement which we already covered. For a while since, it has been a peaceful ride for the project, looking to iron out the software kinks and increase the beta adoption.
---
?Read our guide on top cryptocoins to buy in 2018.
---
Blockchain Hub in Warsaw was one place that the Golem team visited after the announcement, where they got a chance to meet other blockchain projects like Ramp Network, Maker DAO and Trivial and speak about the Golem project in front of a crowd of Polish blockchain enthusiasts. They also were a part of ETHIndia's hackathlon, where they supported up and coming developers and shared various positive experiences. They visited the third gathering of Ethereum Magicians, which they praised as an important community initiative. And they plan on being a part of the upcoming ETHBerlin hackathlon which will be held from September 7-9.
Regarding their development efforts, the team was recently commended by the Santiment project, which ranked Golem as the 5th most active GitHub contributor when it comes to shipping out new code.
In case anyone is wondering, this is how we define Dev Activity: https://t.co/vWQCE4r4pv

Keep up the great work everyone!

— Santiment (@santimentfeed) August 22, 2018
Magdalena Stasiewicz, one of Golem project's developers, recently released an essay titled "Verification of rendering results in Blender. A not so short story about nondeterminism and machine learning". The publication digs deep into how Golem plans to ensure that computing tasks on its network aren't shoddily done; you can read the full essay here.
However, Golem has gotten itself into some hot waters lately as a security vulnerability that could affect several crypto projects was discovered a couple of days ago. The so called Foreshadow vulnerability impacts all Intel's Software Guard Extensions (SGX) enclaves, a special, supposedly extra-secure region of chip often used for storing sensitive data. This enclave is supposed to be safe but several researchers managed to find a way of accessing and stealing information from it.
---
?Read: Top Cryptocurrency Exchanges for buying coins in 2018
---
The vulnerability isn't an issue with the Golem product itself but rather an outside problem that could still have negative implications, especially for a project that deals in "decentralized computing". Golem have confirmed multiple times that they are looking into the potential implications of this vulnerability.
https://twitter.com/golemproject/status/1029646989724667906
A Reddit community member mariapaulafn also reassured the Golem fans recently regarding this topic:
"We are being cautious on publishing information, as we are considering every aspect of this vuln to provide a fair assessment. What we can say is that even if it is a critical issue – this has been well studied and there are solutions, and it won't stop our development."
So while the project's roadmap is a bit vague and lacks set dates (which some might see as a negative), Golem team are showing a strong dedication to work and getting things done. Developments, merges and updates are being released almost daily. There are some issues with the 0.17.0 interface that the team has vowed to fix in the near future. Perhaps this is an issue of being understaffed but as the team grows this will hopefully be mitigated as well. Nevertheless, the team is about a month in its beta and is facing some issues that are common for similar projects in this stage of development.
For now, the community will be keeping a close eye on further updates and will look forward to September 12th, when the team promised to hold an AMA. If you are a fan of the project or have a question you'd like to ask, be sure to check out their Reddit page on the mentioned date.

CaptainAltcoin's writers and guest post authors may or may not have a vested interest in any of the mentioned projects and businesses. None of the content on CaptainAltcoin is investment advice nor is it a replacement for advice from a certified financial planner. The views expressed in this article are those of the author and do not necessarily reflect the official policy or position of CaptainAltcoin.com