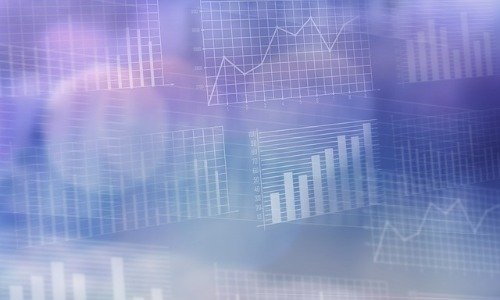 John Mcafee. Chuck Norris of crypto world, is an embodiment of an "out of the box" thinking. After entertaining the crypto community with his ever interesting predictions and shilling of complete shitcoins, John made sure to take measures to save his reproductive organ on time while still "honoring his bet". And he used the technique tech America likes most, outsourcing the dirty work to third world countries.
John McAfee has predicted that Bitcoin will reach a value of $1m by 2020 and that he'll eat his own dinkle if he's wrong.
McAfee had previously pledged to nom-a-knob if it reached half a mill, but the crazy december 2017 acceleration in the value of the cryptocurrency has made him up his game.
When I predicted Bitcoin at $500,000 by the end of 2020, it used a model that predicted $5,000 at the end of 2017. BTC has accelerated much faster than my model assumptions. I now predict Bircoin at $1 million by the end of 2020. I will still eat my dick if wrong.

pic.twitter.com/WVx3E71nyD

— John McAfee (@officialmcafee) November 29, 2017
Back in December though, Mcafee sidestepped his promise by adding additional snag to the story:
If the worst comes and I lose my Bitcoin bet (keep in mind I promised to eat my dick. The cutting it off first was added by the media), I will probably subcontract the task to a relay team of Bangkok prostitutes with instructions to carry out the task slowly, finishing as I exit

— John McAfee (@officialmcafee) December 8, 2018
After being teased by his followers for backtracking on his promise, he added:
"The law in every State is similar: "Debts owed, whether in tangible assets or in service, may legally be fulfilled by agents acting on behalf of the principal".
However, one of his fans told him he still believes in his prediction, to which Mcafee replied that he agrees, while replying to other tweet:
"I will win. And if you don't believe the math, then believe this: Some intuitive spark still surviving the wind gusts of my 73 years of adventures and mysteries – too long to tell – says that this is will be so."
However, beginning 2019, McAfee is back with his original bet: bitcoin will be $1million per token some time in 2020.
Jesus! The media yet again! "By Dec. 31. 2020", is not an exact date. Let's all be clear again: I predicted Bitcoin would reach $1,000,000 before the end of 2020. That is not saying it will hit that price on that date.https://t.co/hfB3zI8mUl

— John McAfee (@officialmcafee) February 22, 2019
People are waking up to the fact that Bitcoin will be $1,000 000. But when? "Someday". "Maybe 5 years". "WIthin a decade". I'm the only one giving you a hard date: Dec 31st, 2020.https://t.co/rst3BcypFz"will-be-1-million-someday-says-jesse-lund-vp-of-blokchain-at-ibm.html

— John McAfee (@officialmcafee) February 22, 2019
So he still believes his prediction is correct but wants to make sure his dinkle is safe? Can you blame him?

CaptainAltcoin's writers and guest post authors may or may not have a vested interest in any of the mentioned projects and businesses. None of the content on CaptainAltcoin is investment advice nor is it a replacement for advice from a certified financial planner. The views expressed in this article are those of the author and do not necessarily reflect the official policy or position of CaptainAltcoin.com