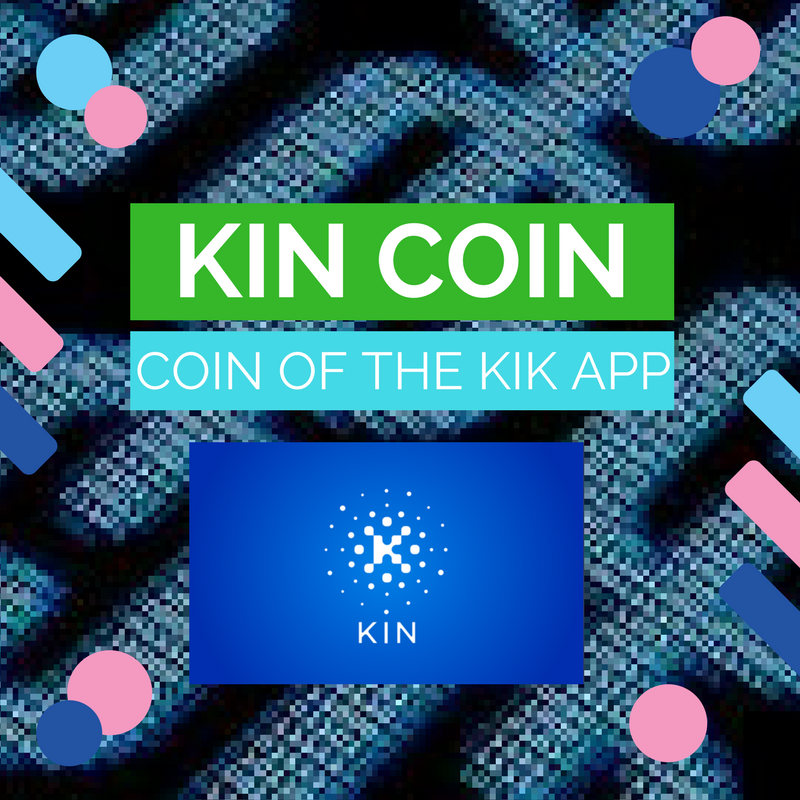 Kin is a cryptocurrency that will be used within the Kik messaging app, which is one of the world's largest chat and social media platforms. Due to the Kik's tangible nature and a large user base (currently has 300 million registered users and 15 million active daily users), this project is considered to be the most viable project of 2018.
Kik and Kin
Ontario, Canada headquartered Kik, is one of the most popular chat apps especially among teens. Kik claims to be the fifth most-searched term in the iOS App Store and their platform connects people and allows them to use chat-based services.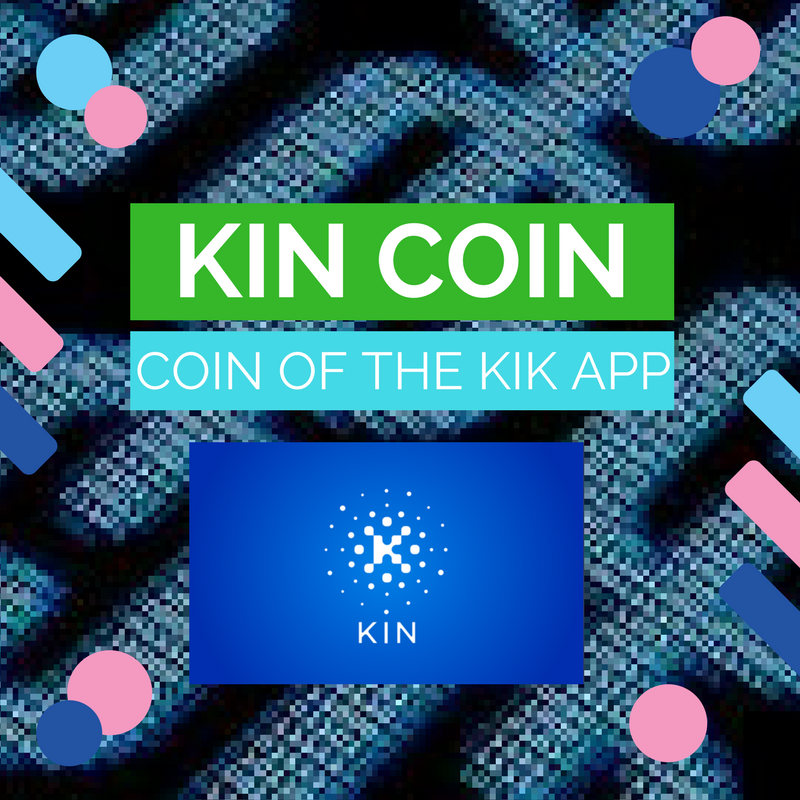 Token sales have boomed in 2017 and ICOs are becoming an increasingly popular way of fundraising. However, Kik is the first established mainstream company to use this funding model instead of traditional venture capital. The Kik ICO raised nearly $100 million including contributions from a private presale.
Kik included Kin – its own cryptocurrency that will serve as a foundation for a decentralized ecosystem of digital services. Kik was inspired by the recent success of Bitcoin and decided it was the right time to announce their cryptocurrency as a part to integrate blockchain with social media. Kik's new cryptocurrency allows it to use an internationalized currency for many transactions, which is a revolutionizing step on their part.
Kik founder and CEO Tod Livingston said that "Kik believes that Kin can bring together a broad group of participants to create an open ecosystem of digital services that prioritizes consumer experience and choice".
Kin Tokens for Users and Developers
Kik aims to use Kin tokens as an incentive for its users and developers and the Kik team will use these coins to drive forth the network. And these coins will actually have monetary value and they will be offered rewards on the app. Developers can earn for creating content and also based on metrics that reward user engagement — such as time-spent within their app or service — to help focus on building things people actually like and use. Users can pay others for providing a live stream and companies could reward users with Kin in exchange for posting about them "or interacting with an experience". Coins will also be offered for doing small tasks such as watching ads, or by interacting with chatbots created by brands and publishers.
The majority of Kin's rewards are dedicated to content developers as the financial incentive and this is to ensure that they are compensated without relying on advertisements (unlike on YouTube, etc). The Kin's algorithm will reflect each service provider's contribution, and the Kin Rewards Engine will issue a daily reward to developers based on a measure of the Kin economy inside of each digital service. The more people use Kin, the more valuable the tokens will become, which means that daily rewards will also increase for the users.
It has a low-risk and high-hype status which means that the coin is likely to be successful, which makes it a good investment opportunity. Kin also stands to become the most successful social currency and it could provide mass exposure of cryptocurrency to everyday people. Kik is especially popular with the kids and teenagers, which means that this project will bring blockchain technology to youth for the first time, which would make blockchain more renowned, common and an everyday phenomenon. This will help the capitalization of Kik.
Kik Platform Points Experiment
Despite being a $1bn unicorn startup with significant engineering resources, some crypto enthusiasts have argued that Kik's Kin is more of an experiment with high stakes involved. However, in the early planning stages of Kin, Kik launched an experiment called "Kik Points" allowing users to earn a traditional currency in the app and Kin has been carefully launched after this successful experiment.
In its experiment, the users completed 253 million offers and spent points earned on the purchase of 74 million worth of goods, and Kik Points, experienced 300,000 average transactions a day or three times the volume as Bitcoin. The transactions reached to 2.6 million transactions in the end, and Kik has only continued to grow over the past 3.5 years.
This proves that Kin coin will become next big thing. Integrating twenty-first century's most innovative technologies – social media and blockchain are likely to increase its returns and I believe those who are investing into it now will earn in fortunes in future.
Kik's Connection Advantage
Kik has raised $50 million from the private sale of its Ethereum token Kin to institutional investors, including Blockchain Capital, Polychain Capital, and Pantera Capital, which are three major companies in blockchain listing, and connections with large exchanges are to list Kin on major exchanges. The announcement is notable as Kin token may well be the first mainstream adoption of a custom cryptocurrency by a well-known company.
Kin Foundation
Kin Foundation is additionally established by Kik and is predicated on the fact that app developers get kin tokens, both from their consumers and from the Kin foundation, and are able to convert that to something else. The foundation will be an independent and non-profit unit and is established to oversee fairness and democracy in the ecosystem. The foundation will operate on Kin Reward Engine and manage the key operational aspects of the community. Kin foundation is on the rise and has grown from $29 million to $950 million since November 5th 2017. Kin Foundation will govern the currency and will circulate a set amount every day for developers, and as more users and developers transact with Kin, the more it will be worth.
Kik aims for a decentralized community in order to ensure that the app remains fair for its users and developers. The Kin Foundation will oversee the transition of the Kin Ecosystem to a fully decentralized model that operates with no assistance from Kik or any other entity, which will ensure that the economy is not monopolized by a few individuals or a giant company.
Kik Plans to Move from Ethereum to Stellar
Kik is currently using Ethereum as its blockchain network, and the fact that it's built on Ethereum means it's subject to Ethereum's scaling problems. This arises due to large user base on Kik, which boasts 300 million registered users and 15 million daily users. Even if 5-10% of Kin coin users will carry out transactions on Ethereum, it would mean 0.75 to 1.5 million daily transactions, which means that Kin was pushing the limits of what Ethereum could handle with its roughly 10,000 users. Ethereum's scaling issues mean it might not be the right solution at the time, because ethereum's blockchain is unable to scale to the level that Kin needs and more users would jam and slow down the blockchain. As I already said, Kik aims to carry out fast, reliable and inexpensive transactions for a lot of people.
Therefore, the company is planning to shift its Kin token network from Ethereum to Stellar, and this has also created a lot of anticipation among its users.
Conclusion
With Kik's wide user base of 15 million monthly active user, large market value, the success of Kik point experiment which saw an average volume of 300,000 transactions per day  during the experiment during the period from 2014 to 2016, and a possibility to move onto Stellar blockchain, the future for Kin coin seems bright. The value per coin is low currently (Kin current price is 0.000279 USD). However, based on many forecasts, a long-term increase is expected and it seems like the right time for the investment to make profits in the future.

CaptainAltcoin's writers and guest post authors may or may not have a vested interest in any of the mentioned projects and businesses. None of the content on CaptainAltcoin is investment advice nor is it a replacement for advice from a certified financial planner. The views expressed in this article are those of the author and do not necessarily reflect the official policy or position of CaptainAltcoin.com