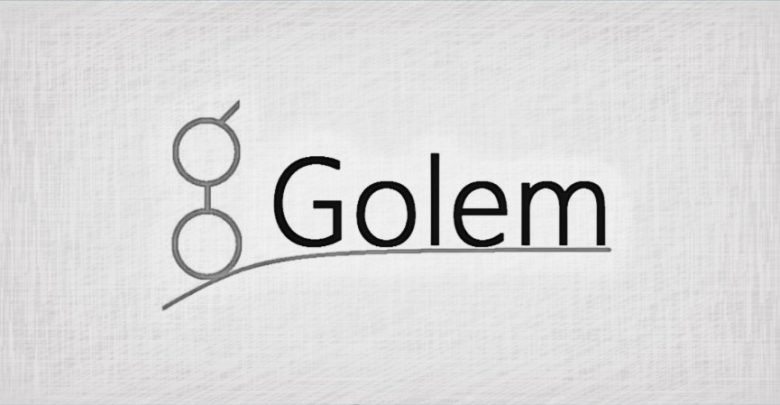 Golem experienced some peculiar price movement throughout the last couple of months. After opening the month of August with $0.265725/3472 satoshi, Golem's price bottomed out on the 14th with values of $0.1256/2061 satoshi (almost a 50% drop). Ever since, Golem presented a solid scalp trading opportunity with its occasional rises/drops in price which never moved beyond the $0.19/2626 satoshi-$0.11/1870 satoshi range.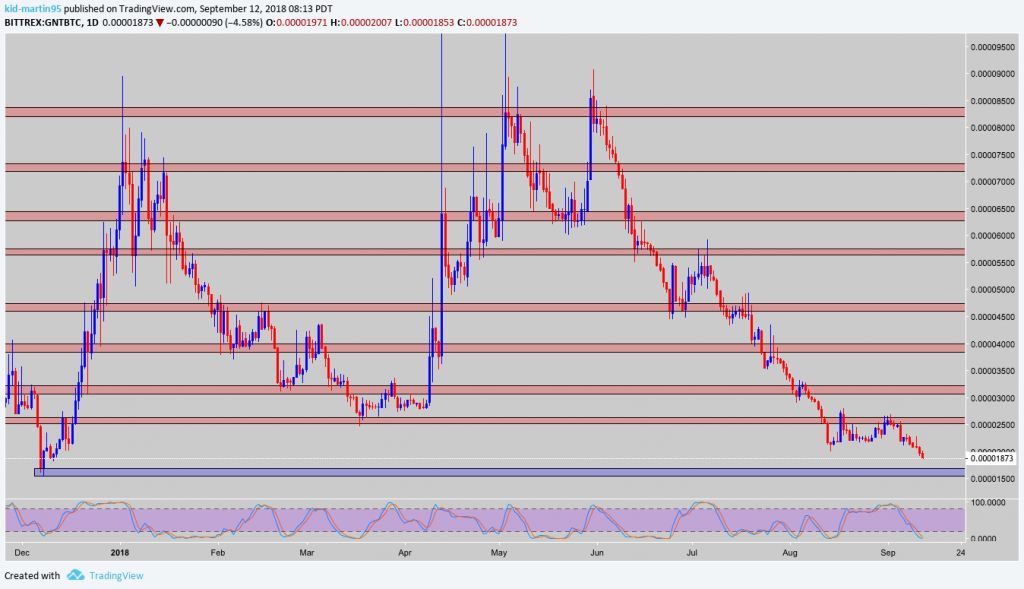 Golem currently remains in the mentioned range with its price of $0.131422 USD (2.93% rise in the last 24 hours)/2017 BTC (1.96% rise in the last 24 hours). Daily trade volumes are rather low, sitting at 287 BTC. With a market cap of $126,065,065, Golem is the 50th most valuable cryptocurrency on the market.
Trader kid-martin95 provided some timely analysis of Golem's technicals:
"Looking at our trend timeframe we see price is looking for a lower low support at 1500, stochastic RSI showing momentum is in favor of bears with no signs of reversal. Waiting for a bounce off 1500 or a daily close above 2250. Until then sitting on hands and letting price action play out."
Golem development team recently came out with a 0.17.1 update to the Brass Golem Beta software. This latest patch release brought "various improvements" to the software UI as well as the Golem Core.
"The most evident changes are the streamlined task creation GUI, the support for partial task restart in case of subtask timeouts and the fix that should alleviate the issues with the Docker service on Windows," claims the official Golem team blog post. Among other addressed issues the team mentions:
Improvements to the Blender verification and transaction tracking subsystems
Several minor pain-points in the UX
Transaction history that has been made more user-friendly
The 0.17.1 update will benefit network requestors the most and anyone interested in checking out the full list of changes should check out the blog post linked above.
---
?Read: Check out some more popular crypto wallets like Exodus wallet review, Electrum, Jaxx wallet review.
---
The patch release coincided with the introduction of Golem's very own use case pipeline through another blog post titled "Choose your own Golem". This post explained that the first use case for Golem, CGI rendering, has been released on the Ethereum mainnet. Golem will not stop with this as they plan to use their pipeline to lead an evolution toward general purpose computing and support a wide variety of use cases, "from machine learning to scientific computing, and everything in between". The team is still looking to discover all potential implementations and use cases for their software and is actively encouraging the community to help in this quest.
"Our aim is to leverage our community to source projects that would be a good fit, we are building Golem for the community, so it's only natural to facilitate their ideas and integrate them into our ecosystem."
A full list of guidelines and requirements for the potential community-provided use cases, as well as a contact address which can be used to submit ideas, has been provided in the blog post.
The pipeline was addressed in a recently held Reddit AMA, where Golem team answered several community questions on various topics. The team confirmed that there have been around 30 use cases received since the pipeline was announced and 4 prototypes are being actively worked on with their proposers. Other issues that were addressed were the Clay update release date (coming by mid-2019), mining use cases for Golem and real purpose and use cases for Golem Unlimited. You can check out the complete AMA here.
Overall, Golem is making the steps towards its goal of becoming an open-source, decentralized global supercomputer that anyone can access and use with the help of its tokenized sharing economy. From CGI rendering, through machine learning to scientific computing, the increased focus on community initiative should help the vast variety of Golem's applications shine through soon enough.

CaptainAltcoin's writers and guest post authors may or may not have a vested interest in any of the mentioned projects and businesses. None of the content on CaptainAltcoin is investment advice nor is it a replacement for advice from a certified financial planner. The views expressed in this article are those of the author and do not necessarily reflect the official policy or position of CaptainAltcoin.com