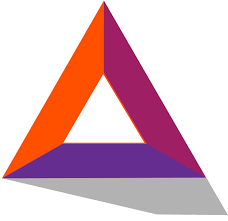 Basic Attention Token has seemingly been gearing up for a move as of late. The July peaks of $0.340433/5422 satoshi that were reached around the 14th were followed up with some consolidatory action which saw the currency close the month with $0.277379/3602 satoshi. The month of August brought BAT to the heights of $0.3029/4285 satoshi and the lows of $0.164768/2742 satoshi. Overall, the currency's price action didn't show any strong inclinations neither towards breaking out nor towards going further down in the last couple of weeks.
Currently BAT can be purchased for the price of $0.226735 USD (2.90% drop in the last 24 hours)/3186 satoshi (2.57% drop in the last 24 hours). Daily trade volume isn't anything special as it sits just above 700 BTC. A market cap of $225,734,856 makes BAT the 40th most valuable cryptocurrency on the market.
[vcw-full-card symbol="bat" color="orange" currency1="USD" currency2="BTC" currency3="ETH" url="" target="_self"]
We checked out what TradingView user cryptonitro had to say about the currency's technicals:

"Little struggle between 61,8 % fib (0.0000299) & 50% (0.0000360) and possible breakout to come . Nice opportunity if that is validated. I think good target will be at least 0.000042."
Check out his complete analysis to learn more about the targets and resistances he noticed on the chart.
BAT cryptocurrency has seen a couple of solid updates as of late. Probably the most important one was the news that Brave Browser, the integral part of the BAT ecosystem, recently crossed 10 million downloads on the Google Play Store. This open source privacy focused browser that has a dash of crypto to itself has clearly gone a long way this year, as the number of downloads sat at 3.1 million just 8 months ago. Brave browser was also confirmed to be among the top 5 free applications for tablets in Canada, being preceded only by Facebook's Messenger/Messenger Lite and Discord.
Read our comparison of Brave vs Firefox 2019 & 2020.
The project is clearly gaining popularity and more and more people are deciding to test it out and even continue using it. Brendan Eich, the CEO of the project, confirmed this recently when he revealed that Brave Browser currently has around 3.5 monthly active users.
3.5M MAU now.

— BrendanEich (@BrendanEich) August 24, 2018
Eich was also featured in a Reddit AMA which was held on August 16th, where he responded to several questions that were pre-prepared by the community. Among the topics addressed we saw several interesting ones:
The machine learning model that will serve ads to Brave users
The ways BAT will interact with companies and competing browsers
Brave's biggest hurdles on its road to success
Brave's mobile app
Potential Brave-based e-mail service
Brave's future as a mainstream digital currency
Ways of preventing pump and dumps due to scheduled publisher payments
Future level 2 scaling solutions etc.
---
?Read our guide on best cryptocoins you can buy on the market.
---
Eich stuck around (although he was a bit late to the AMA) and answered all the questions that were asked and you can check those answers out here. Just a couple of days later, another AMA took place and this time the man in the spotlight was the project's co-founder and CTO Brian Bondy. As things go with the technology of a project, people had fewer questions; still, Bondy diligently responded to all of them. The questions were similarly pre-asked and included several topics:
Brody himself (a short intro to his work and personal life)
Things the development team is working on (Brave Core, redesigning of the browser UI, BAT SDK etc.)
His vision for the Brave project in next 6 months
Mobile app development etc.
Check out the full AMA here.
The team delivered a couple of extra updates for good measure. Eich revealed some screenshots of the upcoming UI redesign.
Do you mean home page or outside-the-page-UX? Latter is changing. pic.twitter.com/MlwTDXGvog

— BrendanEich (@BrendanEich) August 18, 2018
And the browser will apparently soon get a night mode, which is always a desired feature. The 1.0 version of the browser can be expected in October, according to mr. Bondy's AMA. An interesting community discussion regarding Google potentially acknowledging Brave as a real threat and going after it can be seen here, and I recommend that you do so. BAT was displayed on the promotional material for the new Coinbase's Toshi Wallet, further fueling the speculation that this token will be added to the famous fiat-to-crypto exchange. Finally, BAT tokens were added to Poloniex, which should help increase their liquidity on the market.
Overall it has been another solid batch of updates from Brave. The project is working hard and the community will be looking forward to projects increased adoption, the upcoming release of the Brave 1.0 browser as well as the potential unraveling of the Coinbase situation.

CaptainAltcoin's writers and guest post authors may or may not have a vested interest in any of the mentioned projects and businesses. None of the content on CaptainAltcoin is investment advice nor is it a replacement for advice from a certified financial planner. The views expressed in this article are those of the author and do not necessarily reflect the official policy or position of CaptainAltcoin.com