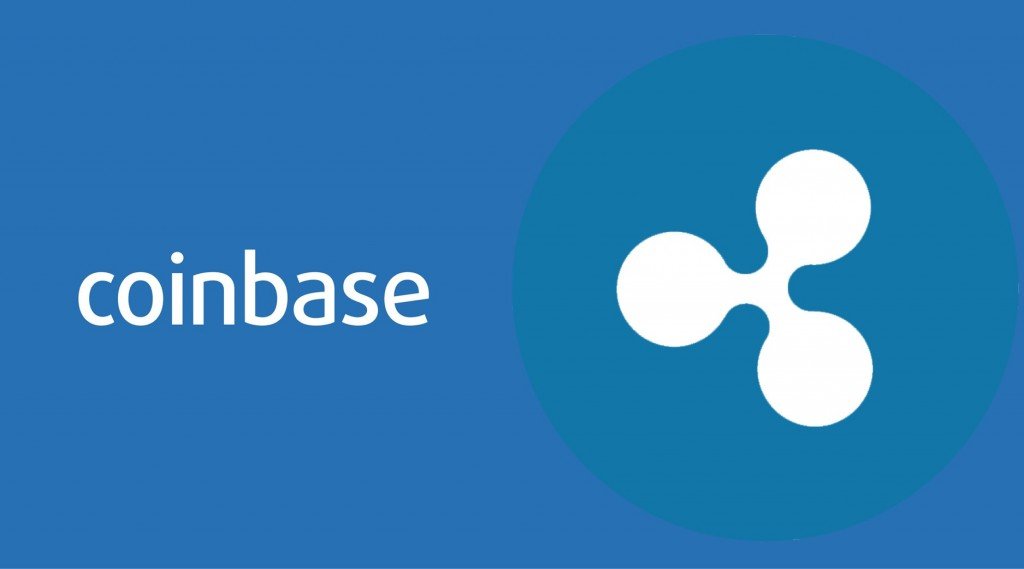 Coinbase finally takes notice of XRP, could list up to 30 new cryptocurrencies
"You get a listing, you get a listing, you get a listing" shouts Brian Armstrong in a desperate move to get some more fee money to save his crumbling exchange.
Popular exchange Coinbase had some encouraging news for holders of 30 different cryptocurrencies today as they've announced their intention to consider including these assets onto their exchange. Interestingly enough XRP finally found its place on this list, after its community cried out for months to have their favorite token listed on the exchange. The full list of assets that'll potentially be added to the platform is as follows:
Cardano (ADA), Aeternity (AE), Aragon (ANT), Bread Wallet (BRD), Civic (CVC), Dai (DAI), district0x (DNT), EnjinCoin (ENJ), EOS (EOS), Golem Network (GNT), IOST (IOST), Kin (KIN), Kyber Network (KNC), ChainLink (LINK), Loom Network (LOOM), Loopring (LRC), Decentraland (MANA), Mainframe (MFT), Maker (MKR), NEO (NEO), OmiseGo (OMG), Po.et (POE), QuarkChain (QKC), Augur (REP), Request Network (REQ), Status (SNT), Storj (STORJ), Stellar (XLM), XRP (XRP), Tezos (XTZ), and Zilliqa (ZIL).
Coinbase did add a disclaimer that just because they are considering adding these, it doesn't mean every currency on the list will end up being added. Some of the newly added currencies will only be tradable on the exchange, without the ability to send and receive them with a local wallet. They added another disclaimer:
"As part of the exploratory process, customers may see public-facing APIs and other signs that we are conducting engineering work to potentially support these assets."
This one was likely added to avoid the drama which preceded previous cryptocurrency listings; namely, BAT, ZEC and several other currencies had screenshots leaked of them existing on the Coinbase app interface. By adding the disclaimer above, Coinbase clearly wants to diminish the impact of any future leaks. They also promised to start considering even more assets in the future.
Reactions to this decision:
"Listing Civic and Mana is a total joke. Coinbase is losing all the credibility today. Both are literally zombie projects. I'm honestly shocked" said Larry Cermak.
"It's official, #Coinbase enters the #Shitcoin business. Have you ever witness a unicorn turn into a narwhal? It's beautiful" bellows another Twitter user, an opinion echoed by many other crypto personalities on Twitter and Reddit.
Brave Browser centralization issues revealed as funds are confiscated from a user account
Reddit user itwasinthetubes posted a thread today on r/CryptoCurrency indicating that the team behind the popular BAT cryptocurrency closed his personal Brave Browser account and confiscated funds worth 100's of USD. The user explains his conundrum:
"As you might know, Brave browser and the BAT token are supposed to change the way the internet works by paying users to watch ads and allowing site visitors to tip crypto to sites and content you like. I really liked the concept and created badges to promote them. Badges that made it easy to ask users to download the brave browser and promote them on their sites. Someone really liked my initiative and tipped my a few hundred bucks in BAT token (wooh!). All fine and well until Brave said this was fraud and decided to cancel my account and call me a fraudulent user."
User's original thread was posted on r/BATProject and is currently locked, meaning that no one is able to reply to it anymore. This was done because BAT team themselves responded to the allegations and clearly felt there isn't much else to be added to the thread. Their response went as follows:
"This particular case has been reviewed by the fraud team, and a decision has been rendered in light of the facts and circumstances. Although we are unable to share sensitive details concerning specific accounts or cases in public threads, we would like to reiterate that we consider a multitude of factors in coming to these decisions, and attempt to find reasonable explanations for unusual activity on publisher accounts. Our suspensions average less than 0.3% of our total account base on a monthly basis. In more than half of those few cases, an email conversation explains the unusual behavior and the account is restored. In the remaining cases, the explanations provided are, for one reason or another, unable to account for the anomalous activity."
The team and several Reddit posters felt that the user created multiple accounts and kept sending himself funds from the UGP (User Growth Pool). These funds are given to each new person who signs up for the Brave Browser. And while at this moment it remains unclear if this is true, the situation reveals an important issue with the entire Basic Attention Token project: the whole thing is much more centralized than a cryptocurrency should be. One community member explained the problem quite succinctly:
"It is yet another centralized shitcoin. Never used Brave once I realized it was not using the blockchain at all for tipping. You are virtually sending the tokens internally on their database, and once it passes the "account checks" they deposit it into your account. There is no trustless-ness involved whatsoever. The whole project can be built by a talented dev in his spare time without using "blockchain" and 100m ICO."
Follow the discussion here.
Vertbase re-launched amidst Vertcoin's 51% attack
Vertcoin team-supported exchange Vertbase was re-launched a couple of days ago, looking to provide the market with the ability to purchase a number of digital assets by using fiat currency. Initially its users will be able to purchase these assets with USD, with EURO, GBP, AUD and CAD to come later.
"A broad range of community-driven, decentralized cryptocurrencies remain difficult to purchase, requiring multiple steps and costly transfers to various exchanges in order to be acquired. Vertbase seeks to make these unique currencies more widely and directly accessible, eliminating the need to jump through expensive and time-consuming hoops," the exchange's explains their mission.
Vertbase will operate as a non-custodial platform, leaving the control of the funds and private keys in the hands of its users.
While the community reacted positively to the news, some wondered why was the original plan of using VTC as the main fiat gateway of the exchange abandoned. The team explained that these plans were abandoned because they felt they would've been "digging themselves into a trench" if they kept the original plan. The launch happened merely days after the 51% attack on Vertcoin was publicized so it's questionable if the project picked the best moment to surface again.
Bitcoin Cash flippening is upon us
The post-fork Bitcoin Cash era has certainly been an interesting thing to behold.
Bitcoin Cash SV and Bitcoin Cash ABC (now known as the official successor of the BCH ticker) have been battling for the community's favor ever since that fateful November 15th.
From the tug of war for the title of the BCH successor to the most recent fight for the higher spot on the list of most valuable cryptocurrencies, there was quite a lot of bad blood between the two projects.
This divide is bound to increase now that Bitcoin Cash SV managed to overtake "the real Bitcoin Cash" in terms of market capitalization. The "Flippening" happened just a few days ago as a direct result of Bitcoin Cash SV performing impressively in a moment where BCH keeps suffering and bleeding out, alongside the rest of the market.
The Shitcoin Cash #Flippening. #bch #bsv pic.twitter.com/18TWZg85Iz

— Mario Dian ⚡️ (@mariodian) December 7, 2018
Many community members blame Craig Wright (former BCH maximalist and pretend-Satoshi, the man behind BCHSV) for the flippening/the market downturn as they feel he caused both events by dumping his BCH and BTC to pump BCHSV. It will be interesting to see if there is any truth to these rumors and how long will SV manage to stay above the actual carrier of the BCH ticker.

CaptainAltcoin's writers and guest post authors may or may not have a vested interest in any of the mentioned projects and businesses. None of the content on CaptainAltcoin is investment advice nor is it a replacement for advice from a certified financial planner. The views expressed in this article are those of the author and do not necessarily reflect the official policy or position of CaptainAltcoin.com