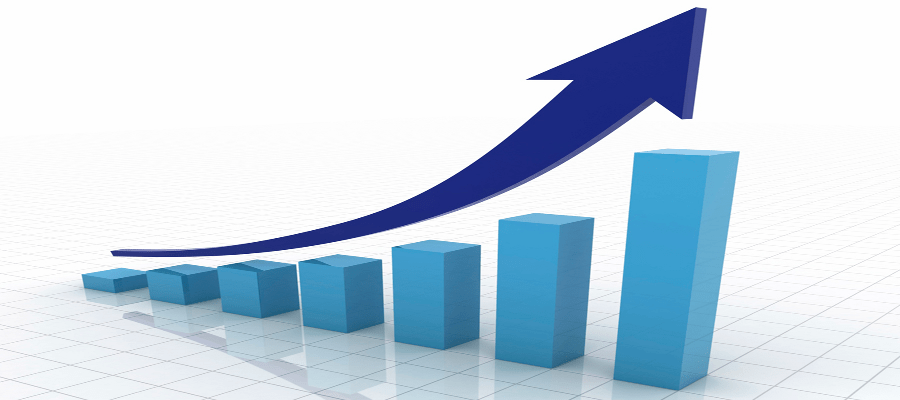 Kyle Samani, managing partner at Multicoin Capital, recently gave an interesting interview for fortune.com's Balancing The Ledger, a self-proclaimed "show where tech and finance intersect". During this interview, Samani gave his interviewers a number of hot takes regarding cryptocurrency and its future.

The first question from Robert Hackett and Jen Wieczner, the hosts at Balancing The Ledger, concerned the latest news that Facebook is partially lifting the ban on cryptocurrency advertising that was imposed In January this year. Samani confirms that various developers and engineers have been doing their work on their respective crypto projects, regardless of their access to advertising. He then acknowledged that the ban being lifted will be a good thing overall for the market.
"The fact that this powerful channel has been re-opened is good, because step one is build, step two is tell people," said Samani. "As these new applications come out, it's important that the people who've spent all this energy building them can tell the world [about their work]."
He does admit that the crypto ecosystem is currently a Wild West of sorts, crowded with teams that operate "below the bar", looking to cash in on the crypto craze by scamming people. Noting that, Samani concludes that quality crypto teams like, for example Robinhood, shouldn't be punished by the banhammer and should have a platform to get the message of their product across.
Samani also commented on Andreessen Horowitz, one of the biggest venture capital companies out there, opening the first ever VC controlled crypto investment fund.
"Overall, it's a great thing for the ecosystem. [Crypto] is an unknown space, [there is] a lot of unknown fund managers, and being able to take a well-known firm with a top tier general manager who has been there for 5-6 years now and launch a dedicated vehicle [for crypto investment] is a very good way for existing institutional LP's to be able to invest in crypto."
The 75 million USD-controlling Multicoin Capital aims to "accelerate the transition from the centralized institutions of the Industrial Age to the decentralized institutions of the Internet Age," in their own words. Their focus is on delivering venture capital investment opportunities to their LP's, while keeping the public market liquidity.

The fund is somewhat riskier than the rest of the market, with concentrated bets on up-and-coming projects that they have high conviction in. As a result, the investments made through Multicoin Capital are both more liquid and less diversified than what you can usually see with a VC firm.
During the show, Samani was asked about its funds position in EOS, which is currently one of their biggest investments. Even though there has been a lot of negative press surrounding the coin and its recent mainnet launch, Samani remains bullish on EOS' promising technology and overall positive about his fund's investment:
"For now we are holding our position, we haven't sold any," he told the hosts. "The EOS launch did not go as smoothly as we were hoping it would. All things considered, actually it hasn't gone as badly as I think people say. I concur that it wasn't as good as it should have been given the resources they had, so they made some mistakes, and slipped up.
He points out that the current king of the smart contract based platform, Ethereum, didn't have the easiest of launches either:
"People seem to forget, but Ethereum in its early days back in 2015 when the blockchain launched, it launched with no tooling, no infrastructure at all. People were really trying to beat this thing into the ground, and the system was pretty just challenging to use for quite some time. EOS was better than that."
He concludes his EOS arguments by saying that most of what has happened can be considered simple rounding errors and reiterates his belief that these early day bumps will be ironed out soon.
Samani was asked about his fund being invested, at the same time, into Ethereum and a number of pretenders to its throne, including EOS, Dfinity, Kardena etc. He justified this by saying:
"As we look at the space, we see this massive wave of experimentation happening. We make it our priority to dive in deep with each of these teams, understand their world views, and the reallocating capital across a number of these [projects]."
He also confirmed that Ethereum and Bitcoin are the only certain projects to invest in right now and then come back to later in 10 years. As his sentiment with these two currencies is to go long on them, he also entertained the idea of two coins that investors should look to go short on, aka bet on their price going down in the future. As his fund is a long-short fund he pointed out that they are currently shorting Litecoin and Ripple.
"Litecoin in my view has no reason to exist. It was a fork of Bitcoin. It's just been sitting around," Samani said. "The only investment thesis I've ever heard for Litecoin is it's a testnet for Bitcoin, but that's not an investment thesis."
At the same time, he proclaimed that the main reason why his fund is shorting Ripple is its unclear status as a security. The third most valuable cryptocurrency out there is currently struggling with decentralization of its supply and is being taken to court by former holders over its status as a security. Samani feels that the end result of these issues won't be one that current XRP holders will be happy about:
"It's quite clear to us that Ripple is a security. We don't know when that news is going to drop, but the catalysts seem to have kind of gone away from Ripple and we have a very high conviction that it is a security."
The main challenge of bearing the label of a security is that not a single cryptocurrency exchange out there is licensed to trade them. While Coinbase has applied for several licenses, it is still quite far away from being able to trade securities, as the process of acquiring one takes multiple years to complete.
"My point is, if Ripple is labeled a security formally by the SEC, all of the crypto exchanges are going to stop trading Ripple," concludes Samani. "So if that happens, liquidity is going to dry up on XRP and the price will plummet."

CaptainAltcoin's writers and guest post authors may or may not have a vested interest in any of the mentioned projects and businesses. None of the content on CaptainAltcoin is investment advice nor is it a replacement for advice from a certified financial planner. The views expressed in this article are those of the author and do not necessarily reflect the official policy or position of CaptainAltcoin.com