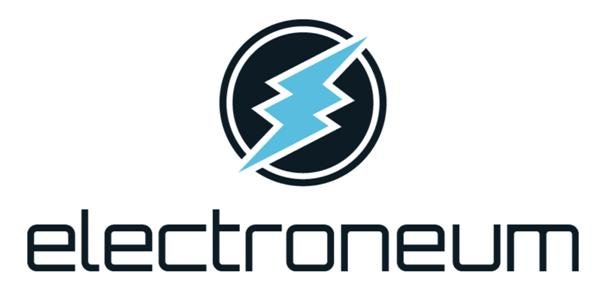 Electroneum has been one of the more consistent market performers in the last month. Sitting on $0.005373 on September 16th, the currency pretty much exploded during the last third of the month, peaking at $0.026991 on the 28th. This move was supported by a strong increase in daily trade volume which also peaked on the 28th of September at over $12 million. The currency has since hovered around $0.02 and has notably avoided the drop which struck the entire market around October 12th.

At the moment of writing, Electroneum can be purchased for $0.019672 USD (-0.24% drop in the last 24 hours)/0.00000302 BTC (-1.29% drop in the last 24 hours). This value is 91.30% lower than the currency's all time high of $0.229367. However, Electroneum has been somewhat impressive lately as its price saw a 136.29% rise against fiat in the last 30 days. Daily trade volume has dropped off significantly with $397,334 worth of ETN exchanged in the last 24 hours (mostly on Kucoin). With a market cap of $160,607,230, Electroneum is currently the 47th most valuable cryptocurrency on the market.
This proof-of-work, CryptoNight algorithm using cryptocurrency that was designed specifically for mobile phone mining and usage, recently had some important news for its fans and investors. Namely, the currency became the world's first cryptocurrency that requires KYC registration from its users. The project themselves describe why such a move was made:
"We've been talking to a number of these businesses for a year. Every single one of them wants us to have KYC in place. The message we've been getting from the corporate world has been very clear: no KYC, no partnership."
In line with that, Electroneum introduced KYC verification to its Electroneum.com online wallet. Users will be given an option to perform three levels of verification, with each new level giving people the ability to send higher amounts of ETN. The same applies for the mobile version of the wallet. All mobile and web wallets will soon be required to pass Level 1 KYC.
Level 1 lets you send up to 150€ a month and requires you to provide your name and country of origin. Level 2 lets you send up to 10,000€ – and requires you to complete a Yoti sign up and upload a bank statement and a utility bill. Level 3 comes with transfers of over 10,000€ and will require you to upload a bank statement. All documents must contain your name and address and be less than 3 months old. The deadline for completion of this process is November 12th.
Electroneum partnered with Yoti, a digital identity app that will manage and store the data you provide. This removes the need for them to present forms of identification multiple times and keeps their documents "secure", claims the project. They further add:
"Partnering with them will allow those users who need to provide a more detailed level of KYC to meet our requirements in a way that is fast, simple and robust, and I'm delighted we've found a partner that shares our desire to shake up the FinTech world without cutting corners or compromising security."
People who don't want to perform the KYC can still use a CLI or a paper wallet to handle their Electroneum past the deadline given by the project to complete the process.
The community reaction has been somewhat split on this new "feature". Some feel that KYC registration is a required step to on-board quality businesses and merchants willing to accept payments in Electroneum. Others aren't happy with this decision, either because they aren't comfortable sharing their private data with a third party or because the Yoti app doesn't accept their local identification as valid. Reddit user Stratomaster2018 explains the second side's arguments the best:
"For a long time, I thought regulatory compliance was a good thing. I'm starting to see how one-sided it is. It's literally shutting out the people who need and stand to benefit from Electroneum the most – people in the poorest countries. Those who 5 cents a day in ETN income really does make a difference for are being shut out of mobile mining. I mean if this is supposed to be the coin for the "unbanked", it failed to take into account that using traditional banking KYC rules isn't going to be much help."
Another user called Fuzzymuscles lines out some more criticism of the project:
"They failed to react to ASICs in a timely manner and their late response facilitated the series of events that caused the loss of the ability to mine with GPUs, decreasing decentralization and increasing the possibility of 51% attacks."
The user refers to the ASIC mining issue we covered previously in this article. To top the misery off, the project's COO, Jurgita Rhodes, was meant to attend the Paris Blockchain Day event but was eventually a no-show. The project informed the community later on that Ms. Rhodes had a "family medical emergency" and was therefore prevented from attending.
---
Check out our list of LTC wallets.
---
Not everything was that bad still. ETN Academy released a "Shop Integration Demo" which details how Electroneum Instant Payments for the WooCommerce plugin work and are able to accept Electroneum (ETN) payments. Redditor Jeff_Knight also shared a video showcasing the ETN's Instant Payment System in live action.
Overall, Electroneum seems to be growing in the face of some rather negative community sentiment. While some of its issues are separated and affect only a small number of individual users, other could potentially create problems for a wider ETN holder/owner base. Addressing these issues in a transparent way should improve the Electroneum platform's fortunes and lead it along the path of even stronger, organic, natural growth.

CaptainAltcoin's writers and guest post authors may or may not have a vested interest in any of the mentioned projects and businesses. None of the content on CaptainAltcoin is investment advice nor is it a replacement for advice from a certified financial planner. The views expressed in this article are those of the author and do not necessarily reflect the official policy or position of CaptainAltcoin.com