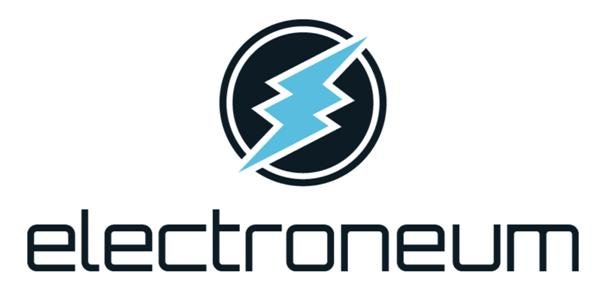 The days of Electroneum being above 1000 satoshi are long gone. The latest time it experienced a good run-up was on July 5th, when one ETN was worth $0.0155/233 satoshi. After that, the price bled out slowly as it headed towards the monthly low of $0.010875/141 satoshi, closing July off with almost a 25% loss. August brought about more similar action as the currency is clearly struggling with buying volume.

Right now, Electroneum is worth $0.005782 USD (6.58% drop in the last 24 hours)/90 satoshi (7.20% drop in the last 24 hours). The trade volume is really low, sitting at 82.09 BTC. Electroneum has a market cap of $44,642,154 which makes it the 115th most valuable cryptocurrency on the market.
Electroneum is a relatively unique concept in the world of crypto as it markets itself as a cryptocurrency that is 100% mobile phone compatible. ETN is fit to be stored in mobile wallets and the mining can be done via an app downloadable through Google Play and Apple Store. As such, it wants to become a cheap, fast, safe and simple cryptocurrency that anyone, anywhere, at any time can use.
---
?Want to know what are top asic miners?
---
The project recently released a 2.1.1.0 update for its blockchain, which brings several improvements to previous Electroneum version. Its features include:
Enable DNS Features (checkpoints, seed servers, updates)
Compile with DEP+ASLR on windows
Pop top blocks if the version disagrees with the ideal fork version
Add get_tx_key method for wallet rpc
It also fixed several bugs with the previous version, including:
Fix error compiling with Boost 1.67
Remove unused variables causing warnings when compiling
Fix memory leak on windows
Fix height glitch when using status command
Fix unit, core and difficulty test cases
They also have some big promises to fulfill, as they claimed they own an instant payment patent that will revolutionize the payment industry. Naturally, any instant payment solution would cause a revolution in the world where fees and delays are losing people trillions of dollars a year. For now this patent is in "beta testing" so it remains to be seen how good and revolutionary it actually is.
They also have a vendor app and partnerships that are waiting for Electroneum to iron out the details around KYC/AML registrations, which will be followed up by increased focus on marketing. The app/partnerships are expected to be done in Q4 of 2018. The team is claiming NDA are preventing them from publishing more details about the previously mentioned issues, so all the community can do is sit back and wait.
More updates include several listings, including a HitBTC and Next Exchange one. The team also decided to hold monthly Q&A sessions for their Reddit crowd, and the July one included several questions regarding a GUI wallet for PC, price stability issues, mobile miner for Apple, app related questions etc. You can check out the complete AMA here.
---
---
?What is cryptocurrency and BTC mining all about? Does it make sense to mine bitcoins in 2018?
---
Electroneum got into some controversy when they forked their chain to allow ASIC miners to mine the coin. Funnily enough, this was done after the chain was already forked to remove ASIC miners from the picture. Electroneum had a tech update fork on May 30, 2018 (block 307,500) which introduced several changes to the blockchain:
Preventing ASIC miners from mining the coin
Stripping out some privacy features to reduce the size of blocks
Increasing fees to minimum 0.1 ETN
Doubling block times from 60 seconds to 120 seconds
Doubling the block reward
Making the difficulty algorithm slightly more responsive
The changes were introduced to make the blockchain more scalable and to make it harder for malicious players to exploit the algorithms. This worked well, until they realized that their hash rate has plummeted from nearly 2,000 MH/s down to 86 MH/s as seen below.

The drop was expected but it introduced mining in waves, where malicious players rented out hashing power from GPU mining marketplaces and mined Electroneum. This caused a lot of instability on the blockchain, as its lower mining difficulty (adjusted for the actual, lower hash power) would enable the renter to mine out a lot of blocks with his superior hash power. These malicious miners would then mine the currency until the difficulty readjusted itself to the new global hash rate, and then they would simply turn off their machines.
This would then leave the original hash rate forced to mine at a too high of a difficulty for it, causing the blocks to take anywhere from 1 to 3 hours to be mined. Finally, when the difficulty did reduce to the level it was before, the malicious miners jumped at the opportunity and started the process all over again.

A closer look at the scope of cyclical mining Electroneum experienced
Therefore, to resolve the issue, Electroneum decided to fork again on 5 July to allow ASIC miners back in. All the other changes that were made in the 30 May fork were retained, with the exception of ASIC-resistance.
This left some members of the community upset, as GPU and CPU mining became unprofitable. While mobile mining was unaffected, people who mined the currency with their computers realized their hardware is simply obsolete for that now. While some will cry FUD on the mention of this topic, the fiasco did leave a sour taste in quite a few mouths in the Electroneum community.
For now, things are where they are. The coin wants to compete with some heavyweights for the payments market (XLM and XRP come to mind) and does have some unique features that could help it gain a strong foothold in the market. Their plan is to reach out to the "unbanked" crowd and woo them in with their instant payments solution; thing is, the market won't wait for them to finish the testing or to complete their regulatory obligations. We should know more about the future of Electroneum in Q4 of 2018.

CaptainAltcoin's writers and guest post authors may or may not have a vested interest in any of the mentioned projects and businesses. None of the content on CaptainAltcoin is investment advice nor is it a replacement for advice from a certified financial planner. The views expressed in this article are those of the author and do not necessarily reflect the official policy or position of CaptainAltcoin.com