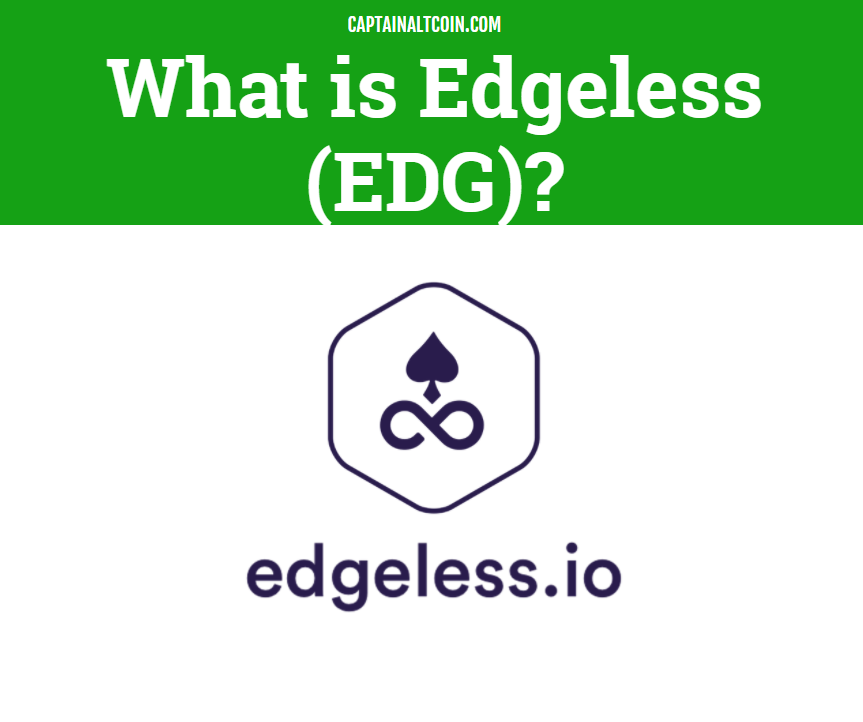 In the era of blockchain technologies and smart contracts, we present you a Decentralized Edgeless Casino based on ethereum blockchain and smart contracts. It is the first transparent and selected zero edge casino games on the market and at this point in time, there are no casinos like this in the world.
Decentralized casino offers a 0% edge Blackjack as well as other games like Dice, Poker (planned for fourth quarter of 2018) and Sports Betting (third quarter of 2018). All games will be based on the Ethereum smart contract and will ensure transparency.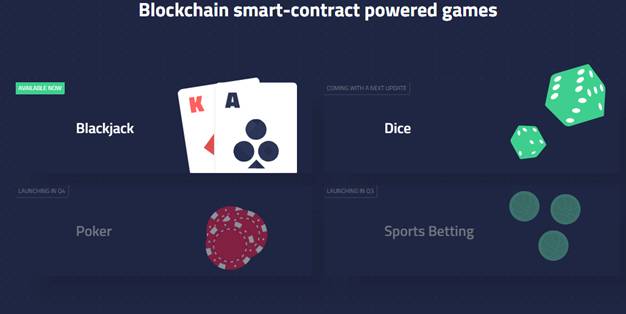 The Idea behind Edgeless
According to the statista.com (The Statistics Portal), online gaming, or gambling, is the wagering of something of value, usually money, on the outcome of an event or game using the internet. Online gaming includes such activities as poker, casinos (where people can play traditional casino games, like roulette or blackjack, but online), sports betting, bingo and lotteries. Of these, casino games and sports betting make up the largest share of the market. The market volume of online gaming was forecasted to reach 51.96 billion U.S. dollars in 2018, more than doubling since 2009.

Online gambling industry has two significant problems: the price of gamble and transparency. The price of the individual gamble comes from user-unfriendly rules: a large house edge of 1% – 15%, money deposit/ withdrawal fees and 2 – 3 days withdrawal delays. In addition, there is no way of knowing what is happening inside the casino's servers and how the mechanisms are programmed. It can easily be tampered. If you want to play, you need to put your trust in the casino, which is probably not a good idea.
In order to move traditional fiat currencies from one account to another, you have to pay a fee, as your transfer goes through many third parties and regulators which take their profit from every transaction. This is the reason why casinos have their own fees such as deposit fees, withdrawal fees and extended withdrawal times.
Gambling price problem was solved by introduction of Bitcoin and other cryptocurrencies. Digital currencies are cheaper to handle and casinos are able to offer a 0.01% – 2% house edge, the transactions are faster without any fees and you can keep your anonymity.
Due to the above stated, only casinos supporting cryptocurrency payments are becoming hugely popular among the players. At the moment, there are more than 100 rooms based on a digital currency which accounts for 10 billion bets and it is growing each year. If we go into more details, 60% of all Bitcoin transactions are gambling related.
But the problem with the transparency remains. Without any problems, casinos can easily temper the game and hide profitability from the investors. Even after the cost of the gamble has been reduced significantly, we still have many rooms rigging the odds and stealing from customers. Famous cases of Bitcoin casinos rigging the odds can be founded here and here.
This is where Edgeless Casino enters the picture. It is using Ethereum smart contracts to lower the gambling price and solve the transparency issue. Random numbers and payouts can be ruled by smart contracts which are fully public and implemented on an Ethereum blockchain. Now players can see everything: transactions, sums, bets, the reasons why transactions are moving and, most importantly, the mechanism of randomness. If the casino tried to tamper the odds, it would be immediately spotted.
Edgeless Casino Solution
The Edgeless Casino is developed on the Ethereum blockchain and all of the major operations will be regulated by smart contracts, giving players a fully transparent experience. The Edgeless Casino will be using client's seed and it's own seed to generate randomness.
Users are able to see Edgeless hashed seed (SHA512) before they place a bet and before generating their own seeds. In this way, there is no room for Edgeless to temper the outcomes. When the player places a bet, he is able to see Casino's unhashed seed on Ethereum blockchain and verify the randomness. Firstly, the players will be able to type seeds in manually before each game, eliminating any ability to cheat the client. Secondly, which will be used by default, is to generate different client seeds automatically for every game by using an API integration with random.org. Smart contracts will be publicly available on the blockchain for everyone to examine and to test its randomness procedure.
Edgeless Casino can become the perfect online casino with 0% house edge and 100% transparency.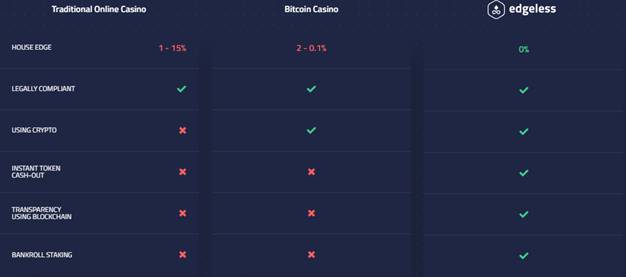 By using smart contracts on Ethereum blockchain, they will always act as they are supposed to do. Because smart contracts are placed in a decentralized infrastructure, it is almost impossible to tamper them. They are publicly available for everyone to see and examine.
The Casino is operated in a truly trustworthy way and if a player places a bet, he can be 100% sure that the result is 100% random and that he will get his win transferred directly into his wallet. The Casino will not be able to suspend the transaction or redirect it to another wallet.


The Edgeless Casino Token (EDG)
EDG token is used to play Edgeless casino games. EDG is an Ethereum-based ERC20 protocol token, guaranteeing absolute casino transparency.


The current circulating supply of Edgeless tokens is 82,046,276 out of total supply of 132,046,997. Its market capitalization stands at $81,270,282 with daily volume trading $1,043,670. Current price of EDG is 0.990542.
Edgeless token recorded its all-time high price of $2.70 on December 23rd 2017, reaching market capitalization of more than $224 million with daily trading volume of more than $68.8 million. After the crowd funding sale ended, the value of EDG rose by more than 6,000 percent.
EDG token is currently most traded on Upbit and Bittrex.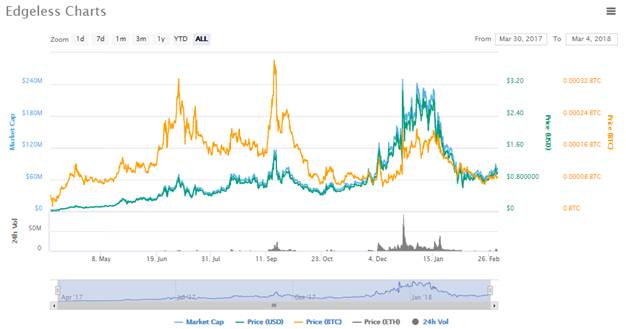 Since EDG token is based on Ethereum standard, you can use wallets such as MyEtherWallet, Jaxx, Token and Eidoo for storing.
What is EDG bankroll staking?
The latest feature available to EDG token holders is EDG bankroll staking. The holders of EDG tokens can participate in Edgeless bankroll funding by staking their EDG tokens.
The total sum of Edgeless tokens is limited at amount of 132,046,997 and it is not possible to issue new tokens or delete existing ones. As the Edgeless player's base and betting limits increase there will be a need for larger total bankroll to sustain growth of the entire system.
In order for the bankroll to remain sufficient, Edgeless developed a mechanism which enables community to stake their tokens. The mechanism is based on Ethereum smart contracts.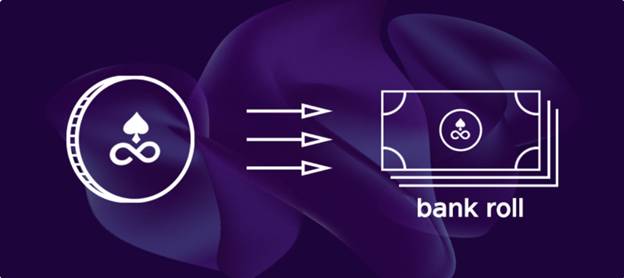 Let's say casino needs a bankroll of 100 million EDG tokens to sustain 100,000 players on a platform. Bankroll funding proportions are set to 60% provided by Edgeless company and 40% funded by a community. That means 40 million EDG is staked by EDG token holders, with the remaining 60 million provided by Edgeless company. Staking in practice is technically sending EDG tokens to a bankroll smart contract. It's a really simple process. After one week the Smart Contract system automatically checks whether a bankroll is in a positive surplus or negative.
Let's say after one week the bankroll has a surplus of 1 million EDG tokens. Then smart-contract automatically takes a surplus and distributes to the wallets which participated in bankroll staking. By lending your EDG tokens, you are helping to sustain an entire system.
Keep in mind that this is just an example of how EDG staking can work. Conditions such as minimum EDG required, duration of bankroll holds for staked tokens and other staking terms are coming soon.
Final Thoughts
On 18th January 2018, The Edgeless Ethereum Casino was opened for public. Both deposits and withdrawals are activated, with following limits: minimum deposit is 50 EDG, maximum deposit is 150 EDG, minimum bet per hand is 0.2 EDG and maximum bet per hand is 5 EDG.
Most deposits/withdrawals are credited within 5–20 minutes. However, Edgeless infrastructure is built on Ethereum blockchain — transaction speed depends on a current state of the blockchain. Ethereum overload might cause delays. Gas price is effected by these factors too.
By January 24th 2018, Edgeless reported a 500 users registered through KYC, making deposits, withdrawals and gambling using our very own EDG tokens.
Since the launch, Edgeless users have played over 18000+ hands of Blackjack which has well exceeded everyone's expectations.
In the coming days, Edgeless expects to launch version 0.3 which will include enhanced user experience with chat, simplified registration, increased mobile experience, statistics and dashboard for players and leaderboard.
According to their road map, in the third quarter of 2018 it is planned to introduce Sports Betting and in the fourth quarter Poker.
Sports betting is a rapidly growing market. This phase is all about sports betting development. It is on a smaller scale but has a better ROI than traditional games. Poker is one of the most famous P2P casino games. Nevertheless, it had decent amount of scandals of casino rooms cheating against its own players. Decentralized card shuffling and transparency guided by a blockchain is necessary.
After these modules are introduced and more players are joining the Edgeless Casino, the value of EDG tokens will, with out of a doubt, spike in the value.

CaptainAltcoin's writers and guest post authors may or may not have a vested interest in any of the mentioned projects and businesses. None of the content on CaptainAltcoin is investment advice nor is it a replacement for advice from a certified financial planner. The views expressed in this article are those of the author and do not necessarily reflect the official policy or position of CaptainAltcoin.com