Ecos Mining Review – How Trustworthy Is This Cloud Mining Platform?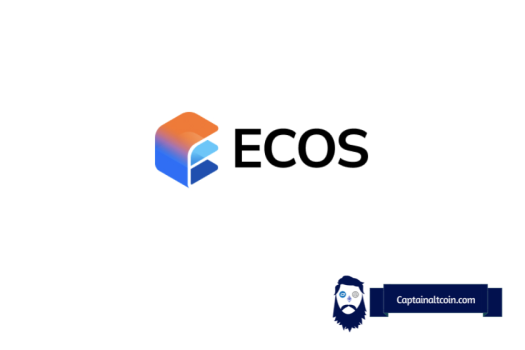 Ecos Mining Review – How Trustworthy Is This Cloud Mining Platform?
Low prices for mining contracts (starting at $100)
Ability to withdraw funds from 0.001 BTC
Mobile app for easy access to mining [1], wallet, exchange, and investment tools
Ecos is the first cloud mining provider that is part of a large-scale data center
Potentially profitable if digital currencies increase in value
🔍 ECOS Review: Cloud Mining Platform Without Special Equipment
---
In the rapidly evolving world of cryptocurrency, cloud mining has emerged as a popular method for mining digital assets. Among the various platforms available, ECOS Mining has garnered significant attention. In this comprehensive ECOS Mining review, we delve into the specifics of this platform, assessing its legitimacy, profitability, and overall functionality.
ECOS has been providing reliable cloud mining services to the global community for the past four years. As a resident of the Free Economic Zone in Hrazdan, Armenia, ECOS doesn't have to deal with customs duties, taxes on profits, or any other form of taxation. This makes their operations incredibly efficient and profitable.
What's more, ECOS entered a strategic agreement with Hrazdan Thermal Power Plant in 2018 which gives them 200 MW of electricity – making sure even more people can benefit from their services without investing in special equipment.
So, if you're looking for a legitimate cloud mining platform that runs without special equipment and offers the best possible financial return and investment safety, then ECOS is definitely worth taking a look at!
| Emoji | Content |
| --- | --- |
| 🔍 | ECOS Cloud Mining Review: ECOS is a cloud mining platform in Armenia, offering efficient and profitable services due to tax benefits and a strategic power supply agreement. |
| 📜 | A Brief History of ECOS: ECOS started in 2018, becoming the first resident of the Free Economic Zone of Armenia (FEZ), gaining substantial benefits and power supply for their mining facility. |
| 🤖 | How ECOS Cloud Mining Works: Users sign up, fund their mining work with various payment methods, choose their desired digital asset, and start mining via a user-friendly interface. |
| 💰 | How to Withdraw Money from ECOS: Users can easily withdraw money from their ECOS account by following a few simple steps in the "Wallets and Withdrawal" tab. |
| 💹 | ECOS Cloud Mining Rates and Profitability: ECOS offers individual contracts for entry into the cryptocurrency market, eliminating the need for expensive mining rigs and energy costs. |
| 📝 | Detailed Registration Instructions: Users can easily sign up for ECOS by registering, verifying their contact details, selecting a contract, making payment, and monitoring their contract on the dashboard. |
| 💪 | Competitive Advantages of ECOS: ECOS offers affordable electricity, daily supply of powerful equipment, and daily payouts with a minimum Bitcoin withdrawal of 0.001BTC. |
| 🔥 | Comparison with Home Mining: ECOS offers data center mining with high-performance rigs, while traditional home mining requires additional cooling systems and power supply units. |
| 💻 | ECOS Competitors: ECOS stands out among competitors with its direct agreements for electricity and equipment supply, legality, low entry threshold, and a trial period. |
| 👍 | Conclusion: ECOS is a legitimate, efficient, and potentially profitable cloud mining platform worth considering for investment. |
📜 A Brief History of ECOS Cloud Mining Service
---
ECOS Cloud Mining Service has a rich history beginning in 2018 when it became the first resident of the Free Economic Zone of Armenia (FEZ). This strategic decision enabled the company to receive substantial benefits such as no import and export custom duties, and TAX exemptions on profits, VAT, property, and real estate.

The company also made an agreement with Hrazdan Thermal Power Plant which supplied up to 200 MW of electricity to ECOS' data center cryptocurrency mining facility. Plus, the Hrazdan TPP is one of the co-founders of the company.
The data center was designed for hosting hundreds of thousands of computers for crypto mining purposes – and due to its climate and location – cooling costs are less than usual. Plus, miners are provided directly from Bitmain – one of the world's largest mining equipment manufacturers that currently uses Antminer S19 PRO technology.
ECOS has demonstrated that cryptocurrency mining can be profitable, reliable and legal – offering distinct advantages to various stakeholders from customers to founders. Thanks to ECOS', bitcoin mining remains one of the most attractive business opportunities today.
🤖 How ECOS Cloud Mining Works: An Overview of the Mining Process
---
The outlines of how it works are simple: users sign up and create an account with ECOS, then they use it to fund their mining work with Visa, Mastercard, BTC, ETH, LTC and XRP. After that's done, they choose which digital asset they want to mine and get started right away thanks to the cloud-based easy-to-use interface.
The whole process is closely monitored by advanced technology that utilizes redundant servers worldwide to ensure maximum security, accuracy and performance. It even includes a unique calculator that allows users to accurately estimate their expected profitability before starting any mining project – helping them make informed decisions from the get go.
ECOS Cloud Mining is a great option for tech-savvy miners or those just looking for an easy way into digital asset mining. With its convenience and affordability, combined with its enhanced security features and 12 language translations – it truly does offer something for everyone!
💰 How to Withdraw Money from ECOS? A Step-by-Step Guide
---
Withdrawing money from ECOS Mining is easy, fast, and secure. To make a withdrawal, you have to follow these five simple steps:
Go to the "Wallets and Withdrawal" tab in your ECOS account.
Enter your wallet address where you would like the funds to be sent.
Enter the amount of money that you would like to withdraw.
Determine the speed at which your transaction will be processed – remember that bitcoin network fees are associated with this step!
Finally, press the "Withdraw" button, and you're all set!
It's really that easy – just a few clicks and you're done! With ECOS Mining, withdrawing your funds is quick, easy and entirely safe!
💹 ECOS Cloud Mining Rates and Profitability: Is It Worth It?
---
Investing in ECOS cloud mining could be a great way to get into the cryptocurrency market without needing to worry about expensive mining rigs, energy costs or any of the other hassles associated with traditional mining. On this platform, clients are able to choose from individual contracts that have personalized parameters based on their investment amount and how long they plan to keep the contract.
The calculator ECOS provides helps potential customers calculate the profitability of their cloud mining investments by comparing it to what they could gain if they mined actively themselves. It's important to note that these calculations aren't always totally accurate because they depend on many variables that can't be predicted, however over time these figures often tie up nicely.
So is cloud mining at ECOS really worth it? That really depends on your own personal preference and goals but for anyone who wants an easy entry point into crypto without the hassle of buying or maintaining expensive equipment then definitely yes!
📝 Detailed Registration Instructions: How to Sign Up for ECOS
---

Signing up for ECOS is easy and straightforward. Here's how to get registered and set up with your own contract:
Start by registering and verifying your email address and phone number. This ensures that you are the rightful owner of the account and have full access.
Once you're verified, you can pick a contract that best suits your risk profile, desired bitcoin price, duration, and required power. The platform has a simple calculator function to help you determine expected returns on investment.
3You'll need to make payment for the contract through one of five available methods: bank cards, BTC, ETH, LTC or XRP.
Monitor the progress of your contract on the dashboard where you can see current balance settings, bitcoins mined today on your equipment, two-week profit statistics, as well as which contract has brought you the highest income.
When it comes time to withdraw funds, just head to "Settings" then "Wallets & withdrawal of funds" section at the top right corner of your screen. Here you can enter your bitcoin wallet address before selecting an amount to withdraw along with specifying al transaction speed (this determines how much commission will be charged by the network).
💪 Competitive Advantages of ECOS Cloud Mining Service
---
ECOS Cloud Mining Services has some serious advantages over the competition. This service boasts an affordable and stable source of electricity, a daily supply of powerful equipment and daily payouts with a minimum withdraw to your Bitcoin wallet of 0.001BTC—which makes it one of the best cloud mining services out there.
Equipment and hosting servicess are also reliable and secure because ECOS ensures 180 days warranty on their equipment, making sure your mining gadget is always up-to-date. Also, the ECOS mining center resides in Armenia's Free Economic Zone, where residency exempts the company from paying taxes which helps it to offer more competitive prices for its services.
ECOS also takes advantage of an active agreement with Hrazdan TPP to supply up to 200 MW of electricity at reduced rates, meaning that you can mine your bitcoins as efficiently as possible. With a wide range of contracts available to customize length, size invested and expected coin price, users have no problem finding what suits them best on ECOS website. Finally, users can quickly get support from trained professionals both on ECOS website or via social media channels as well as from their massive Telegram community boasting 15000 members!
🔥 Comparison with Home Mining: ECOS vs. Traditional Mining
---
When it comes to mining Bitcoin, you have two options – ECOS mining or traditional home mining. When it comes to picking one over the other, there are multiple factors you need to take into account.
Firstly, let's look at ECOS mining. This involves using data centers that host hundreds of thousands of high-performance mining rigs with associated infrastructure. The company signed a deal with world's largest mining rig manufacturer Antminer so that customers can directly source equipment from their facilities. As of today, the company primarily uses Antminer's flagship product S19 Pro and is also a supplier of Bitmain products.
👉 You can customize your contracts as per your preference – there are two types of contracts available with either service fees or without them. Service fee contracts require that you pay extra for electricity, maintenance etc; when compared to a contract without service fees which include all relevant costs upfront. Profitability depends on hash rate and dollar price of bitcoin on any given day; minimum payout threshold is 0.001 BTC (~ $50). In addition, you will also be required to pay transaction fees each time withdraw funds externally.
Now let's talk about traditional home mining where users mine cryptocurrencies using general purpose hardware such as laptops or desktop computers in the comfort of their own homes. Using this set-up requires additional elements such as cooling systems & proper power supply unit if miners wish to achieve decent processing speeds & power consumption levels – both vital factors in cryptocurrency profitability assessment.
This can get quite expensive over time, making it cheaper & more economical in the long run to opt for services provided by companies like ECOS over setting up home installations from scratch to mine crypto assets profitably enough for consistent returns and recovery of initial investments within reasonable timespans.
Read also:
💻 ECOS Competitors: How Does It Stack Up Against Other Cloud Mining Platforms?
---
ECOS is one of the most established cloud mining platforms on the market, and it holds its own when compared to its competitors. It boasts direct agreements for electricity and equipment supply as well as legality, low entry threshold and a trial period. ECOS isn't just limited to mining operations – their app also provides a wallet and exchanger, while other competitors don't have this capability.
When compared to home mining, there are several factors that put ECOS ahead of its rivals. Setting up a home mining farm is costly and requires expertise in the world of cryptocurrencies. Purchasing the equipment takes thousands of dollars, plus you need at least 5 miners running around the clock for it to be viable. Not only are these expenses high but there is currently an acute shortage of microchips which could mean further waiting time before any cryptocurrency profits can start rolling in.
The power consumption levels may even undermine all your hard work – therefore ECOS is appealing because of its less power consuming rigs.
All things considered, ECOS stands out from the competition with its reliable services and competitive pricing making it the smarter choice for miners looking for a cloud mining platform.
Here are the main competitors of the company:
IQ mining
Genesis mining
Bitdeer
Hasflare
👍 Conclusion: Is ECOS Cloud Mining Platform Worth Your Investment?
---
After taking a deep dive into the ECOS Cloud Mining Platform, the conclusion is clear: Yes, it's worth your investment. Its primary strength lies in its legitimacy, as evidenced by its countless business deals with legit organizations, including governments.
Of course, ECOS does receive some negative feedback from some users – no platform is perfect! But considering the sheer number of companies out there that just aren't legit, ECOS stands heads and shoulders above them all.
If you're considering making an investment in cloud mining, do check out what ECOS has to offer first – they even provide a 0.5 TH/s trial contract for 30 days so you can test the platform before going all-in. In the end, investing with ECOS could be just the thing you need to make your cloud mining dreams come true.
FAQs
---
PROS
Low prices for mining contracts (starting at $100)
Ability to withdraw funds from 0.001 BTC
Mobile app for easy access to mining [1], wallet, exchange, and investment tools
Ecos is the first cloud mining provider that is part of a large-scale data center
Potentially profitable if digital currencies increase in value
CONS
Cloud mining is generally considered more risky than traditional forms of mining
Ecos has mixed reviews and some users have reported issues with payouts
Cloud mining does not allow miners to physically control their mining equipment
Environmental concerns associated with the energy usage of cryptocurrency mining
Lack of transparency in the mining process and potential for mining scams

CaptainAltcoin's writers and guest post authors may or may not have a vested interest in any of the mentioned projects and businesses. None of the content on CaptainAltcoin is investment advice nor is it a replacement for advice from a certified financial planner. The views expressed in this article are those of the author and do not necessarily reflect the official policy or position of CaptainAltcoin.com