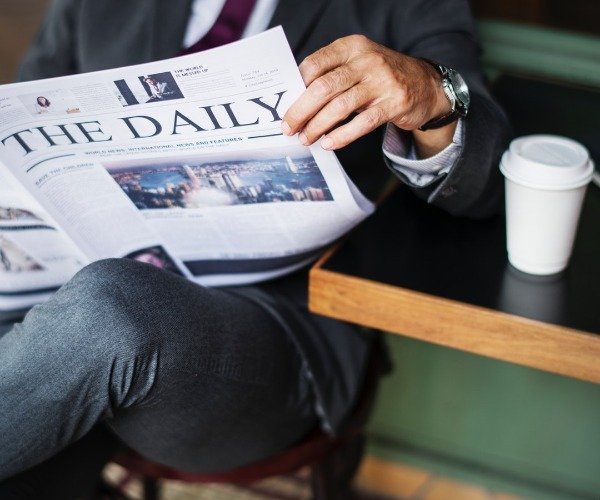 While KFC Venezuela isn't accepting DASH after all, Church's Chicken Venezuela is
Several news outlets reported a story about the popular fast food chain KFC's Venezuelan affiliates starting to accept DASH as a form of payment.
The story was originally "broken" by Dash Nation, a community focused on relaying the latest news and opinions on this popular cryptocurrency payment option.
However, it would appear that the whole thing was misconstrued by the original source, Dash Merchant Venezuela. Dash Merchant Venezuela is a platform focused on spreading adoption of the DASH currency in the mentioned Latino American country which is currently in the midst of the worst economic crisis in its history.
The news were originally debunked by Antonio Sampayo of KFC Venezuela who had this to say about  the rumors:
"For now we have only talked about the possibility of testing in one of our stores. Unfortunately the people of Dash Venezuela hastened to publish a story about something that is not yet a fact and has not been approved by us, nor has the publication of any news about it been authorized. Last week we made a call to Dash Venezuela to express our annoyance for this publication, and after apologizing, they offered to publish again a news item making the clarification. While this does not happen, the mentioned tests and therefore the project, are suspended."
Dash Merchant Venezuela was quick to respond, admitting that they've made a mistake with this short Twitter apology:
"We want to make a public apology from Dash Venezuela management, regarding earlier media reports on our relationship with KFC Venezuela, and our efforts for Dash to be accepted as a form of payment.
Unfortuntely, the message released was premature and reflected our optimism instead of the current state of our discussions with KFC Venezuela. We regret the error and would like to apologize to KFC Venezuela, their directors and the general public. We take full responsibility for the miscommunication. To clarify, we are currently in discussions to test Dash acceptance at the KFC location in the Chacao Municipality of Caracas. Our hope is that a successful implementation will lead to a rollout to further locations, however this has not yet been agreed with KFC Venezuela."
A positive update regarding DASH's acceptance was published just a day after the KFC mishap. According to a Facebook post they made, Church's Chicken Venezuela became the first major franchise to integrate a cryptocurrency as the exclusive crypto payment method for its stores. Starting today, Church's Chicken users cross Venezuela will be able to make payments with DASH.
Razer releases a crypto mining project that the community isn't a fan of
Popular gaming technology giant Razer did an "oopsie" today after they announced their latest product called Razer SoftMiner.
The product is basically desktop mining reward software which lets users provide Razer with their computing power, for which they receive payments in a currency called Silver. Silver isn't an actual cryptocurrency but rather a utility token (or a "loyalty rewards program", as Razer calls it) which lets you purchase real products from Razer's online store. The amount of Silver awarded will depend on several variables, including the amount of time spent mining and strength of your graphics card.
The community reaction to this product was rather negative. Some customers compared Razor's rewards system to burning your hard earned time and money into tickets at a carnival. One Redditor did the exact math on what you'll earn by using the miner:
"Just to confirm: running this at full power, every single day all day it takes 560 days to earn a Razer keyboard, valued at £199 as of their website. That being said that means you earn at most £0.35 per day mining at full power. So each Silver is worth £0.0007."
Additionally, there are power/hardware costs which come with this form of mining and Silver tokens expire a year after you acquire them. Considering all that, it becomes pretty clear why the mentioned token is basically worthless. Reddit user Kpenney explained the gist of the issue:
"Some people are saying to actually get enough reward to be worthwhile, you'd have to play straight for 15.5 years. I think I'll just work my day job and trade the cash I'm paid over 2.5 hours instead."
Some people went deeper into the rabbit hole and suggested that Razer is actually using the community GPU/CPU resources to mine Bitcoin or some other profitable cryptocurrency while paying people back in useless swagbucks.
Popular scientifically-oriented cryptocurrency project Cardano will finally have a real use case as first cryptocurrency cards that let people pay with their ADA appeared on the South Korean market.
The cards are developed and launched on the initiative of Emurgo, Cardano's entity in charge of raising commercial awareness and spread of Cardano. Emurgo has partnered with Metaps to create Metaps Plus, the mentioned brand of cryptocurrency payment cards.
Metaps Plus CEO Seungyeon Kim was appreciative of their new partnership:
"It's very meaningful for us to work with ADA, with the entire team, because they were the strategically ready one… Emurgo was the only partner ready with deep understanding into offline payment integration and strategic focus to provide a practical application for cryptocurrencies. We plan to develop this product further to ensure we have solid use cases for broader offline adoption with Korean online and offline merchants."
Thanks to the new card, Korean ADA holders will be able to fill their cards with this cryptocurrency and use it in their daily life. The card will be accepted by over 33,000 retail Korean merchants including popular Korean convenience stores GS25 and Emart24.
Stratis Core wallet released
Stratis, blockchain development platform enabling enterprise businesses to easily create applications on specific, private blockchains, has been quite active as of late. A major project update was released just a couple of hours ago as Stratis Core wallet became available for download and installation.
The wallet comes with additional functionality and an improved user experience, delivering never before seen stability and security. The additional functionality/user experience comes as a result of the Core running with the latest version of the Stratis Full Node as its back end.
Several new features have been added to the Stratis Core wallet since the previous version, including:
Ability to Resync
Address Book Feature
Cold-Staking
ExtPubKey Retrieval
Large-Scale Address Generation
Node Statistics
Pagination
The wallet's latest version also includes an option to use a passphrase to encrypt your wallet generation mnemonic phrase.

CaptainAltcoin's writers and guest post authors may or may not have a vested interest in any of the mentioned projects and businesses. None of the content on CaptainAltcoin is investment advice nor is it a replacement for advice from a certified financial planner. The views expressed in this article are those of the author and do not necessarily reflect the official policy or position of CaptainAltcoin.com