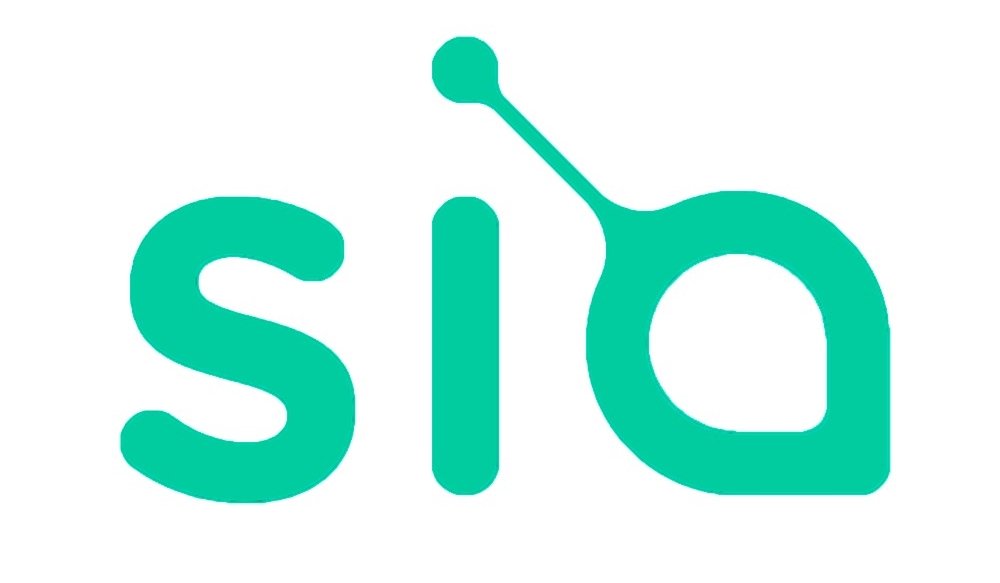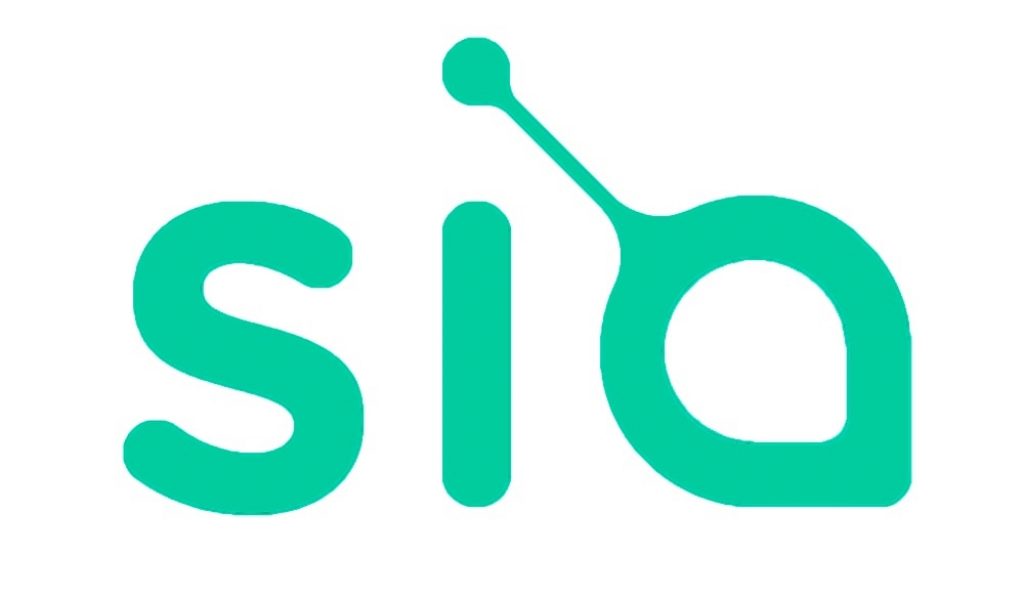 Siacoin's price has been stalling hard. Ever since reaching a monthly high of $0,01303 USD/174 satoshi on July 18th, the coins BTC value moved into a strong drop pattern which seems to have started stabilizing as of lately. Siacoin reached $0,009868 USD/126 satoshi on July 24th before moving sideways towards it current levels. At this moment, you can purchase a single Siacoin for $0,010327 USD (a rise of 1,00% in the last 24 hours)/127 satoshi (drop of 2,05% in the same timeframe). A market cap of $270,887,850 USD makes the coin the 37th most valuable currency in the world.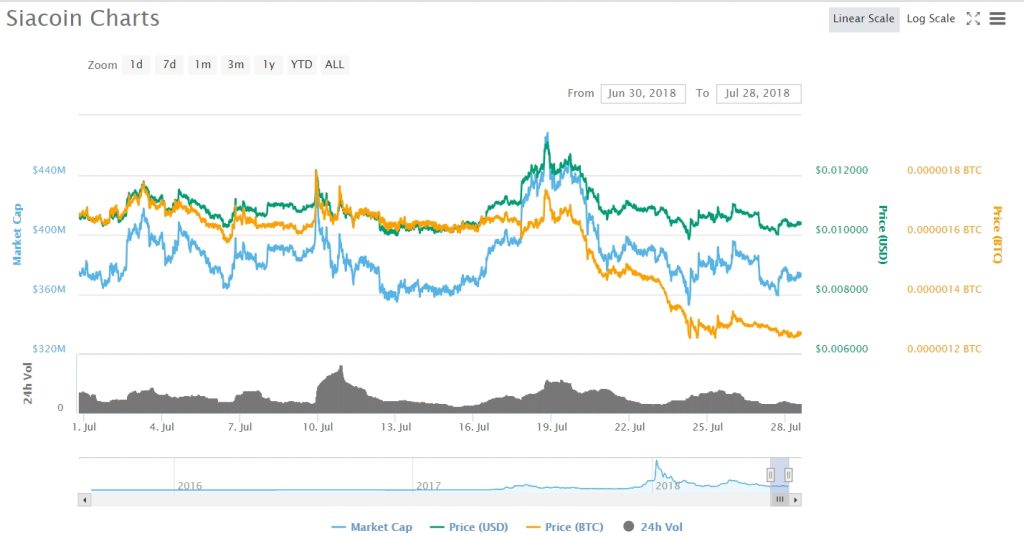 The coin is currently heavily oversold, with a support sitting at 120 satoshi. We could see it bounce strongly towards the targets of 160-240 satoshi if Bitcoin decides to play along.
The coin which enables its users to store data with the help of the blockchain had a couple of worthy updates in the past period. They provide weekly updates for fans and holders through "weekly update" videos (which sometimes cover events of more than one week). The latest one was released on July 23rd and brought about several important pieces of information. The first thing they mention was moving the code base from GitHub to GitLab. They did this because GitLab has an open source platform and offers tools for self-hosting.
---
Read: Check out some more popular crypto wallets like Exodus wallet, Electrum wallet, Jaxx wallet.
---
"This means that if GitLab ever goes down, bans us, or otherwise takes actions that we strongly disagree with, we can switch to using our own servers or some other GitLab-based website's servers without losing any of the GitLab features that we come to depend on," said a blog post from Siacoin's David Vorick.
At the same time, the project continued to work on .sia file extensions that will be included in the 1.4.0 version of the software. This new format is expected to pave the way for a host of new features, including better handling of small files, seed-based file recovery and easier file sharing. Finally, work is being done on the official Sia app for the Ledger Nano S. This has been a massively requested feature and it will be a significant addition to the Siacoin ecosystem. The app is still in alpha so it's recommended only to power users. Visit SiaTV, coin's official YouTube page, for more updates.
SiaStats.info (a website devoted to presenting reliable and credible real-time statistics of the Sia blockchain) owner and Siacoin contributor Salva Herrera recently published an interesting article.  In this article he laid out several pieces of data which suggest that Bitmain, famous ASIC miner producer, is in fact using the units it sells to mine several POW coins (including Siacoin) before shipping them out to buyers. Several other breaches of their supposed "full transparency" policy were reported, including selling more than one mining unit per customer which caused an oversaturation of the mining market and reduced ROI for everyone involved. He also alluded that there could be truth to the claims that Bitmain is using the units it sells to mine several PoW coins (including Sia) before shipping said units to its customers.
"It has to be noted that the Sia community detected during November and December sudden spikes of the network's hashrate accompanied by bursts of blocks mined by unknown pools, representing up to 25% of the total blocks. Previously, the rate of these unknown pools remained under 5%," Herrera wrote. "Some members suggested the possibility of Bitmain, others suggested alternatives, like the manufacturer Baikal (including myself). The time has proven those blocks were indeed Antpool's," he adds. You can check out his full analysis with additional data which supports his claims here.
This ties in well with the recent controversy surrounding Sia-backed ASIC miner called Obelisk. These miners were announced months ago and recently their backers found out that their units will be shipping out later than planned. Late on delivery by about a month currently, the team behind the miner hopes to start shipping next week. The main problem with the units is that Bitmain appeared as a player in Sia mining game a couple of months after the Obelisk announcement and a couple of months before Obelisk will be ready to release. Therefore Obelisk miners are no longer able to provide anywhere near the ROI rates they promised at first, with some data suggesting that the rates are negative as things stand.
---
You can also read review of Breadwallet, Armory wallet review and Edge (aka Airbitz) wallet guide.
---
Parts of the community are suggesting a network fork that will disable Bitmain's miners from participating in the mining process; naturally people who bought the Bitmain miners don't like this idea very much. It remains to be seen what happens next.
What is pretty much certain is the fact that SC is a long-term investment, a coin that has a long way to go before reaching its major goals and reaching them is not possible within such a short time span (we only have 5 more months of this year).

CaptainAltcoin's writers and guest post authors may or may not have a vested interest in any of the mentioned projects and businesses. None of the content on CaptainAltcoin is investment advice nor is it a replacement for advice from a certified financial planner. The views expressed in this article are those of the author and do not necessarily reflect the official policy or position of CaptainAltcoin.com