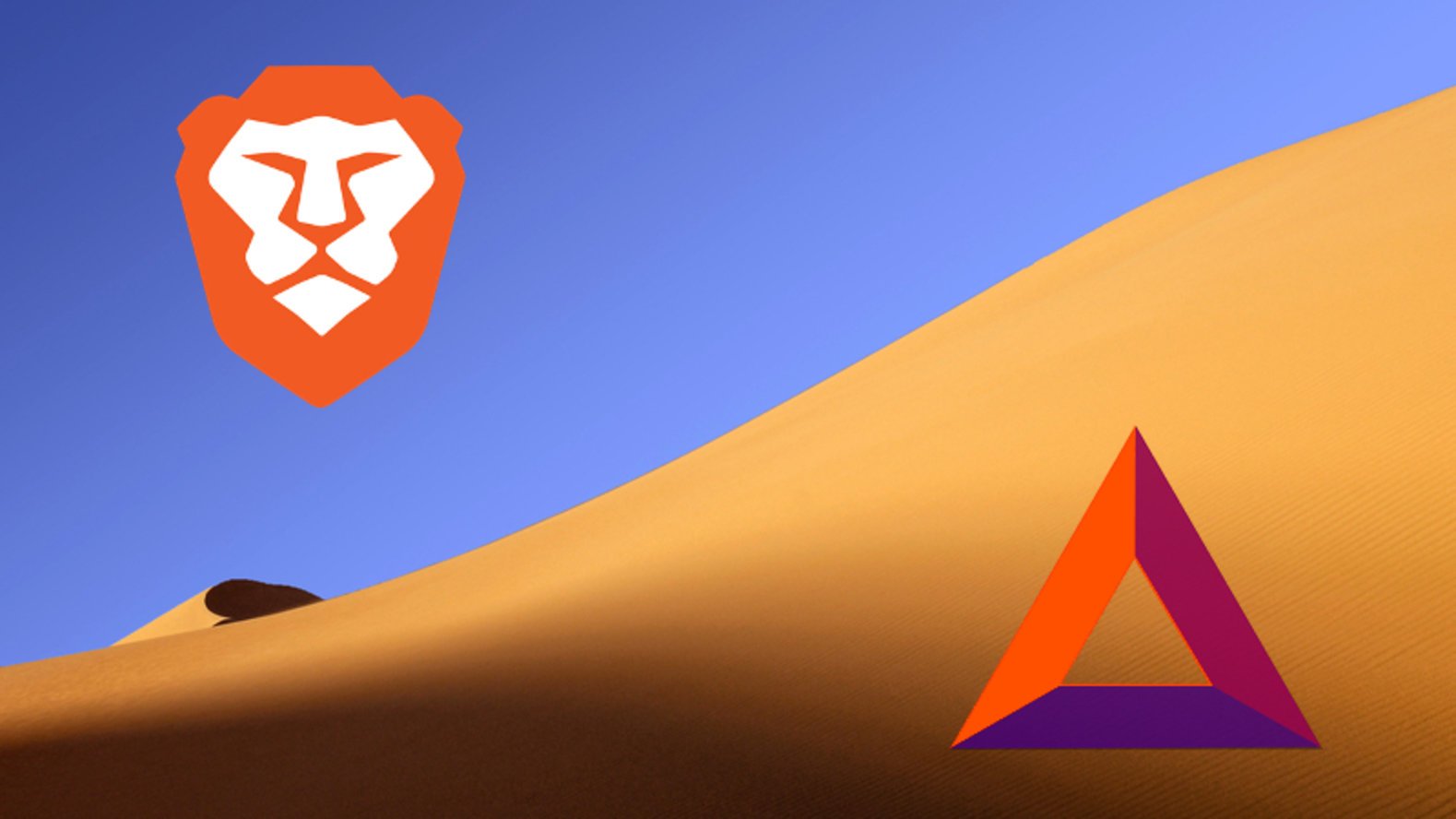 Brave releases a new browser version. With Brave 1.0, iPhone and iPad users will in future also be able to access the browser that promises data protection and privacy. Brave's approach could fundamentally change the Internet: With their own token (BAT), users can donate rewards for content via the Brave platform – and in return receive BAT for watching the displayed advertising content.
Brave Software, manufacturer and eponym of the Brave browser, announced the official launch of Brave 1.0 in a press release on Wednesday 13 November. The Brave browser combines privacy settings with a blockchain-based advertising platform. In addition to desktop and Android devices, the Brave Rewards private advertising and payment platform with Brave 1.0 will also be available for iPhones and iPads in the future.
The Brave Browser is dedicated to protecting data and privacy. Tracker and ads are blocked by Brave Shields, as are phishing, malware and malvertising. Embedded plug-ins are also disabled in the browser's default settings. In addition, Brave promises that user data will not be stored on servers or passed on to third parties.
Blocking unwanted applications also has another effect: pages should load three to six times faster than before. The browser was previously in beta mode and has 8.7 million active users worldwide every month.
Fight against windmills
Brave likes to present himself as the little fish next to sharks in the Internet pond. The company's media-effective rhetoric therefore includes the declaration of war on large browser providers and tech companies. Brendan Eich, co-founder and CEO of Brave Software, has therefore made a clear statement about the current state of the Internet:
Today's Internet is broken and users suffer the most. They are tracked, tagged and exploited; this not only violates privacy, but also slows page loading, drains batteries and creates a miserable user experience. Meanwhile, publishers are losing record revenues to a few giant super-companies and too many sign makers. Advertisers are wasting time and money on an industry full of fraud. Anyone who has a legitimate stake in the open web loses in this environment.
Brave promises to deliver on the promises of an open Internet. In addition to protecting the privacy and data of users, the software developer has also made a major effort to give the Internet a more personalized dimension.
Braveheart: Caring for Content
Users can support publishers and content creators financially by activating Brave Rewards and the integrated wallet on the desktop and mobile phone. With this feature, users can use the Basic Attention Token (BAT) to donate to their favorite content creators.
Brendan Eich adds a combative element:
Surveillance capitalism has plagued the web for far too long, and we have reached a critical turning point where privacy is no longer there by default, but a must. Users, advertisers and publishers finally have had enough, and Brave is the answer. Brave 1.0 is the redesigned browser that changes the web so that users come first with a private, browser-based advertising and payment platform. With Brave, the web can be a rewarding experience for everyone without users having to pay with their privacy.
Brave wants to create an ecosystem in which users and providers finance each other. With Brave Ads, users can receive BAT for displaying advertising content. The earned BATs can be transferred from the Brave Rewards Wallet and converted into many digital assets and fiat currencies according to the company. However, a verification process must first be completed via the Uphold platform. Especially as Brave is keen to keep the token circulation in the ecosystem.
Internet turning point or hot air?
According to Eich, consumers are faced with a trend-setting decision:
Either we all accept the $330 billion ad technology industry that treats us as its products, exploits our data, accumulates more data breaches and privacy scandals, and reduces publishers' revenues; or we reject the surveillance economy and replace it with something better that works for everyone. That is the inspiration behind Brave.
Great words and above all: good marketing. In the eyes of the company, as a user you are part of a larger project that is supposed to save nothing less than the "broken" Internet. It remains to be seen whether the browser can hold its own against the competition. The idea of an independent Internet financed by users sounds tempting at first.
Now Brave has to provide the necessary infrastructure to live up to its claim. A verification process, which is necessary for the payment of the tokens and requires the disclosure of the identity including passport photo via the Uphold platform, does not exactly sound like a protected private sphere.

CaptainAltcoin's writers and guest post authors may or may not have a vested interest in any of the mentioned projects and businesses. None of the content on CaptainAltcoin is investment advice nor is it a replacement for advice from a certified financial planner. The views expressed in this article are those of the author and do not necessarily reflect the official policy or position of CaptainAltcoin.com