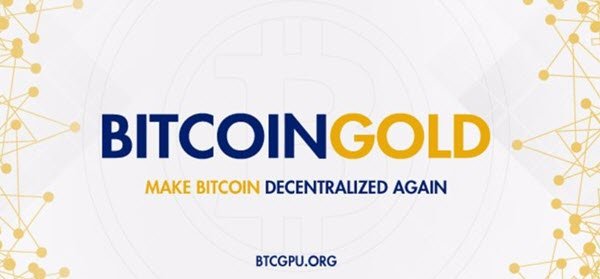 Bitcoin Gold (BTG) is a hard fork on Bitcoin blockchain. The idea behind the fork was to change the proof-of-work algorithm from the SHA256 algorithm, originally selected by Satoshi Nakamoto, to Equihash. Enabling a whole new class of individuals and businesses to participate in mining this new branch of the Bitcoin blockchain without being required to purchase specialized equipment that is primarily manufactured by one firm that competes against its own customers with newer, more efficient versions of the old equipment that it sells at a high markup.
The hard fork occurred on October 24th, 2017, at block height 491407, for 1 BTC an owner got 1 Bitcoin Gold. Bitcoin Gold uses a different way to launch the hard fork: by "taking a snapshot" of the Bitcoin blockchain before the fork block height 491407. Instead of forking immediately, the Bitcoin Gold p2p network was launched a few days later from that snapshot.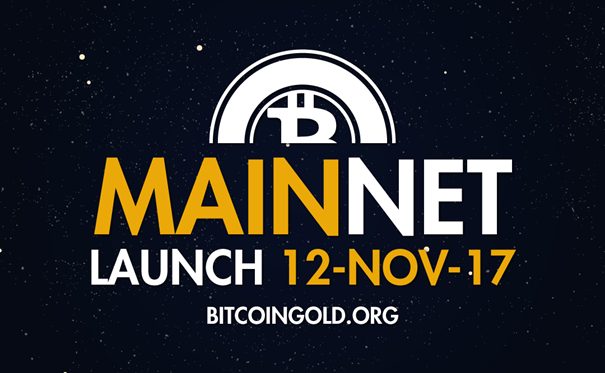 After the initial hiccups, as should always have been expected on a Day One launch of a new peer-to-peer network with this much interest, all issues were resolved in the early hours, and the system started working as designed.
Best Bitcoin Gold Wallet
On Bitcoin Gold's official web site, there are 12 wallets listed that support BTG: Trezor, Ledger, Coldlar, Exodus, Coinomi, Bitpie, Guarda, Freewallet, BTGWallet, Kasse, Cobo and Mobi.
Let's take a look at the best wallets for Bitcoin Gold.
We generally advise anyone who has worthwhile amount of crypto to store it on one of the hardware wallets (here is a table of the best ones):
TREZOR
On October 23, 2017 TREZOR announced a statement that Bitcoin Gold support and claim tool have been released to the TREZOR Wallet.
If you have held Bitcoins on your TREZOR at the moment of the fork (block height 491407), you will also receive Bitcoin Gold on your TREZOR after the mainnet of BTG goes live. Both new and legacy accounts are supported in Bitcoin Gold. If you simply wish to hold BTC and BTG, there is no further action required from you.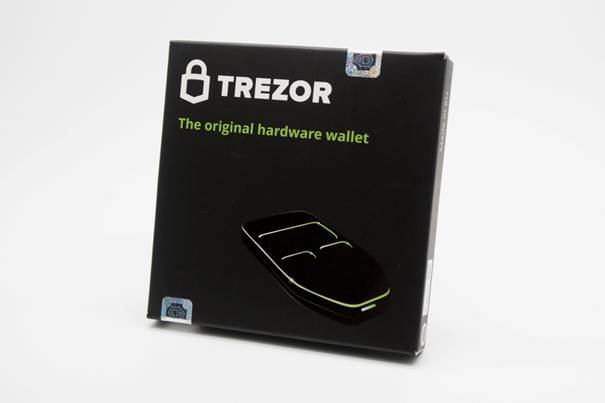 Trezor is one of the most trusted and popular hardware wallets in the world. It features high level of security, password management, second factor and at the same time offering an ease of use for experienced users as well as beginners.
Ledger
Ledger Nano S is a Bitcoin, Ethereum and Altcoins hardware wallet, based on robust safety features for storing cryptographic assets and securing digital payments. It connects to any computer (USB) and embeds a secure OLED display to double-check and confirm each transaction with a single tap on its side buttons.

With Ledger Nano S, secrets like private keys are never exposed: sensitive operations are isolated inside your hardware wallet within a state-of-the-art Secure Element, locked by a PIN code. Transactions can't get tampered with; they are physically verified on the embedded screen with a simple press of a button.
Ledger Nano S includes Bitcoin, Litecoin, Ethereum and Ethereum Classic companion apps, and other blockchain-based cryptocurrencies. You can send and receive payments, check your accounts and manage multiple addresses for each currency from the same device. Nano S also supports the FIDO® Universal Second Factor standard that simplifies the authentication process on compatible online services such as GMail, Dashlane, Dropbox or GitHub.
Please note that Bitcoin Gold (BTG) is available on the Ledger Nano S and Ledger Blue. BTG is not available on the Ledger Nano/HW1 and Ledger Unplugged.
Exodus
In January 19, 2018 bitcoingold.com reported that Bitcoin Gold is now on Exodus. The very popular Exodus multi-asset desktop wallet has support for BTG and now BTG fans can use a lite wallet that doesn't just securely manage their coins, but it also offers amazing charting tools.
Since Exodus fully integrates ShapeShift, users can trade into and out of Bitcoin Gold without leaving their wallet.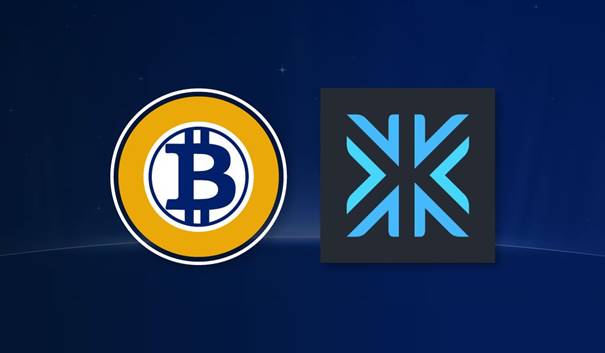 Exodus is a multi-asset blockchain software platform designed to provide secure wallets, live charts, and built-in ShapeShift integration for easy coin exchanges.
ShapeShift is a leading instant digital asset exchange, supporting dozens of blockchain tokens including Bitcoin, Ethereum, and Bitcoin Gold. You can trade any leading blockchain asset for any other and there is no account needed.
Coinomi
Coinomi Wallet was one of the first to support the new Bitcoin fork. They announced on October 21, 2017 that users will be able to collect Bitcoin Gold with their wallet. The also gave a short instruction on how to do it.
Coinomi Ltd Company is based in London and it offers is a first multi-asset SegWit enabled wallet for Bitcoin, altcoins and tokens, and claims that no Coinomi Wallet has ever been hacked.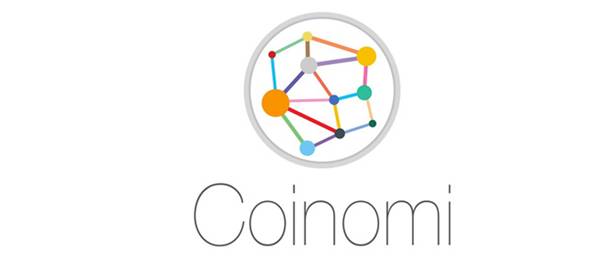 Coinomi Wallet is available on Android and iOS platforms. Coinomi was first to introduce support for dApps and tokens back in 2016. Coinomi provides native support for more than 200 tokens and more than 70 blockchains, reaching the total of more than 280 coins and tokens and more than 1,300 trading pairs, available in more than 170 fiat currency representations and 25 languages.
Bitcoin Gold Core Wallet
Bitcoin Gold Core Client Bitcoin Gold Core Wallet v0.15.0.2 Bitcoin Gold Core is a full Bitcoin Gold client and builds the backbone of the network. It offers high levels of security, privacy, and stability. However, this full node wallet has fewer features than some lighter third-party wallets, and storing the blockchain takes significant space and memory.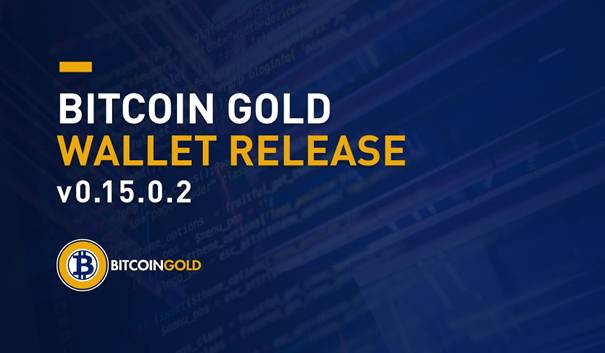 In the latest update, they added direct support for several systems, like ARM server and MacOS… even Raspberry Pi. This version includes several UI improvements plus multiple changes to disambiguate and reduce confusion such as icon updates.
ElectrumG – an SPV wallet for Bitcoin Gold
The behind Bitcoin Gold, on March 28, 2018 released Beta version of ElectrumG, a fork of the Electrum Bitcoin Wallet project for Bitcoin Gold. Electrum was first announced for Bitcoin in 2011. Since then, it has grown to be one of the most popular Bitcoin wallets, both for users and developers.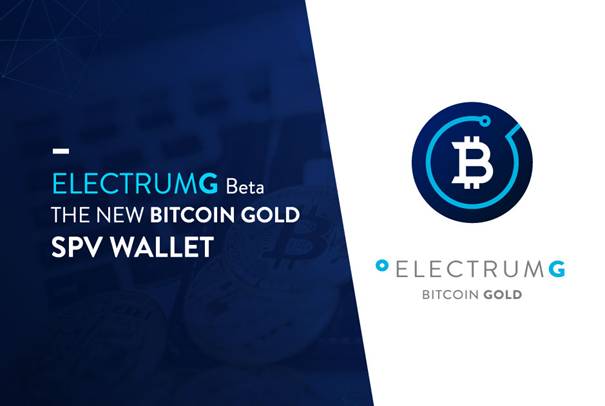 An SPV (Simplified Payment Verification) wallet doesn't need to store the entire blockchain, just the headers – which Satoshi Nakamoto described as a way to "verify payments without running a full network node." Since the size of the whole blockchain is well over 150 GB, this significantly reduces the system requirements to run ElectrumG.
Yet ElectrumG is still a full-featured wallet which connects to the Bitcoin Gold network to send and receive transactions in real-time; this can make ElectrumG more responsive, more resilient, and more self-sufficient than some other lightweight wallet approaches. And it's loaded with features you don't find in most "light" wallets.
Atomic Wallet
Atomic Wallet is a new multi-asset custody-free solution for secure storage and management of BTC, ETH, XLM, XRP, LTC and over 300 other coins and tokens. The crypto assets and features are regularly updated. Private keys are securely encrypted on a user's device, so one has full control over their funds.
The desktop app is available for Windows, MacOS, Ubuntu, Debian and Fedora. Private alpha versions of Android and IOS mobile apps will be released in October, 2018.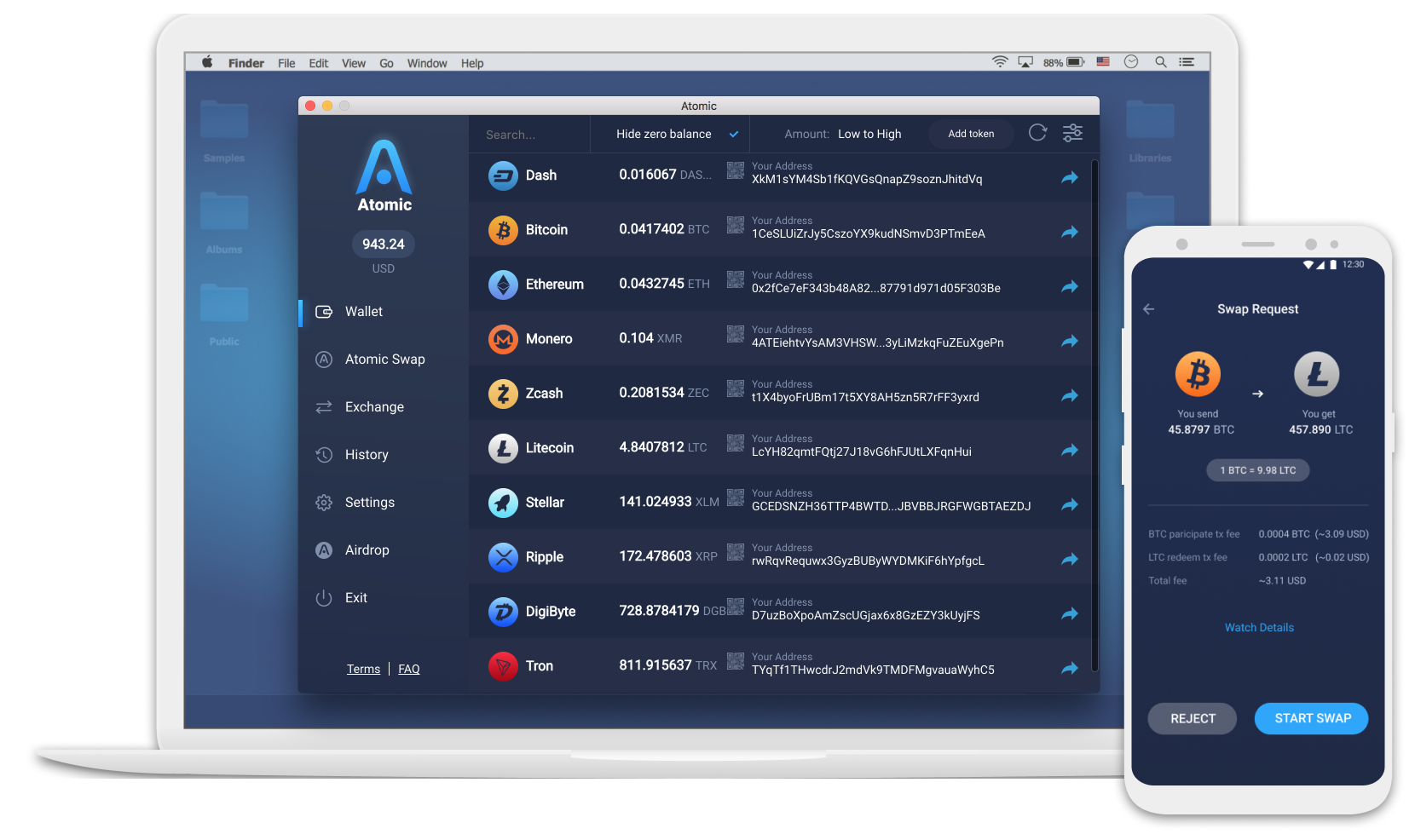 Apart from the intuitive UI, Atomic Wallet has offers a wide range of features, such as decentralized storage for private keys, a built-in option to buy crypto with a bank card, Atomic Swaps, instant exchange via Changelly or Shapeshift and an interface for custom tokens. What makes Atomic Wallet so unique is the support of Atomic Swaps, a relatively new decentralized exchange technology based on hash timelock contracts. Currently, this feature is available for Bitcoin, Litecoin and QTUM. In the nearest future, Atomic Wallet plans to make Ethereum available for the swaps, as well.
Wallet for Bitcoin Gold – Final Words
Crypto wallets are created for one purpose only: to keep your assets safe. When it comes to Bitcoin Gold there was an incident report in November 2017 which stated: »Please be aware that for approximately 4.5 days, a link on our Download page and the file downloads on our Github release page have been serving two suspicious files of unknown origin.«
A malicious third party managed to insert a doctored version of Windows Core Wallet Installer onto GitHub site back in November of 2017, and a few people downloaded it before BTG team found out and locked things back down.
The total sum of funds affected was relatively small (less than 80 BTG in fewer than 30 wallets.) The team managed to return more than 75% of them and promised to keep looking for the rest.
Users must be very careful with their crypto assets and follow all the precautionary steps recommended by the experts. In above case, the users failed to follow simple verification of the SHA-256 checksum of the download against the checksum listed on Download pages.

CaptainAltcoin's writers and guest post authors may or may not have a vested interest in any of the mentioned projects and businesses. None of the content on CaptainAltcoin is investment advice nor is it a replacement for advice from a certified financial planner. The views expressed in this article are those of the author and do not necessarily reflect the official policy or position of CaptainAltcoin.com