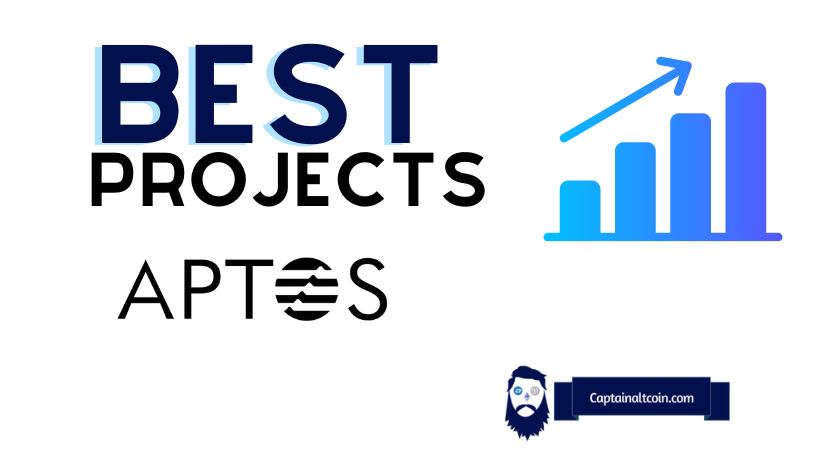 What is Aptos and why all the hype?
Aptos is a new hyper-hyped layer 1 blockchain. "Move" is the programming language used by Aptos Labs, a foundation behind the project which got massive support by largest crypto venture capital firms like Alameda Research, Binance Labs, Animoca Brands, Mechanic Capital etc.
Aptos will try to make a new layer 1 blockchain as its goal. Aptos will be written in a programming language called "Move" that is based on Rust. A parallel execution engine, high-level security features, and low transaction costs are among the features that are planned.
The team behind the Aptos project unsuccessfully ran Facebook's Diem blockchain project in the past.
Best projects on Aptos ecosystem for 2023 and beyond
Liquidswap
This is the Uniswap of Aptos. Liquidswap is the first AMM on Aptos. The devs behind Liquidswap were the first to bring a Move VM implementation to Polkadot's Substrate and Cosmos's IBC. The first pool on Liquidswap will be PONT / APT, with many more to follow as the ecosystem grows.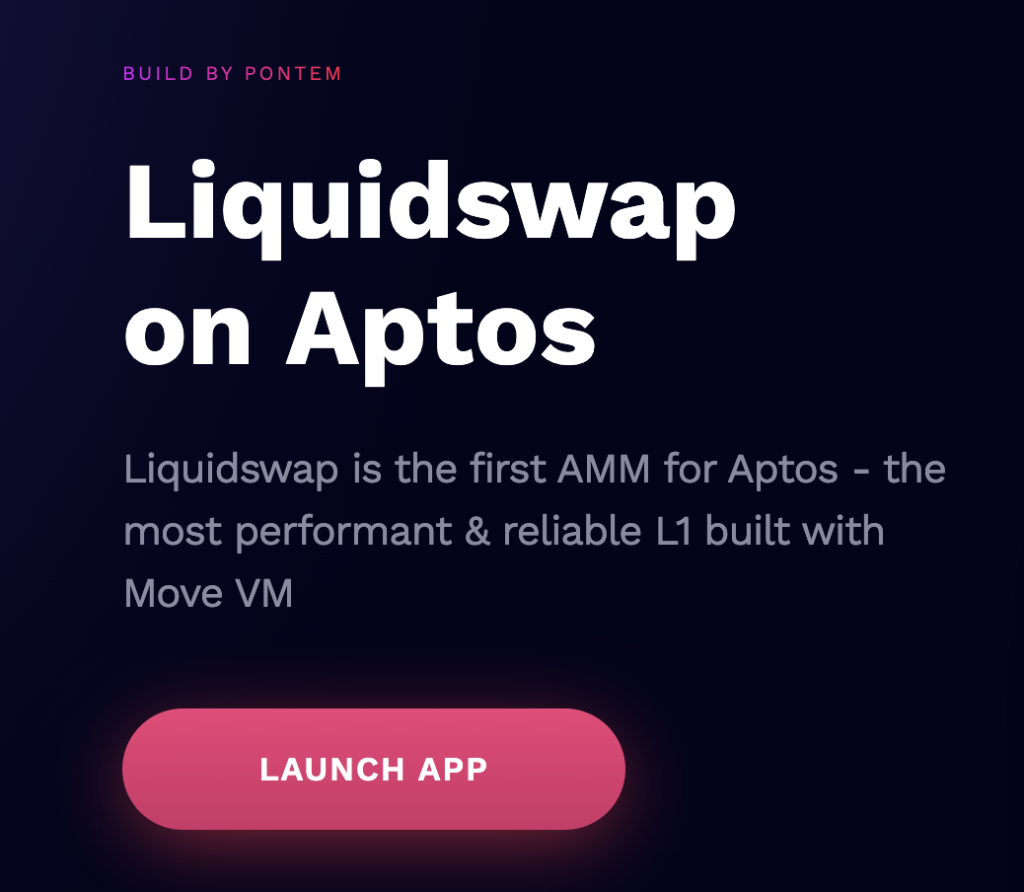 Aptin.io
Aptin is a decentralised non-custodial liquidity market protocol where users can participate as depositors or borrowers. Aptin will reward yield farmers APN tokens for providing liquidity to their lending platforms.
AptosLaunch
This is the place you go to buy new Aptos coins in the pre-market stage. AptosLaunch is the first decentralized launchpad on the Aptos Network. With Aptos building the safest and most scalable Layer 1 blockchain for the next billion users, AptosLaunch is engineered from the ground up to empower Aptos project owners.
Aries Markets
Aries Market is a decentralised margin trading protocol on Aptos. Lend, borrow and trade with margin via a fully on-chain order book with a lightning speed.
Plasmaverse
A metaverse game on Aptos. Because Earth is near extinction, scientists around the world were racing to find the most planet similar to Earth. Then they found it and named it Plasmaverse. They decided to send an expedition to settle a living there in Plasmaverse, containing nine heroes who brought several resources with them. The resources are animals, plants, seeds as well as human embryos. They prepared these resources to be ready by reaching Plasmaverse in twenty light years.
Aptos Eagles
This could be the Dogecoin or Shiba Inu of Aptos. A memecoin that has deep connections with the Aptos Labs itself making it a favorite to win the title of THE memecoin of Aptos ecosystem.
Mobius.market
Mobius is a decentralized non-custodial liquidity market protocol on Aptos where users can participate as depositors or borrowers.
Anchotos Finance
Anchotos provides Lending and Leveraged Yield Farming on Aptos Connecting LP's borrowers and lenders.


Will the Aptos hype dwindle down?
Not yet, we are in a bear market and people don't have much to do so a new, mega-hyped VC backed blockchain is like a spark of life for all crypto degens. The scenario is already seen with other similar projects like Solana, Avalanche or Polkadot. People flock to these, tons of new worthless projects get launched, some people earn a lot of money, a lot of people lose a lot of money and the crypto cycle moves on to the next new shiny thing.
Did you know that all your DeFi activities (including the ones you plan to do on Aptos) are subject to taxes? Read more about how to pay taxes on DeFi by clicking here.
Read more about:

CaptainAltcoin's writers and guest post authors may or may not have a vested interest in any of the mentioned projects and businesses. None of the content on CaptainAltcoin is investment advice nor is it a replacement for advice from a certified financial planner. The views expressed in this article are those of the author and do not necessarily reflect the official policy or position of CaptainAltcoin.com