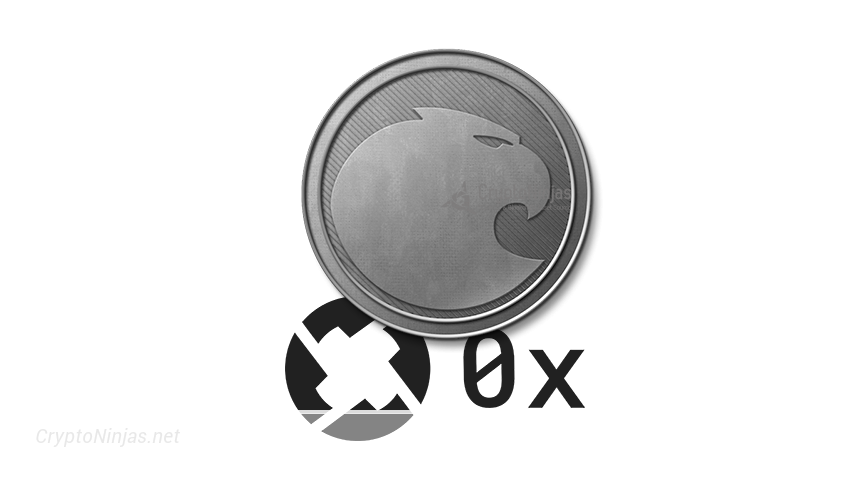 0x protocol has been experiencing some decent price action as of late, especially when compared to the rest of the market. The currency peaked around July 15th when we saw the prices of $1.15/18014 satoshi. These levels were mostly maintained through the month, at least when it comes to its USD value of 0x. The month was rounded off with a price of $1.05/13606 satoshi.
August brought about some stronger USD value losses and 0x reached the monthly lows around 14th, when it was worth $0.6660/11039 satoshi. Notably this cryptocurrency recorded a lot less intense BTC value losses and has shifted into somewhat of a positive pattern in the last week or so.
Currently you can purchase one ZRX for $0.716209 USD (-1.36% in the last 24 hours)/10664 satoshi (-1.97% in the last 24 hours). Daily trade volume is pretty mediocre, sitting at 1,123 BTC, with over 50% of it coming from Binance. With a market cap of $385,271,828, ZRX is currently the 24th most valuable cryptocurrency on the market.
[vcw-full-card symbol="zrx" color="white" currency1="USD" currency2="BTC" currency3="ETH" url="" target="_self"]
ForecastCity analyzed the currency's technicals:


"0X/DOLLAR is in a downtrend and the beginning of uptrend is expected. The price is below the 21-Day WEMA which acts as a dynamic resistance. The RSI is at 37. While the RSI and the price downtrend in the Daily chart are not broken, bearish wave in price would continue."
Check out the complete analysis on the link above to see their trading suggestion.
There were a couple of newsworthy updates about the 0x protocol and the ZRX cryptocurrency. In what was probably the most speculative (and naturally most interesting) piece of news recently, Coinbase announced the rebranded version of its Toshi wallet. How was this important for the 0x protocol? Well, the meat of the matter is in the promotional wallet interface screenshots that were posted.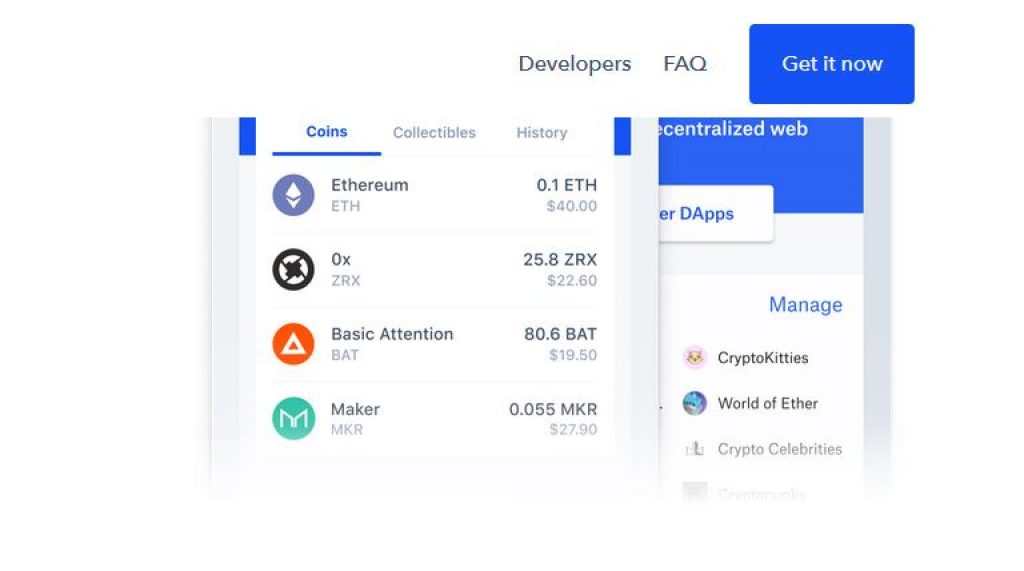 As you can see, three projects that currently aren't listed on Coinbase are included in this screenshot and one of those projects is 0x. Speculation immediately kicked in as people saw this as Coinbase foreshadowing its future additions. Coinbase did previously confirm that they are looking into BAT and ZRX as possible additions to their portfolio (with MKR being suggested as a candidate for the Coinbase Custody service). We did previously present the cases for BAT and 0x to become the part of this big exchange so make up your own decision if these screenshots are a sign of things to come.
---
?Read the review of Trezor hardware wallet or check out other best hardware cryptocurrency wallets here.
---
The project recently released a development update #11 which discussed all the new features that were introduced and all the issues that were addressed in the month of July. They state that this previous period was one specifically dedicated to development tools, and the best confirmation of that was the confirmation of a 0x.js release candidate. 0x.js is a TypeScript/Javascript database that contains the tools any developer would require to interact with the 0x protocol. 0x.js ships as both a UMD module and a CommonJS package and is specifically designed to fit the upcoming version 2 of the 0x protocol.
The mentioned 0x v2 protocol is being discussed with intense focus as of late. Amir Bandeali of 0x recently visited the Fluidity Summit 2018 where he explained the 1.0 version, reviewed the 2.0 version and described the expanded vision that the project plans to adopt with this upcoming protocol update. V2 has recently completed its first security audit by SoHo token labs. A second security audit with Consensys Diligence has commenced immediately afterwards. The protocol is already live on the Ethereum Kovan testnet and a beta starter for anyone who wishes to kick off a new test project can be found here. V2 is seen as quite an improvement from v1 and will deliver several new features:
New smart contract architecture; seamlessly support new token standards. Support for ERC-721
More efficient order matching and cross-relayer arbitrage
Support for new signature types and custom verification logic
Open source framework for "forwarding contracts." Easy user on-boarding, abstraction of WETH, and trade widget support.
Ability to create "filter contracts" for permissioned liquidity pools
Bulk order cancellations with a fixed sized transaction
V2 plans to expand the use cases of the 0x protocol from tokens to "everything", as the project markets it. The upgrade has some serious implications as various other backed assets could become tradable on top of the 0x protocol. This would increase 0x's number of potential use cases and would increase the token demand, ultimately leading to a rise in token price. Whatever the v2 implications may be, 0x team recently released a timeline update in which they confirmed that the upgraded protocol should be ready by September 3rd. The v1 pipeline will be turned off around December; check out the complete timeline on the link above.
---
?Read here a comparison of best coins focued on privacy transactions.
---
So v2 has been the main focus of this development update, but there were a few other updates mentioned as well. A user tool called 0x Portal was launched which lets people access the 0x relayer network and freely choose the platform they want to trade on. 0x blog started releasing regular Relayer Report column where Rahul Singireddy, a 0x employee, compiles and releases the latest updates from the relayer ecosystem. Developers are also working on a 0x trade widget, which should allow users to instantly purchase tokens with ETH in a single transaction through the 0x protocol.
0x protocol never fails to deliver when it comes to strong development updates. The potential of the project remains unquestioned, as it could very well become the backbone of cryptocurrency trading in the future. For now, community members will definitely focus on the upcoming September mainnet launch.

CaptainAltcoin's writers and guest post authors may or may not have a vested interest in any of the mentioned projects and businesses. None of the content on CaptainAltcoin is investment advice nor is it a replacement for advice from a certified financial planner. The views expressed in this article are those of the author and do not necessarily reflect the official policy or position of CaptainAltcoin.com