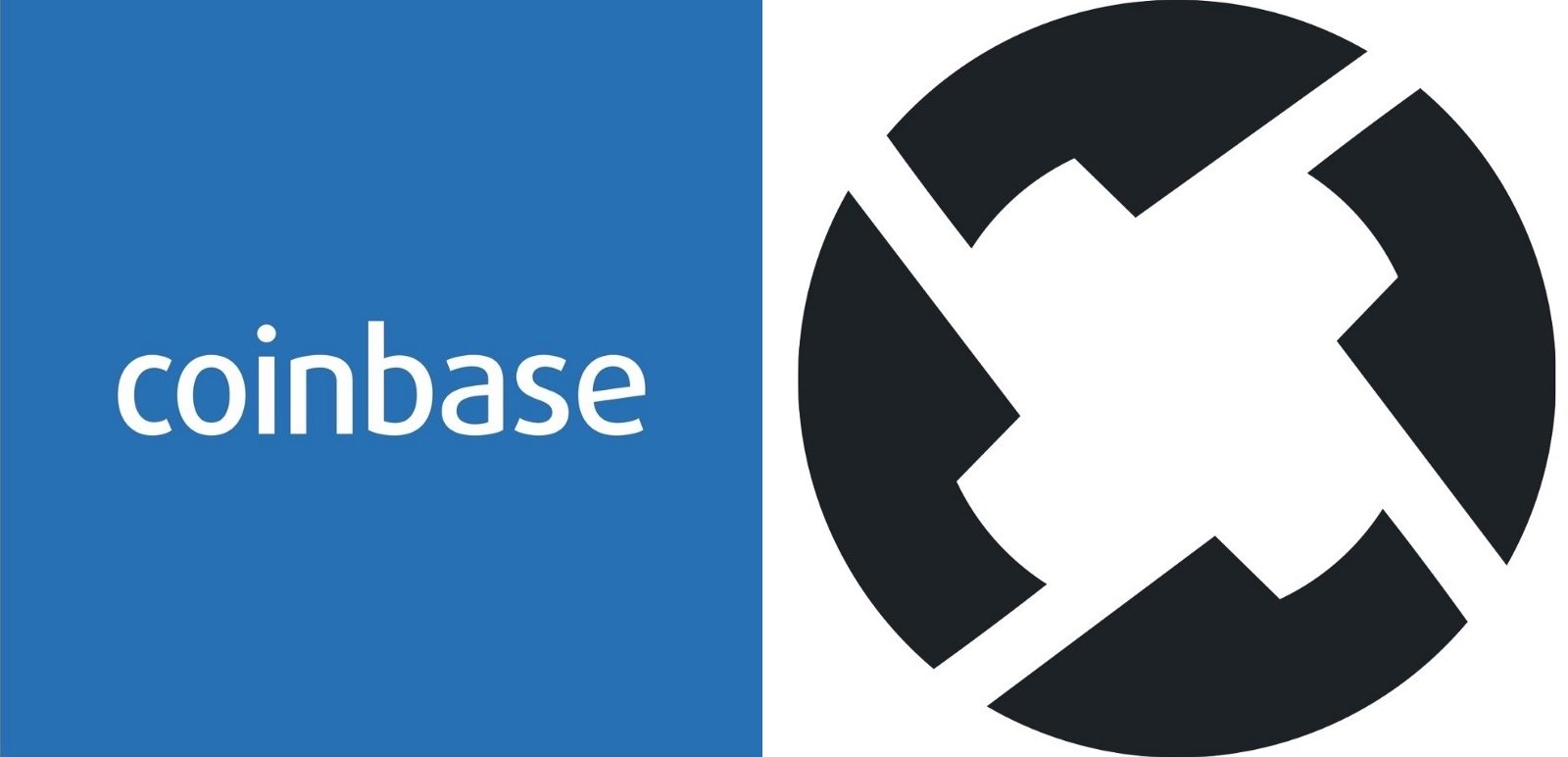 0x has been one of the summers better performers. Starting the month of July at $0,587 USD/9984 satoshi, the coin soon enough almost doubled in value as it set a monthly high of 1,13 USD/17020 satoshi on July 5th. Since then, we saw it fall back down to $0,76 USD levels alongside the rest of the market, before absolutely taking off yesterday. The coin picked up the pace and reached the levels of $0,9828 USD in just under a day. 0x is currently traded at $0.986148 USD, which is a rise of 14.41% in the last 24 hours. With a market cap of $532,93 million USD the coin blasted through a lot of competition to climb up to the 24th spot of the coinmarketcap's list of most valuable cryptocurrencies and will be looking to challenge Bytecoin for the spot above.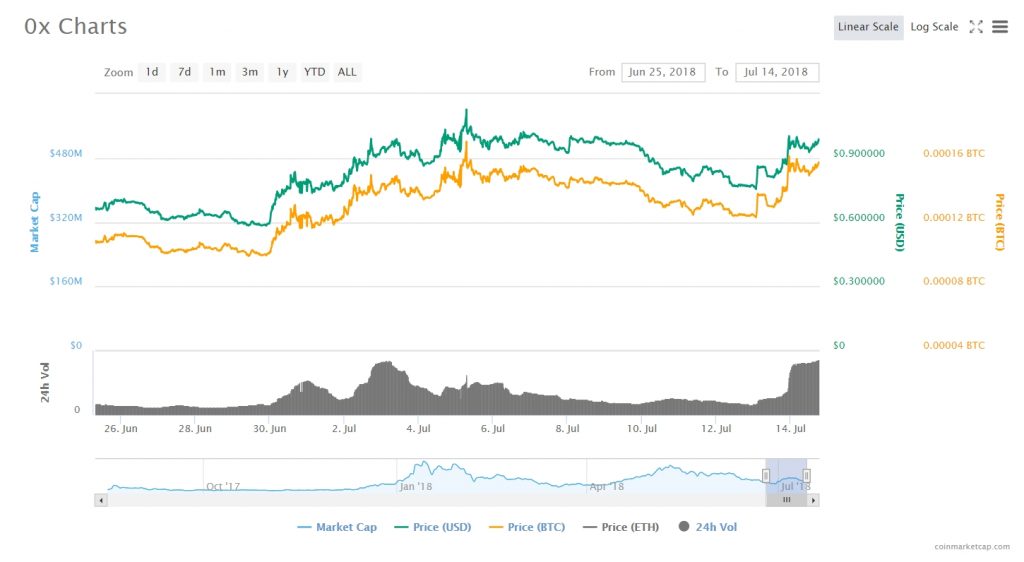 The protocol was created to enable decentralized trading of Ethereum assets (ERC-20 tokens) while using off-chain orders which reduce gas costs and relieve the native blockchain. It serves as the underlying infrastructure for creation of decentralized exchanges or DEX's. One of its main advantages is the fact that its off-chain settlement lets if have 0 transaction fees.
The project has been keeping its head down and silently working as of lately. In line with that, 0x v2 was recently deployed on Kovan test network and made available to developers. All of this is being done to prepare the project for the mainnet launch, which will transfer the protocol onto a native blockchain (as 0x is currently an Ethereum-based). The mainnet is currently in development and the testnet will help iron out any kinks and bugs. 0x has also employed Soho Token Labs, a known code auditor, to assist them with polishing their platform.
Their hard work and potential isn't going unnoticed as projects are already accepting the protocol. dEX, Radar, Augur, Blocknet, Aragon, Lendroid, Dharma, Maker and more have considered using 0x protocol and developing their own exchanges on top of it. The ZRX coin itself is getting more liquidity with each passing day. Unodax, an Indian exchange, recently announced that its adding it as a part of its portfolio:
"Unodax is now supporting the holding of 0x (ZRX).  In the 0x protocol, orders are transported off-chain, massively reducing gas costs and eliminating blockchain bloat."
However, their biggest acknowledgement so far came from the hands and wallets of the probably most popular fiat-to-crypto exchange out there, Coinbase. Coinbase earlier confirmed that it has acquired Paradex, a decentralized exchange built on top of the 0x protocol. This sent crypto community scrambling (and buying 0x) as many people saw the acquisition as a clear sign that the coin will become a part of Coinbase's line-up. These rumors died down as Coinbase focused on getting ahead with plans to add Ethereum Classic before anything else.
The rumors kicked in again yesterday when Coinbase announced that it's "exploring" 5 different ERC-20 coins to determine if they would be suitable portfolio additions. The coins that are being considered are probably known to everyone by now, but for the sake of posterity they are Cardano (ADA), Basic Attention Token (BAT), Stellar Lumens (XLM), Zcash (ZEC) and 0x (ZRX). Markets immediately reacted, either by mocking XRP for once again being left out by Coinbase or by putting in heavy buy orders for the mentioned coins.
As of now, little is known in terms of which one (or ones) of these coins will end up being added to the exchange. If we look at things more closely, Coinbase has in the past expressed its intention to invest into infrastructure for decentralized exchanges. It is also a known market influencer that can launch a token "to the moon" merely by saying that it's thinking about it. Adding 0x would therefore have direct financial implications for Coinbase, as it would significantly boost the value of their Paradex/0x-based decentralized platform.
There are a couple of other things to consider here. Fred Ehrsam, Linda Xie and Olaf Carlson-Wee are all 0x advisors. They are at the same time current and former Coinbase executives.  0x is also seen as a driving force for the decentralized exchange revolution, and Coinbase would be smart to get in on that early. While nothing is yet clear, the previous arguments suggest that 0x does have a pretty strong case for becoming the next Coinbase addition.

CaptainAltcoin's writers and guest post authors may or may not have a vested interest in any of the mentioned projects and businesses. None of the content on CaptainAltcoin is investment advice nor is it a replacement for advice from a certified financial planner. The views expressed in this article are those of the author and do not necessarily reflect the official policy or position of CaptainAltcoin.com