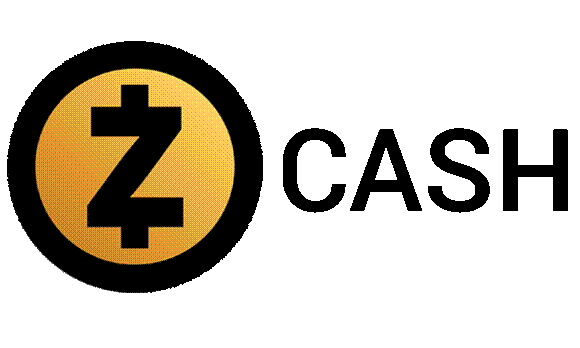 Zcash, a coin that was priced at more than $4000 during its launch in 2016, has fallen significantly from those all-time highs. The month of July was relatively slow for it until the Coinbase announcement (which confirmed that ZEC is being considered as a possible platform addition). These news saw ZEC explode from $153 to $183 in a couple of hours. Since then, its USD value recovered a bit more and has been hovering around $200, with a monthly high of $225 that was reached on July 18th. Its BTC value was somewhat more erratic, as it fell harder from its montly peak of 0,0299 BTC. ZEC is currently priced at $198.36 which is a 0.98% increase of its USD value in the last 24 hours/0.02581820 BTC, a 1.77% drop in its BTC value. Currently sporting a market cap of $876,007,738, Zcash remains the 21st most valuable cryptocurrency on the market, well apart from OmiseGo on 20th and Qtum at 22nd.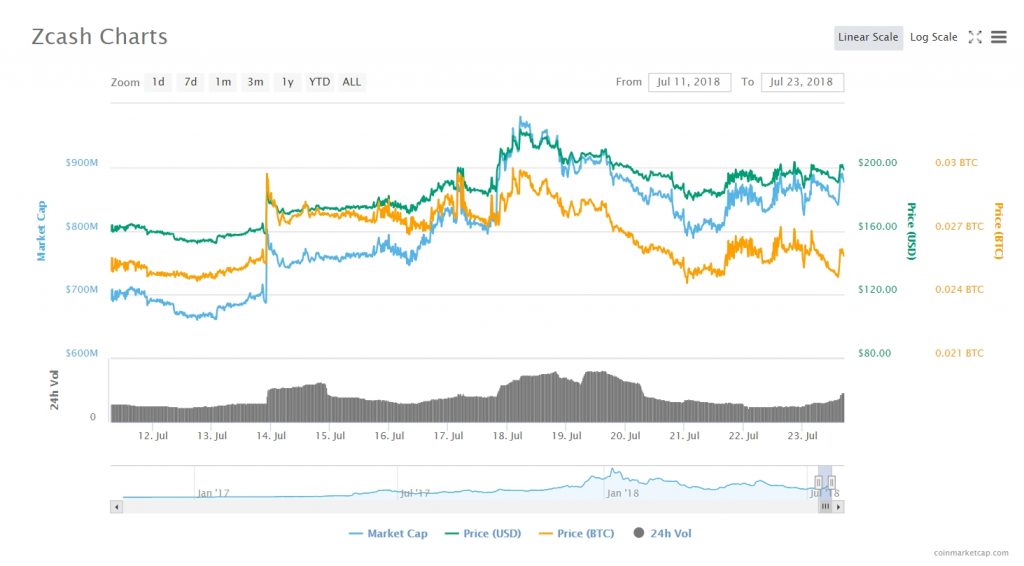 The major support level of the coin that the bears are not expected to cross easily is $150. Traders mostly agree that the uptrend should continue, especially if Bitcoin movement remains favorable in the upcoming period.
---
If you are interested in privacy coins – Monero coin (XMR) along with DASH (DASH coin) is most known. Right behind them, ZEC (Zcash cryptocurrency) and many forks of it are fighting for their place in the spotlight.
---
The coin has been embroiled in some controversy as of lately. After Zcash publicly embraced Bitmain introducing Zcash ASIC mining, the community has reacted rather poorly (themselves being mostly GPU miners). Some parts of the community understood the decision, others were against. Olivermasiosare from Reddit said:
"Easy, zcash community is small and weak, the only loud voice was that of the miners. They were never in control of the coin. Truth is that no one is in position of forking zcash, we want their tech, Miners don't have real power, holders are few and don't care right now. The devs have the founders reward, capital seed and world class teams. Why not oppose bitmain? Truth is Asics do it better and cheaper."
MoneroCrusher responded to that post by saying:
"Truth is: the Zcash network could be run on 2 toasters and 1 smartphone. ASICs are no better. It's like saying a formula 1 race is better than a bicycle race. It's not better, it's just more centralized because not everyone has a formula 1 but most have a bicycle. The network's health is measured in its decentralization. Therefore the bike race is better for Zcash's health."
---
Read here a comparison of top privacy coins.
---
Ultimately both sides raise good points; Zcash succumbing to ASIC miners could be a sign of a wider trend incoming. This is a rather problematic topic with Zcash especially, as the Zcash Company is being funded until November 2020 by taking a share of the mining rewards. On a related note, data collected from Anything Crypto suggests that at current difficulty levels, mining ZEC with the Antminer Z9 mini could net you $8,000 return over a two year period, which is over 400% more profitable than mining Bitcoin and 200% more than mining ETH.
Zooko Wilcox, the creator of Zcash, got into some hot waters when he posted this tweet:
"I love going to the grocery store and buying whatever I want and not worrying how much it adds up to, even if it is $100. I wish everybody could do that all the time…"
Some parts of the community immediately took offense to this, calling him a brag and insensitive. Others were supportive, saying that they understood he meant nothing wrong with his tweet. @Dirtybitsxxx gave probably the best account of the situation:
"That tweet is a Rorschach test."
Not everything has been gloomy about the project. This zksnarks using privacy coin will bring some positive updates in the future. Namely, work is being done on the official wallet user interface, which will make it easier to buy and spend your ZEC coins. An upgrade for the Zcash network, officially titled Overwinter, was released in late June. The update's purpose is strengthening the protocol for future network upgrades. It includes versioning, replay protection for network upgrades, performance improvements for transparent transactions, a new feature of transaction expiry, and more.
Some smaller tweaks were made with the release of Zcash 1.1.2, in preparation for the upcoming Sapling update. Sappling will look to introduce significant efficiency improvements for shielded transactions that will pave the way for broad mobile, exchange and vendor adoption of Zcash shielded addresses. Full details about this update which is coming on October 28 can be seen here.
The development of the project is seemingly staying on tracks and Zcash holders should have plenty of reasons to be satisfied, both short term and long term. Especially if Coinbase decides that it wants to make this coin a mainstay on its platform.

CaptainAltcoin's writers and guest post authors may or may not have a vested interest in any of the mentioned projects and businesses. None of the content on CaptainAltcoin is investment advice nor is it a replacement for advice from a certified financial planner. The views expressed in this article are those of the author and do not necessarily reflect the official policy or position of CaptainAltcoin.com