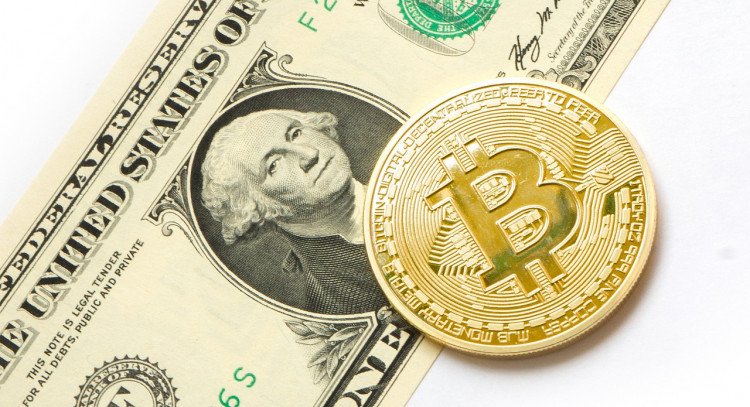 Since Satoshi first activated the Bitcoin network, about 17.5 million coins have been minted. While we have commented, the fact that many of the bitcoins currently in circulation are in relatively few wallets, it is not always possible to assign names or identities to those addresses.
As of this week, only one company, which you may have heard little about, owns more than 200,000 BTCs. I am referring to Grayscale, owned by Barry Silbert, the creator of the Digital Currency Group (DCG).
As Bitcoin continues its chaotic price action, falling and rising steadily across key levels, some paranoid traders have feared that institutional investors have moved away from the crypto market.
---
Read here how to buy bitcoins instantly with a credit card.
---
But we must remember that in every trade, there is a seller and a buyer on both sides. This means that when there is a drop in prices someone is buying. That is, even with the current prolonged downward cycle not everyone is mass selling, instead they buy and accumulate Bitcoin.
According to a research report released on December 3, from the offices of the Diar crypto analysis unit, Grayscale Investments, a self-proclaimed "trusted authority on digital currency investment," has used the BTC price drop during 2018, accumulated thousands of BTCs to stuff their wallets for their own Bitcoin Investment Trust (GBTC), even when the monetary value of their total holdings has plummeted in dollar terms.
GBTC stocks are on a steady downward trend (in dollars) since the price of Bitcoin peaked in 2017. The value of its shares has fallen by 80 percent since then.
With the BTC price dropping from almost $20,000 around the year change to less than $4,000 at this point, the dollar value of Grayscale Bitcoin Investment Trust has dropped from almost $2500 million in January to around $825 million at the beginning of December this year.
However, when that monetary value is seen in terms of bitcoin holdings, it has grown inversely over the same period, showing an accumulation of around 30,000 additional BTCs during 2018. According to the report, at the time of writing, the largest institutional investment firm in the crypto currency space now has more than 203,000 BTC, "barely" 1% of the total current supply.
While the bear market has discouraged many retail investors and speculators, the GBTC stated that, contrary to what is believed, the proportion of institutional investors gained momentum in a way we had not seen before. It appears that the prolonged bear market does not make the confidence in Bitcoin less attractive to large investors.
---
Want to know how to use Cryptopia? Click here.
---
From all this, it is safe to say that institutional investors are busy buying in crashes while others get scared. We have already indicated how they can do this.
The big institutions know how to handle these things, and although we might think that there is not a high demand for BTC because the fall in prices indicates so; the truth is that unlike us, these institutions tend to be much more patient and secretive to do so, they are like professional Poker players, never show their move, nor a minimum sign or gesture to show the winning hand.
It must also be said that this continuous institutional interest has not gone totally unnoticed, as there are several institutions and innovative crypto visionary institutions that have established products, services and platforms, aimed at people of high net worth.
For example, Nasdaq recently announced that it joined VanEck to work on a Bitcoin and "crypto 2.0" futures contract, aimed at both institutional and retail investors.
Interest in Bitcoin among institutions and their investors continues to be quite strong considering the downward trend observed throughout this year, and in addition, the continued buy-sell of BTC may indicate good news to know if the market will have another opportunity in the future.
Look at it this way, someone is getting a technology in exchange for dollars, to trade with it when he deems it convenient.

CaptainAltcoin's writers and guest post authors may or may not have a vested interest in any of the mentioned projects and businesses. None of the content on CaptainAltcoin is investment advice nor is it a replacement for advice from a certified financial planner. The views expressed in this article are those of the author and do not necessarily reflect the official policy or position of CaptainAltcoin.com