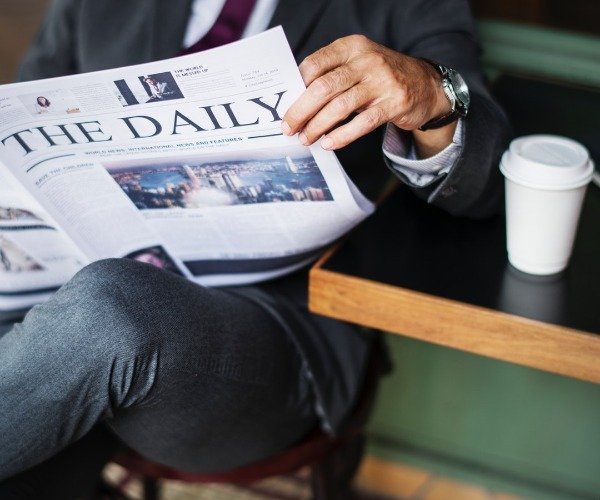 Bitcoin SV launches its new logo on Bitcoin's 10th anniversary
A pro-Bitcoin SV organization called bComm Association recently unveiled the new, updated logo for Bitcoin SV, one of two cryptocurrencies that appeared in the aftermath of Bitcoin Cash's November hard fork. Unsurprisingly, the announcement was fully in line with Bitcoin SV's intention to present itself as the "real" Bitcoin, the only one that remains true to Satoshi's original vision.
"Today marks 10 years since the birth of the Bitcoin blockchain, and this date has more importance now than ever. After too many years of wasteful diversions from the Satoshi Vision, we can now finally celebrate Bitcoin's rebirth – unchained from experimental whims of developer teams who veered away from Satoshi's original plan," said Jimmy Nguyen, the president of bComm Association. The logo was announced on January 3rd, on the 10th year anniversary of the Bitcoin genesis block.
The crypto community wasn't too impressed with the launch, quickly pointing out how the new logo looks like a cheap Chinese knockoff of the actual Bitcoin logo.
This Craig Wright/Calvin Ayre-backed project hasn't really seen anything positive from this recent rebranding as the price of Bitcoin SV hasn't moved an inch since the logo was announced.
ConsenSys and AMD team up to bring blockchain into cloud computing
Ethereum-focused development team ConsenSys announced that they will be collaborating with Abu Dhabi-based Halo Holdings and the computer technology giant AMD on developing "optimized datacenter solutions for emerging blockchain workloads". What this means is that these entities will work on creating W3BCLOUD, a new cloud computing infrastructure based on blockchain technology.
"W3BCLOUD plans to develop optimized solutions powered by AMD hardware that are capable of supporting a variety of workloads and applications for governments and commercial enterprises, as well as accelerate the adoption of decentralized applications," explains ConsenSys.
While ConsenSys will provide expertise on matters related to blockchain transactions and use cases, AMD will be the hardware-focused partner, providing ConsenSys with access to "high-performance hardware technologies capable of better scaling and proliferating decentralized networks and services." Joe Lubin, the founder of ConsenSys and co-creator of Ethereum, explained how this cooperation will work:
"Bolstering the compute power of blockchain networks with AMD's leading-edge technology will be of great benefit to the scalable adoption of emerging decentralized systems around the globe. The combination of hardware and software will power a new infrastructure layer and enable an accelerated proliferation of blockchain technologies."
Read more about this upcoming collaboration here.
VeChainThor's Comet Open Beta goes live
Comet, a browser extension that enables you to run dApps on the VeChainThor blockchain from your web browser, went live a couple of days ago. The extension is available for installation on Google Chrome, with the VeChainThor team planning to expand onto other browsers in the future.
At the moment, the extension operates as "MetaMask for VeChain", letting members of the VeChainThor ecosystem manage, store and transfer their tokens. Comet comes with a pre-generated wallet which can be exported/backed up like any other cryptocurrency wallet. Project's community released a short and concise guide on how to set up and use your Comet wallet; this guide can be found here.
Overall, Comet is expected to make experiencing the VeChainThor ecosystem somewhat easier. In a MetaMask-like way, VeChainThor dapps will be able to integrate with Comet and allow its users to make payments/transactions with their VeChainThor tokens. Over the coming months, Comet will receive several updates and improvements, including (but not limited to):
Support for Connex
An extensionless option that lets users run dApps on mobile
Verified dApp program for improved user experience
Integration with Veforge Vault
Comet currently supports Web3, the most widely adopted JavaScript framework for developing web-based blockchain applications. You can read more about it here.
Holochain Dev Pulse 9 released
Up-and-coming open source framework for building fully distributed, peer-to-peer applications Holochain has recently made it a habit to release "Dev Pulse" updates. These updates usually contain useful footnotes describing what the project's developers have done since the last update. Another dev pulse (9th in a row) dropped just a couple of days ago, informing the community about the latest Holochain developments.
This latest update opens up by wishing everyone a happy New Year. It also adds a disclaimer that the devs have taken some time off during the holidays, which has resulted in Dev Pulse no.9 being somewhat light on meaningful updates. The update mentions that regular development is expected to resume in the following days. Finally, a Holochain 101 educational section has been introduced in Dev Pulse 9 with intention to "help developers become more familiar with Holochain core concepts."
Overall, the team spent the past week "laying the groundwork" for two important updates: last week-mentioned capabilities-based security as well as "signals". The signals feature will be "the beating heart" of future Holochain applications, looking to give developers the ability to listen for all sorts of events to which their apps can respond in real time.
"This will make hApps feel as lively and responsive as traditional server-based apps, without the processing and network overhead of our previous prototype — or the glacial pace of blockchain consensus," explains the blog announcement. Both of these updates are expected to improve overall user experience for future Holochain users. Check out the entire Dev Pulse 9 here.

CaptainAltcoin's writers and guest post authors may or may not have a vested interest in any of the mentioned projects and businesses. None of the content on CaptainAltcoin is investment advice nor is it a replacement for advice from a certified financial planner. The views expressed in this article are those of the author and do not necessarily reflect the official policy or position of CaptainAltcoin.com