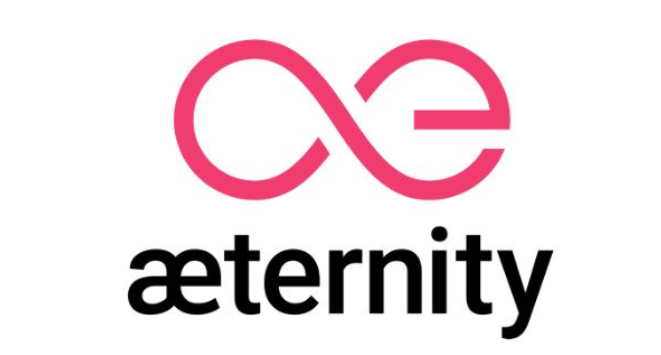 Aeternity has seen some decent price fluctuations as of lately. Its USD graph looks all over the place, as the coin has been fluctuating from its monthly lows of $1,65 all the way to $2,10. Since reaching this number, the price fell down to around $1,80 before starting to slowly recover in the last couple of days. The coin is currently sitting at $1,97 with a 2,29% daily rise in price. Its BTC value is a slightly different story, as it kept hovering above 27000 satoshi for quite some time before breaking below this number around July 18th. Since then, the coin kept bleeding and is currently priced at 24041 BTC, with a daily drop of 4,24%. Capped at $460.87 million, Aeternity is currently the 33rd most valuable cryptocurrency on the market, sitting just below Ontology (ONT) and above Maker (MKR).

Throughout July the coin has been trading within a channel formed by its .786 Fib retracement ($2,20) and .886 Fib retracement ($1,71). Therefore its nearest support is sitting at the bottom of this channel, while the resistance is at the top. Breaking out of this channel would lead either to a support at $1,15 or a new resistance at $3,02. The latter scenario will require a strong push from the bulls.
The project offers a lot to potential developers and users. From the Sophia smart contract language to Bitcoin-NG consensus with Cuckoo Cycle used for Proof of Work, state channels, integrated oracles, Aeternity virtual machine and an integrated naming system, the list of advantages is truly impressive. You will find a more detailed description of these Aeternity features in this neat FAQ that they've released just recently.
As of lately there have been a couple of strong developments around the project. First of all, the coin recently launched its own native mainnet and begun the process of migrating the ERC-20 tokens to the native blockchain based ones. It became a part of the Atomic Wallet portfolio which came along with being accepted on the Atomic Swap exchange. Several community events, including the first Blockchain BBQ in Lichtenstein's House of Blockchain and BlackSeaChain conference in Varna, Bulgaria – both of which will have Aeternity as sponsor/speaker – will be held in the following days. There is also a 4000 AE bounty created to "find a venue for a global, decentralized artwork project on a large urban scale, powered by the Aeternity blockchain." Details of this bounty can be found here.
Aeternity's blockchain platform's investment section called Aeternity Venture will be investing $1,3 million to kickstart 9 different blockchain start-ups. The start-ups will become a part of Aeternity's Starfleet incubator program designed to support blockchain progress and innovation through a network of established innovators, investors and industry enthusiasts.
---
Read here how to buy litecoin with paypal or credit card.
---
UTU technologies (Mauritius/Kenya), a trust ecosystem for the sharing economy, received $200,000 USD in investments and AMPNet (Croatia), an integrated hardware and software suite, received $100,000 USD. Both networks managed to secure an additional $50,000 USD each from Aeternity Ventures' partner network as a number of investment funds and angel investors followed the event online. The remaining $1,000,000 USD will be distributed amongst the remaining teams: TraDEXsocial, NOBLE, Tip-me, Ride Safe Africa, YAIR, TRIBE and Data2Honey.
"We were delighted to welcome the visionary teams from the likes of Croatia, Kenya, and Austria, as well as investors and industry enthusiasts to the final event of AETERNITY Starfleet 2018 in the beautiful Sofia Tech Park in Bulgaria. I have been very impressed by the passion, dedication and far-reaching potential of the nine teams that have made it to the final of AETERNITY Starfleet. The finalists' projects have demonstrated an innate ability to take our feedback and fine-tune the business model and roadmap accordingly."
Aeternity remains a project looking to deliver unmatched efficiency, transparent governance and global scalability. If it manages to complete its intended mission, it could easily become one of the most innovative and, more importantly, commercially viable blockchain platforms on the market.
So what is unique about AE?
Decentralized Oracles Machine – With this machine integrated into Aeternity's system, data from outside sources or real-world data are brought in for use in smart contracts.
Prediction Market – Aeternity uses prediction markets for its various verification and voting purposes within the platform.
State Channels – Aeternity uses state channels to move smart contracts off-chain to ensure greater privacy as only the two parties involved in the transaction can view the information and operations of the contract.
Identity Network – This feature allows a user to create and own an identity on the Aeternity network. This created identity can be used on the web, on voting systems, in real life and outside Aeternity network.
Mining is done with RAM  which leads to true decentralization because efficiency does not correlate with scale. As a bonus it uses less energy and this makes ae mining appealing for using hardware that people already have and are not currently leveraging. This will lead to more security, lower mining costs for the chain, and will spur adoption to lower income people in 3rd world to who mining rewards will be significant.
Governance and adaptability is key to staying state of the art. If some project makes an innovation that is say related to oracles, then AE can easily implement it without splitting the chain.

CaptainAltcoin's writers and guest post authors may or may not have a vested interest in any of the mentioned projects and businesses. None of the content on CaptainAltcoin is investment advice nor is it a replacement for advice from a certified financial planner. The views expressed in this article are those of the author and do not necessarily reflect the official policy or position of CaptainAltcoin.com