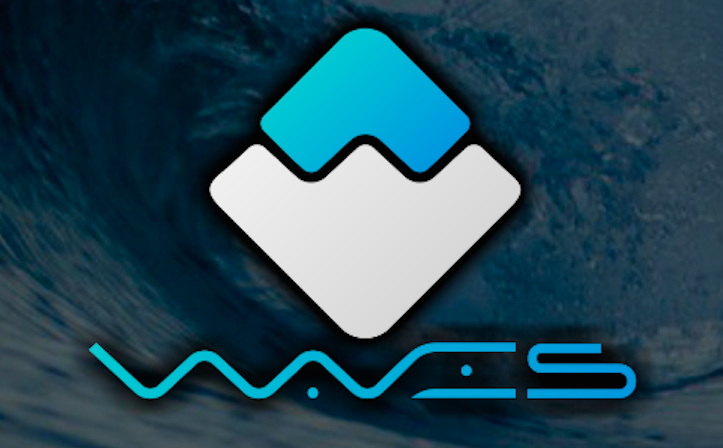 Pricewise, Waves has seen better days. Opening the month of August with $2.36/30817 satoshi, we immediately witnessed a drop in value which ended up with the currency going for $1.79/24387 satoshi. Ever since Waves moved in a rather sideways pattern, with its USD value moving a bit more wildly. the price reached its September lows on the 10th ($1.87/29824 satoshi) and has exploded from there into a monthly high of $2.53/40376 satoshi on the same day.
At the moment of writing Waves has dropped off a bit from those highs and is valued at $2.16 USD (3.01% drop in the last 24 hours)/34090 satoshi (1.73% drop in the last 24 hours). Daily trade volume is sitting at measly 411 BTC. With a market cap of $216,136,138, Waves is currently the 39th most valuable cryptocurrency on the market.
Trader ZOGRAS analyzed the technicals of the currency, with a short FA overview:


"This asset is quite old, the project has been running since 2016. It is known by an active team, a thoughtful idea and constant innovations. It was very popular previously, and trade was characterized by large volumes. However, in early July the volume of trades collapsed 7 times on Binance, but this anomaly was noticeable only on this platform. At the same time the price dropped by 74% in one candle. A minimum of 0.0001151 has been updated.
Active purchases began on all exchanges from August 1th to 13th. In this case, the customer protection zone was formed – 0.0002850-0.0002970. This is a favorable level for entering the asset, with a reduced risk of loss."
His complete analysis will give you more details about the resistance zones and other info you should consider before trading the cryptocurrency.
The project was rather active in the last couple of months. On the September 5th, integration with the Ledger Nano S hardware wallet was announced.
Happy #CryptoTuesday! Ledger now supports Hycon, Waves, Rise, FIC Network, Pirl, EOS and Akroma. These 3rd-party apps for Ledger Nano S are available on Ledger Live: https://t.co/lVojp5GnZu

For more details on upcoming cryptos support visit https://t.co/4PGV5TOz2l pic.twitter.com/Bsy2LVx6Zp

— Ledger (@LedgerHQ) September 4, 2018
From now onwards, Waves investors will have a dedicated client for their cryptocurrency installed onto the popular cryptocurrency storage device. Sending coins, signing off transactions and eventually 2FA security features will be a staple of this application. Waves announced another wallet partnership recently, this time with Cold Storage Coins, a platform that offers secure offline storage of cryptocurrencies.
Waves was recently ranked as the 8th most active blockchain by the website blocktivity.info. The website's tool takes into account the number of transactions on a certain blockchain and ranks them according to their total throughput. This ranking isn't the best indicator of a blockchain project's quality (as partially centralized projects like Waves will have natural advantage over more decentralized ones) but is surely something that the community will know how to cherish.
---
?Read how to buy coins on Kucoin in our detailed guide of Kucoin cryptocurrency platform.
---
Waves' CEO Sasha Ivanov has confirmed that the team is engaged in negotiations with the Maltese government, looking to gain proper accreditation required to run the project's operations on the country's territory. The mentioned island-state has introduced some crypto friendly regulation in the past which has resulted in several cryptocurrency projects like Binance and BitPay moving their operations there.
"Waves attended a meeting with government representatives and other interested parties on the island to discuss technological cooperation in the fields of healthcare, land registry, voting and other areas, as well as proposals to use Waves as a platform for tokenized financial instruments."
You can read more about these negotiations on the team's official blog.
On the 10th, we saw the platform announce the launch of smart contract integration onto their mainnet.
We are happy to announce that our #smartcontracts launch process on MainNet has officially started: https://t.co/hlQoz97LqR

It's just the beginning, folks — the start of many wonderful things that will be happening in the #Waves ecosystem in the future!#Blockchain $WAVES pic.twitter.com/vFdYPeQi7L

— Waves Platform (@wavesplatform) September 10, 2018
"We have released a new system protocol for the Waves blockchain that will enable Smart Contracts. The update initializes a process of voting for miners on the network. The successful conclusion of the voting process is required to activate the new protocol and switch on smart contracts for network users. After reaching the required 80% of votes, the protocol will be activated a week later," said the official publication announcing the launch.
The first stage of Waves' smart contracts launch will include so-called Smart Accounts, which are non-Turing complete smart contracts that support the execution of code on the blockchain, but with deliberate limitations on functionality to avoid unwanted usage scenarios and to increase the reliability of the system. Features deployed by Smart Accounts include multisig wallets, atomic swaps, token freezing, whitelist voting, and data oracles.
Inal Kardanov, developer and software engineer of the Waves platform, released a two part publication titled "The Hitchhiker's Guide to Waves Smart Contracts" which can be read here and here. After the first stage, the Waves team will continue investigating possible scenarios for Smart Account usage and begin implementation of the second phase: Turing-complete smart contracts that will bring a far wider range of features to the Waves ecosystem.
In other smaller updates, the team released a summary of their August progress. Auth API, iOS app, Waves Keeper (MetaMask-like browser extension), node team updates were the team's development related accomplishments for the month. There was also a mention of the Waves summer roadshow Moscow and the Ambassadors program on the community updates side of things. After a scheduled community voting, the Bancor token (BNT) will be the first ERC-20 token listed on the Waves DEX. Waves currently has over 250 community ran nodes; the project will be running a Community Nodes Program designed to motivate more users to start running more nodes. Finally, Bithumb announced that Waves (WAVES) and ChainLink (LINK) will be listed on their exchange platform on September 19th.
Waves (WAVES) and ChainLink (LINK) will be listed on Bithumb Today!

■ Date : September 19, 2018(Wed) 6:30 PM [KST]

— Bithumb (@BithumbOfficial) September 19, 2018
Waves platform is making all the right moves towards becoming a fully fleshed out, operational ecosystem. It remains to be seen if they are unique enough to overthrow Ethereum and other pretenders on the "king of smart contract platforms" throne.

CaptainAltcoin's writers and guest post authors may or may not have a vested interest in any of the mentioned projects and businesses. None of the content on CaptainAltcoin is investment advice nor is it a replacement for advice from a certified financial planner. The views expressed in this article are those of the author and do not necessarily reflect the official policy or position of CaptainAltcoin.com