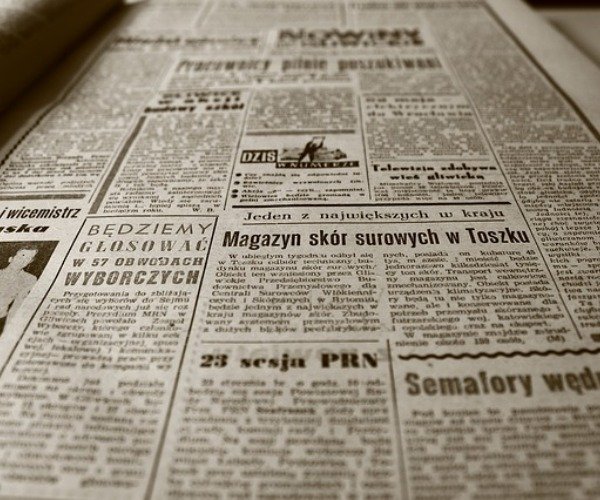 TRON's niTROn Summit to feature an entrepreneur/basketball legend
Justin Sun announced earlier today that his niTROn 2019 summit will feature a very interesting guest.
As a reminder, niTROn will be held on January 17th and 18th of 2019 in San Francisco and will have TRON, various blockchain developers, and entrepreneurs from all walks of industry discuss the summit's main theme – "acceleration".
Current technological progress within the industry, the future of blockchain, and best practices to inspire others to join the development of blockchain will be touched upon.
"During the summit, Justin Sun, TRON's founder, will share TRON's experience in operation and development, combined with his own understanding of the blockchain industry with the summit attendees. He will also share the latest business development strategy plan and the latest practice of blockchain integration with all industries," said the official announcement of the summit.
The announcement also mentioned that a "heavyweight guest speaker" will be invited, likely to give the summit more exposure and a mainstream appeal.
It was revealed today that this speaker will be none other than Kobe Bryant, a recently retired basketball player (5-time NBA champion/winner of two Olympic medals and one world championship) who is currently the head of Kobe Inc. Mr. Bryant will visit niTROn to share his own experiences with entrepreneurship and business development. Read the full announcement here.
Singapore's central bank upgrading regulation for country's crypto payment providers
The Monetary Authority of Singapore (MAS), the country's central bank, decided to bring forth some changes to its regulatory regime for cryptocurrency and cryptocurrency payment providers.
This move included passing a new Payment Services Bill whose main goal was to bring certain cryptocurrencies and payment processors under the bank's jurisdiction.
The new bill has previously passed through two public consultations since August 2016.
Once implemented, it is expected to bring better safeguards for consumer funds as well as measures to counter terrorism financing and bolster cyber security.
PSB is going to be made out of two frameworks: first one will include a "designation regime" thanks to which the government will be able to name and oversee payment systems it considers "crucial" to country's financial stability. Second framework will focus on handing out three types of licenses to payment service providers.
Experts feel it will affect e-wallets and digital payment tokens such as GrabPay, Bitcoin (BTC), and Ethereum (ETH).
Once this new bill is fully introduced (expected date is end of 2019), previous two crypto-regulating laws (Payment Systems (Oversight) Act (PS(O)A) and the Money-Changing and Remittance Businesses Act (MCRBA)) will be repealed.
Trezor calls for caution as Trezor clones hit the market
Popular cryptocurrency wallet provider Trezor released a public service announcement, looking to turn the public's attention to a new issue that was discovered recently.
Apparently, several 1-to-1 copies of Trezor wallets have been found on the market, indicating that an unknown third party has taken it upon itself to produce counterfeit and potentially unsafe Trezor wallets.
While Trezor claim that projects have in the past copied their technology and implemented it in their own solutions, this time the situation seems a bit more sinister.
These fake devices are usually sold at a discount by non-official Trezor vendors. And while they may look the same as your normal Trezor wallet, the company points out that they cannot guarantee that these devices work or keep your cryptocurrency safe.
"You would not entrust your money to somebody who has already cheated you by selling you a different product than you thought you were buying. We, therefore, recommend not to use this device and report it to us, which would help us fight these scams and provide you with a legitimate device," advises the Trezor team.
To close the PSA off, Trezor recommended that investors should buy their products from official Trezor shops and resalers. Links to those, as well as some pictures comparing the real/fake Trezors can be found here.
IBM and Columbia University launch blockchain accelerator programs
IBM's blockchain division and Columbia University announced today that they will be launching two new accelerator programs meant to stimulate the next generation of blockchain innovation.
According to this IBM press release, these accelerators will offer entrepreneurs and blockchain network founders around the world access to the expertise and resources they need to establish blockchain networks.
The entities plan on supporting 10 blockchain-focused businesses and programs, each. The plan won't be focused only on early startups; those who are already "in the blockchain business" can also gain access to this program.
The IBM Blockchain Accelerator  is designed for later-stage growth companies globally and focused on building out an enterprise business network and client base for their blockchain application.
The Columbia Blockchain Launch Accelerator is designed for pre-seed, idea-stage companies with a Columbia or other recognized New York City-based University affiliation.
"As blockchain technology continues to grow in popularity, its value is tied to the strength of the networks that use it. By helping companies build scalable solutions, the programs can foster meaningful enterprise blockchain adoption and drive business efficiencies across industries," explained the IBM team.
Check out the press release above for more details.
The red wedding continues: almost every currency in top 100 records losses
Waking up this morning many people expected to see a positive reaction to yesterday's market drop.
What they found was that the market showcased many similarities to that famous "red wedding" scene from the popular show Game of Thrones where a whole host of important characters gets slaughtered.
Top ten cryptocurrencies on the market continued their falls, with Bitcoin Cash leading the pack by losing 27% of its value. This currency is clearly suffering from the post-fork hangover and with many uncertainties around it still, the drop is expected to continue.
Bitcoin, Ethereum, Stellar Lumens, Cardano, Tron, IOTA, BNB all saw drops larger than 7%. First rare signs of green can be found at the 26th place of the most valuable cryptocurrencies on the market, with 0x netting a 5.09% recovery.
It's clear that all supports have been slipped under Bitcoin, which fell under $5000 for the first time since March this year and took out the entire market with it. Some see the current levels as a support and feel we won't go below $4000 without a serious fight. Some think we capitulated; others say there is a long way to reach true capitulation. We cried for volatility, and we sure as hell got it.

CaptainAltcoin's writers and guest post authors may or may not have a vested interest in any of the mentioned projects and businesses. None of the content on CaptainAltcoin is investment advice nor is it a replacement for advice from a certified financial planner. The views expressed in this article are those of the author and do not necessarily reflect the official policy or position of CaptainAltcoin.com