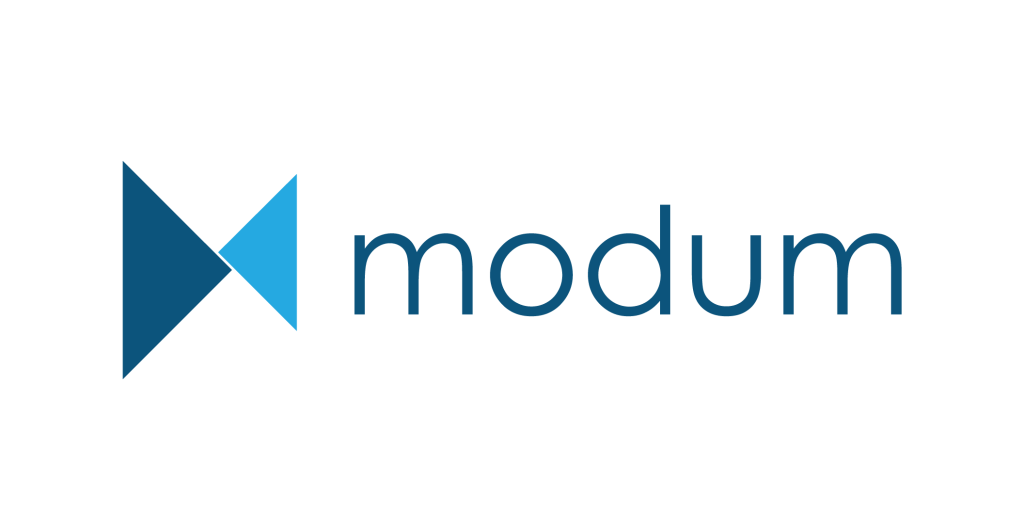 Modum peaked at $1.14/17005 satoshi in early July and has since gone all over the place. Plenty of ups and downs can be noticed on its graph, but it's safe to say that the currency was in a general downtrend up until it bottomed out on August 3rd. The price at this bottom was $0.6860/9295 satoshi and Modum bounced into a slight positive run out of it.
On the 28th, Modum reached the previous peak USD value of $1.14, while BTC value slightly lagged behind, staying at 16183 satoshi. Since then the currency's value dropped off slightly, looking to potentially consolidate.
[vcw-full-card symbol="mod" color="black" currency1="USD" currency2="BTC" currency3="ETH" url="" target="_self"]
Founded in 2016 in Zurich, Switzerland, modum.io AG is a tech startup developing systems to improve supply chain processes by combining the best of blockchain technology and IoT. Modum's latest endeavor is the creation of a supply-chain system which integrates blockchains, smart contracts and sensory devices into a single product.  The goal of this product is to provide tamper proof, real time data tracking which ensures data integrity for the products that are shipped through this supply chain.
The initial target of the project is the big pharma industry. Due to recent regulatory changes within the EU, medicinal products are required to have certificates which state that the item has not been exposed to extreme external conditions. Modum steps in as a perfect way to ensure that these terms and regulations have been followed through.
How it works
Modum utilizes cheap, reliable environmental sensors which are capable of tracking the outside conditions.  Modum IoT sensor device is known as the MODsense TM Temperature Logger. This sensor can be installed in medicinal shipments to track the air temperature throughout the transport; the data collected is then stored on the Ethereum blockchain, making it completely transparent and immutable.
The sensor comes together with a Web App, software which lets users automate temperature monitoring. Once the sensor is activated and connected to the app, the app will start tracking the temperature conditions. Users can set their preferred temperature levels and even create shipment templates for faster set-ups. If a deviation from the desired conditions happens throughout the transport, the app will write it down and the sender/receiver will get a notification informing him/her of the issue. This allows the parties involved to stop the transport of the product or perform corrective/preventive actions to preserve the shipment.
Token
MOD is an ERC-20 token whose ICO was held in late September; Modum managed to collect a total of $13,350,000 or 81% of what they initially planned to. With a total supply of 27,266,200 MOD it's one of the scarcer coins on the market with bigger potential to reach the values of dozens, if not hundreds of dollars. Still, 30% of tokens staying in the wallets of modum.io is a bit concerning.
What's interesting about MOD is the fact that it isn't a utility token, but rather a profit share token with voting/participation rights. When Modum fully becomes operational, the board of directors of the company will declare dividends yearly according to the profits the company makes. This dividend will then be converted into ETH and sent to the Modum smart contract. The smart contract will evaluate the holdings of each token holder and send them their share of the dividends in ETH. This feature makes Modum a stock and not a utility token, and it is expected that this tokens ends up listed as a security. You can read more about the project's tokenomics in their whitepaper.
Partners
Partnerships can be an important part of project's success and Modum does have a couple of solid ones in its sleeve. University of Zurich and University of St. Gallen, both from Switzerland, are there to cooperate with the project on matters regarding research and development. On the business level, Modum has announced partnerships with Swiss Post, SAP, Sensirion, Deloitte, with potential partnerships with Novartis and other pharmaceutical companies on the horizon.
Other thoughts
Modum is an interesting project, maybe not the first one in line of supply-chain oriented ones but definitely the first one to focus solely on the pharmaceutical industry. The project wants to be blockchain agnostic, meaning that even though it is built on top of Ethereum's blockchain it will look to integrate with other blockchains and projects like Rootstock, IOTA, NEO, Tezos, Hyperledger etc.
The project's technology has been tried and tested; Modum are currently mass producing their sensory devices and perfecting the Web App, looking to have the ecosystem complete for commercial adoption. They've also prepared something they call "evaluation kits", packages which come with all the hardware/software required to test-run the Modum service.

Interested businesses can apply here to receive their own evaluation kit. In the near future (Q1 2019), the project plans to upgrade its sensors with "emerging technologies" and to expand it with abilities to track additional environmental variables (e.g. light/humidity sensor). In Q1 of 2020, these chips are expected to become fully operational (with all the additional features, including an on-chip blockchain node).
---
?We compared two of the most popular crypto exchanges – check out the results: Binance vs Bittrex
---
The project keeps a monthly update blog where the CEO of Modum, Simon Dössegger, takes some time to explain what the team plans to do in the upcoming period. This time, Simon shed some light on three key initiatives that the team will be taking on: the experience of their first product, product marketing and service operations. The entire update can be seen here.
Modum is a project that has a lot going for it. They have a fully working product focused on a concrete market that wants to use what they have to sell. Similar projects like Walton, Wanchain, VeChain, Ambrosus are more diluted in their application, currently more suitable for management of supply chains that require manual data inputs. Modum's sensor technology introduces a real-time element that can prove to be a real advantage, especially if they manage to gain interest from big pharma companies. Its token situation can potentially turn out to be an issue, as zero crypto exchanges trade securities right now. Still, the project seems legitimate and it should be interesting to see what the future has in store for it.

CaptainAltcoin's writers and guest post authors may or may not have a vested interest in any of the mentioned projects and businesses. None of the content on CaptainAltcoin is investment advice nor is it a replacement for advice from a certified financial planner. The views expressed in this article are those of the author and do not necessarily reflect the official policy or position of CaptainAltcoin.com