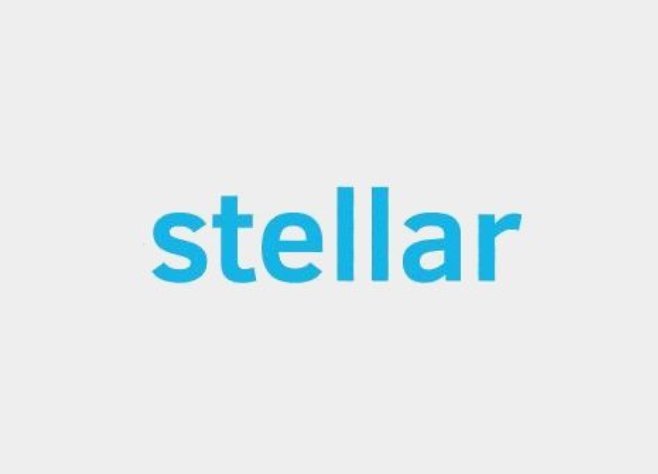 Stellar Lumens price recorded some interesting movements throughout the last month. After falling from $0.2215 on September 5th to $0.1880 on September 12th, the currency moved in a sideways pattern for the next couple of days. This pattern was abruptly broken on the 20th, when the price exploded from $0.2062 to $0.27 on 21st. After a short correction the price moved up again, reaching a monthly high of $0.2970 on the 23rd. Daily trade volume peaked at the same day with $328,531,095 being exchanged in the time frame. The price has since corrected to $0.25 levels while the volume dropped off significantly.


At the moment of writing, Stellar Lumens can be purchased for $0.243754 USD (-0.09% drop in the last 24 hours)/0.00003708 BTC (-0.38% drop in the last 24 hours). This value is significantly lower than the currency's all time high of $0.921644 (a drop of 73%). Daily trade volume is currently sitting at $32,186,263 /4,896 BTC, with most of that coming from Binance (21%), BCEX (10%) and CoinEgg (7.71%). With a market cap of $4,583,259,156, XLM is currently the 6th most valuable cryptocurrency project in the world.
InvestingScope thinks it's time to short XLM:
"Stellar is consolidating within a 4H Triangle (RSI = 50.704, ADX = 18.250, Williams = -54.760, CCI = -36.8849, Highs/Lows = 0.0000) having settled around the 0.500 Fibonacci retracement level after the 0.2263 low. At the moment the momentum is neutral on 1D also (Williams = -45.261, Highs/Lows = 0) and 0.2380 has to be crossed in order to break the Triangle. Based on the 1W Lower Highs pattern, this should take place soon and make a new Lower Low. That is why are keeping our short on XLMUSD with TP = 0.1802 and 0.1713 (June 29, 2018 low)."
XLM was in the news for all sorts of reasons lately. First of all, Bank of America confirmed they will be deploying an app which allows customers to transfer their money across banks like Merrill Lynch, Merrill Edge or US Trust, without having to go through the process of "re-authentication" every time a transfer is made between the financial institutions included in the process. The app will be focused on satisfying needs of wealthy clients (those owning million USD or more worth of assets) and will offer regulatory compliant and low fee service.
---
Read a comparison of ripple vs stellar lumens.
---
This product will be a direct competitor to the likes of XLM and XRP, as its description clearly indicates the intention of the Bank of America to provide a more quality cross-border and remittance payment service. It remains to be seen if the general community will be willing to trust centralized entities like this one with their money transfers, especially as the memories and effects of 2008 recession (which was directly caused by said entities) can still be felt around the world.
The project officially launched its StellarX platform, an exchange GUI offering feeless, free trades, fiat onramp and decentralized marketplace for your tokens. Stellar Lumens platform can be chosen by projects for fundraising, and those tokens will be tradable on StellarX. The "exchange" seems to be a step-up from previously existing DEX's, especially in terms of interface and trading which are smooth and relatively fast (trading is expectedly slower than on centralized exchanges). This might have alot to do with the fact that StellarX doesn't have traditional order books or its own Trading system.
"StellarX has no order books or its own Trading system. Even though StellarX may feel like a DEX because you are trading from your own wallet and everything is solved on-chain, we are not an exchange. We are basically a – pretty good – GUI for the publicly accessible Stellar network," explains the StellarX team.
Throwing SHADE on Stellar?
There were some not so… stellar (sorry) news regarding trading on StellarX as on-exchange traded project called StellarSHADE came under community scrutiny recently. Calling itself "an anonymous blockchain that is being built side by side with the technology & speed of Stellar," the StellarSHADE project ticks all the crypto-related buzzwords with their ultimate goal of having "a secure, fast, free, & private network that is reliable, decentralized, & open-sourced." A member of r/Stellar community Clutchmeister88 made this post a couple of days ago, exposing the project as a blatant scam designed to sell SHADE shittokens to naïve people.
The post describes how a single wallet created 800 million SHADE tokens and designed a scheme involving scarcity of tokens and bait giveaways to fool people who don't do their research into sending them XLM in exchange for basically nothing. It also goes into detail how the creator of StellarSHADE previously created another scam called Taichichain which got exposed after uploading a copy of XEM's whitepaper as their own (while simply replacing the name XEM with Taichichain).
The post finds plenty more similarities between StellarSHADE and Taichichain, warning the community to stay away from the project and do their due diligence before investing. The community inputs have seemingly been heard by StellarX, which had SHADE as the asset with the highest on-platform daily trade volume a couple of days ago. The exchange has since delisted the asset and the community can take pride in knowing they helped limit the reach of this scam.
Overall, Stellar Lumens came out with their flagship "exchange" and are working hard on ironing out the kinks surrounding the launch. It's expected that said kinks will be dealt with relatively quickly and that StellarX will become an important market player in the future. This can only bode well for XLM.

CaptainAltcoin's writers and guest post authors may or may not have a vested interest in any of the mentioned projects and businesses. None of the content on CaptainAltcoin is investment advice nor is it a replacement for advice from a certified financial planner. The views expressed in this article are those of the author and do not necessarily reflect the official policy or position of CaptainAltcoin.com