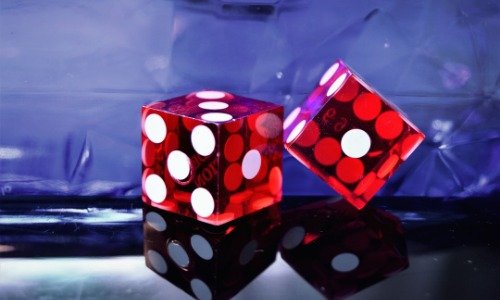 Unsurprisingly, sports betting with crypto currencies is becoming increasingly common in today's modern and digital world. The digital currency has numerous properties that make it interesting for sports betting games. Deposits and withdrawals to the betting account are processed within a few seconds.
Also worth mentioning is anonymity, because it is the be-all and end-all! At the moment it is still in the stars whether the crypto currency will actually establish itself in the long run, but there are still a number of bookmakers who accept Bitcoins as a means of payment.
But what makes the crypto currency so special for sports betting? Which Bitcoin bookmaker is serious and trustworthy? You will find informative answers to all these and many other questions in the following lines.
One important note before reading further is to make sure online betting is legal in your country/state. For USA residents, BettingTop10.com USA provides a nice overview on the legal
Using crypto currencies for sports betting
The transaction costs for digital crypto currencies are very low, so most bookmakers offer a small bonus when the betting account is loaded with a digital currency.
This bonus is granted not only on initial deposits, but on all account top-ups. Another noteworthy advantage is that the crypto currencies can be used by all customers worldwide. To bet with a digital currency, you must first exchange real money at one of the many crypto currency exchanges.
Bitcoin bookmakers do not differ from classic sports betting providers in terms of their offers.
Crypto currencies enable anonymous sports betting
Bookmakers who accept crypto currencies offer their customers numerous advantages. These include, in particular, the guarantee of anonymity. Betting providers who approve crypto currencies as payment methods only require an e-mail address from their customers. But even this information is not necessarily required for many bookies.
If you do not want to enter your everyday e-mail address, you can simply create a new e-mail address for this purpose. However, anonymous betting account openings are only possible if payments are made exclusively via crypto currencies. The deposited amount is directly available, so the first bets will not be long in coming. Anonymous betting accounts cannot be blocked by the bookmaker under any circumstances.
Click here to see what will be the future of Ethereum in 2019 and beyond?
After the bet evaluation the profit goes immediately to the player. Even with high payouts, there is neither an account block nor a so-called limit excess.
What are the advantages of deposits and withdrawals with crypto currencies?
Due to the simple functionality, crypto payments are processed quickly and securely by the respective bookmaker. Most sports betting providers have specialised in Bitcoins, which is why they often work together with the so-called Bitcoin system. Thanks to this system, there are no additional transaction costs.
Also worth mentioning is the enormous flexibility of the payment system, which also allows money to be transferred from one bookmaker to another. If you wish, you can also send your credit to friends and acquaintances without any problems. Even the transfer to unknown betting accounts with other providers is uncomplicated.
Are there also disadvantages with crypto bookmakers?
Of course, the digital currency offers numerous advantages, but also the negative sides should not go unmentioned. Since crypto currencies have not been around for too long, there is not yet sufficient and long-standing experience available. This was also often the case with online bookmakers, as betting fans first had to make their own experiences. Many crypto bookmakers are still quite new on the market and rarely have a license.
This significantly increases the risk of insolvency. As advantageous as anonymity may be, it unfortunately ensures that there are no legal regulations. There are also no so-called minimum standards. Exactly for this reason you should always choose well-known and serious crypto or Bitcoin bookmakers.
Why do betting providers allow payments with crypto currencies?
This question is probably asked by many customers and prospects. Basically, every online bookmaker would like to offer payment methods from which he himself benefits. The offerers must pay a certain transaction fee with all payment methods.
The amount varies depending on the payment method. Most betting providers also pass this decisive advantage on to their customers. They therefore receive a bonus for every Bitcoin payment made. Payments made with crypto currencies can no longer be undone and are not refundable.
What is the future of cryptocurrency and sports betting?
Many would argue that gambling/betting industry along with porn industry will be the two main avenues for cryptocurrencies to enter the mainstream payment rails. If we judge the day by its morning, this could actually be very true. Cryptocurrencies seem to be ideal fit with betting industry and first implementations look promising, even though there are still a lot of kinks to iron out before a full fledged takeover.

CaptainAltcoin's writers and guest post authors may or may not have a vested interest in any of the mentioned projects and businesses. None of the content on CaptainAltcoin is investment advice nor is it a replacement for advice from a certified financial planner. The views expressed in this article are those of the author and do not necessarily reflect the official policy or position of CaptainAltcoin.com